Stylist to the Stars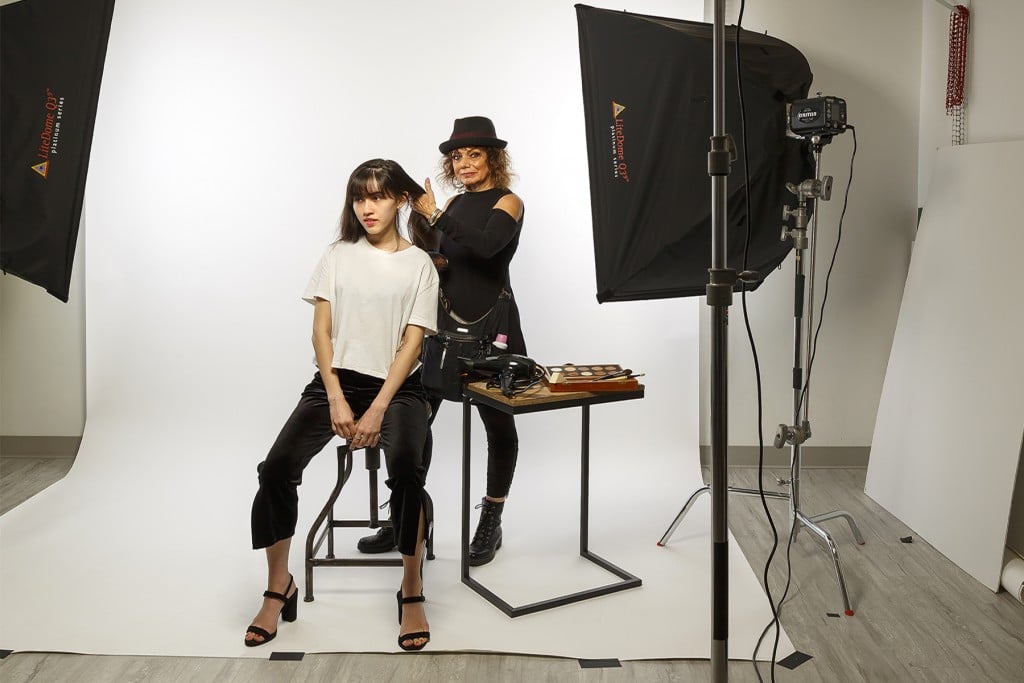 Name: Paulette Crammond
Job: Hair, makeup and wardrobe stylist for film, TV and stage productions
Start: Paulette Crammond was born and raised around Huntington Beach, California. "I was secretary/paddler for the Southern California Outrigger Canoe Association. They come every year in August for the Queen Liliu'okalani Canoe Race in Kona. I decided it was a place I wanted to move to, so in 1976 I came to Hawai'i and stayed."
The Mō'ili'ili resident graduated from Honolulu Community College in 1985 as a cosmetologist. "I started and produced the first annual Honolulu Community College Fashion/Hair Show, and I worked for a year in a salon in Kailua. One night I was called to do makeup on the movie, 'North Shore,' in 1987, and my career in TV and movies began."
What it Takes: "You're creating the looks for the show or what the producers or directors envision for the scripts. You need to be quick and observant to maintain the actors' looks despite the weather. You may have to research different era styles, do wig work, do makeup/hair. Prosthetics are a definite plus to know.
"Being an aesthetician is desirable, but not required, but training for character makeup of all types and fashion makeup is."
Unusual Project: "I worked in the Kalaupapa leprosy settlement on the movie, 'Molokai: The Story of Father Damien,' to create Hansen's disease looks on the actors and extras. I was flown in to do the color/cut on the star, David Wenham. We had some other great actors, like Peter O'Toole and Kris Kristofferson. We worked with a wardrobe team, mostly from Belgium. About eight of us from O'ahu lived in an old plantation house for five days a week and could only fly out on the weekends. It was quite isolated and quite a history lesson."
Hard Work: "I'm up super early before dawn and home after sunset. It is not glamorous: You're working in all types of elements – rain, sun, climbing hills with your makeup kits, riding in boats. You must wear the proper shoes and be prepared for all climates. Be very observant at all times. No slacking on a movie set."
Skills and Tools: "Always do your background research about the subject. Knowledge of Occupational Safety and Health Administration rules is now required in many states in order to work. You must have a well-equipped hair/makeup kit, such as: skin cleansers/applicators, different cosmetics, prosthetic/wound application devices, all types of hair irons, all types of brushes/combs, and glue for wigs and the knowledge to apply them."
Advice to Newbies: "Practice and patience. Learn by listening and observing, and spending money for a good kit. Be prepared."
Best Day: "Seeing my name in credits on the movie screen. And being told I did a nice job by actors and extras and directors."
Pay Range: "It varies according to your position and days worked, but it follows a union contract, and is usually an eight-hour guarantee. Makeup pays a little more than hair; wardrobe pays less."
This interview has been edited for clarity and conciseness.