Surface Shield Roofing Co.: 2022 SmallBiz Editor's Choice Award Winner – Specialty Construction
Over the last 15 years, this growing company has expanded from a team of two to about 65 employees.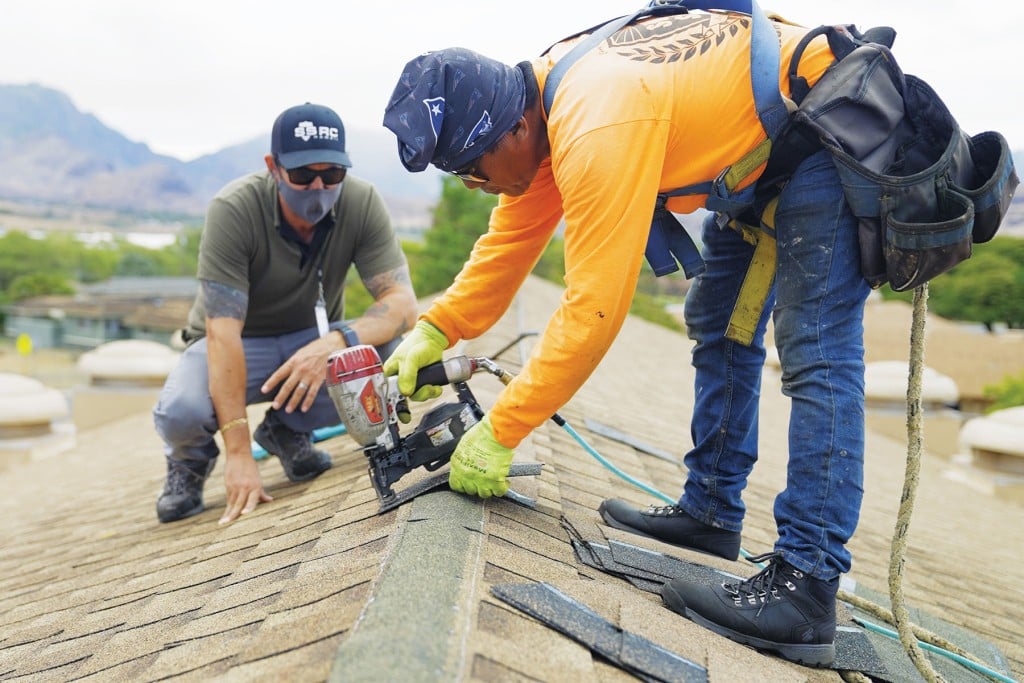 Mahea Viernes, head of public contact for Surface Shield Roofing Co., says the idea to start the company came from its CEO, Shon Gregory, who wanted to follow in his father's footsteps as a roofer.
"He took off with that," Viernes says.
The company has picked up numerous contracts for commercial, residential and government jobs, most notably a recent deal with the Hawai'i Department of Education to repair school roofs across Hawai'i.
"We've recently merged with our sister company, which was actually the general contracting half of the license of our company," Viernes says. "So that was a big step for us as well to be able to do not just roofing but to do construction as well."
She acknowledges that the pandemic presented many challenges. "Like any other business, we're having our struggles in certain areas and other areas that we're just pushing right through it. So it's definitely created an obstacle," but nothing that the company can't overcome, Viernes says.
"We are definitely evolving. We started off as a roof-coating company with just a handful of guys. And now we do basically every type of roof here in Hawai'i." And, with the recent merger with its sister company, she says, "I know that we're going to be stepping into a whole different level of work."