Sustainable Caviars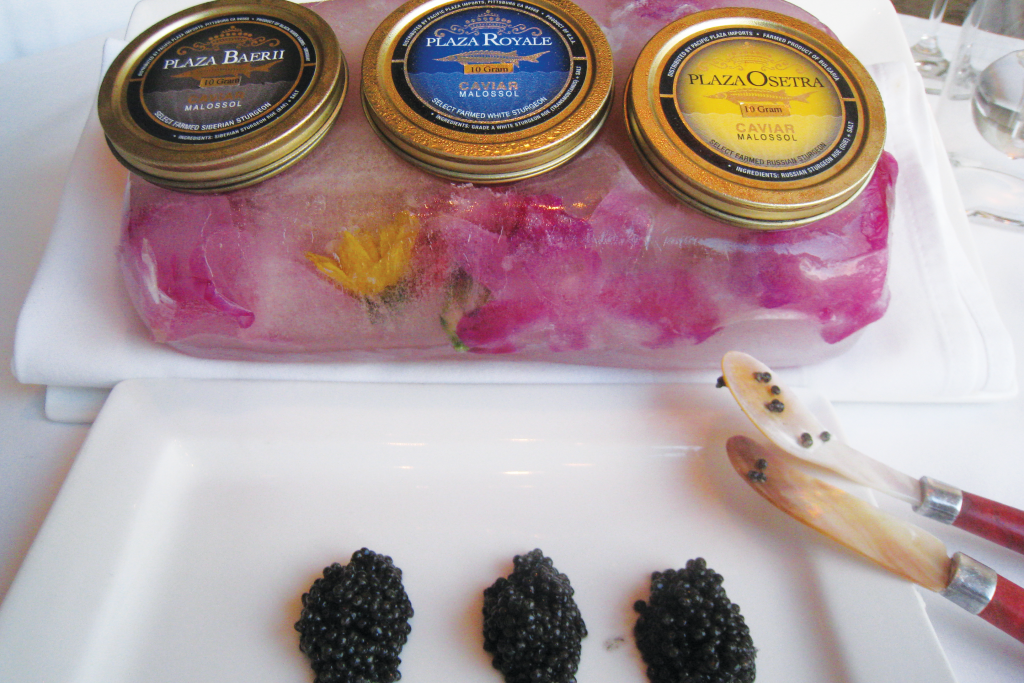 There's nothing more impressive than ordering the most expensive item on the menu at a posh restaurant – and doing it without bungling the name of the dish.
Chef Mavro restaurant in Moiliili makes the pronunciation easy with its Trio of Sustainable Caviars, yet the pre-appetizer should impress even the most snobbish foodie.
The sustainable caviars are Russian Golden Osetra from Bulgaria, Siberian Osetra from Uruguay and White Sturgeon from California. They're served tableside with blinis and crème fraiche with, for an additional $19, chilled Charles Ellner champagne.
Chef and owner George "Mavro" Mavrothalassitis says that when he realized the caviar he had been serving was from the Caspian Sea and becoming extinct, he removed it from his menu and added these.
"It's a sustainable gourmet product," Mavrothalassitis says, "so there's no guilt."