Talk Story: Connie Lau, President & CEO, Hawaiian Electric Industries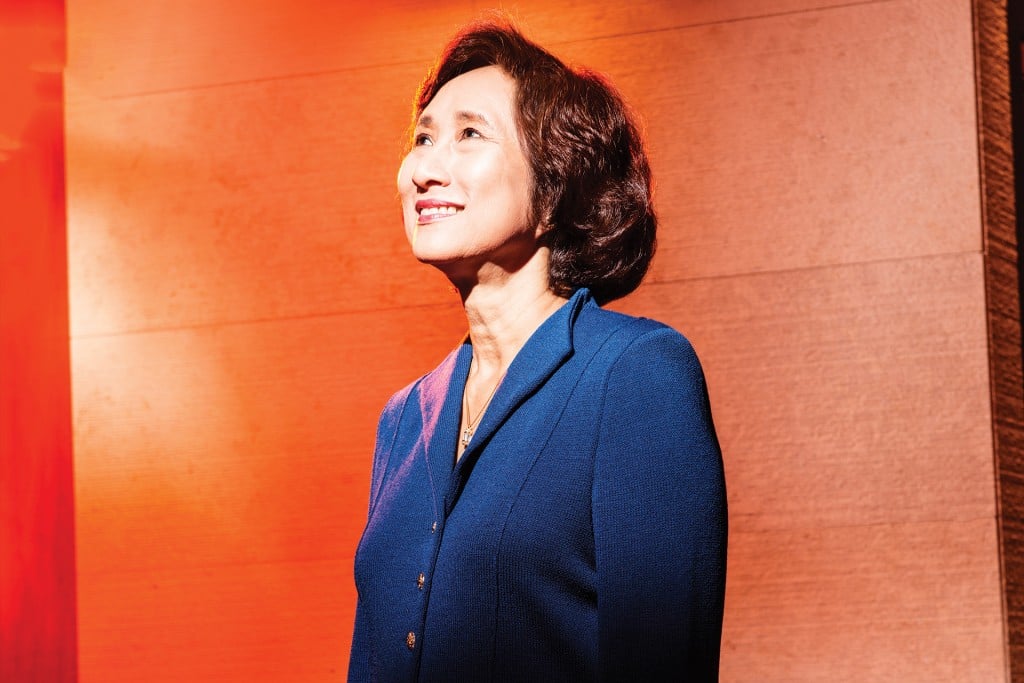 With the collapse of the NextEra merger, HEI's Lau remains Hawaii's most powerful and highest-paid woman executive. We talk about the status of women in the C-Suite, and what it takes for them to get there.
Q:

With the retirement of Dee Jay Mailer, at Kamehameha Schools, and your own brush with retirement because of the NextEra merger, are you concerned that women are losing the gains they've made as leaders in Hawaii?
A: Yes and no. In our congressional delegation, we still have Mazie Hirono, and it looks like Colleen Hanabusa is going back in, and Tulsi Gabbard is there. So, if you look at our congressional delegation, as it's going to be in a few months, it will be three-quarters female.
Q:

That's so true. But what about the C-Suite?
A: Kathryn Raethel replaced a man at Castle Medical Center. Catherine Ngo replaced a man at Central Pacific Bank. A woman, Mary Ann Barnes, is head at Kaiser. Then there's Michele Saito: She ran AIG after Robin Campaniano left, and is now running DTRIC Insurance. Sherry Menor-McNamara replaced Jim Tollefson as head of the Chamber of Commerce Hawaii. There's Christine Camp at Avalon. There's Crystal Rose; she's chair of the board at CPB and still a director at Hawaiian Airlines.
So, there are certainly a lot more women in power than there used to be. I sit on the executive committee for the Hawaii Business Roundtable. At one point, when Dee Jay and I were there – she and I were classmates, by the way – she and I joked that we should start "The Women of the Roundtable," because, at that time, it was just us. But now, if I look at the roster of CEOs and representatives on the Roundtable board, there are a fair number of women, including some of those we just named.
Q:

Is there a time in the foreseeable future when something close to 50 percent of the people in the C-Suite will be women?
A: We're over 40 percent women in our executive ranks at Hawaii Electric. That's impressive when you realize that more than 70 percent of our workforce is male. So, from that perspective, women are over-represented at Hawaiian Electric.
Q:

But Hawaiian Electric has always been an outlier. Other local companies don't have nearly as many women at high levels.
A: Are you kidding? When I joined the Hawaiian Electric Companies 32 years ago, there were no women executives. There was one woman manager who was head of union relations, and there was only one non-Caucasian executive, a Japanese male who was head of regulatory relations. So, two nonwhite, nonmale positions were in externally facing areas, not in any of the heavy-duty, operational positions. We were definitely not the poster child back then.
Q:

How does a company make such a dramatic change?
A: It has to happen because the company's leaders, both in the executive ranks and at the board level, are willing to give women a chance, willing to create a level playing field. To me, that's pretty straightforward, and frankly that's all we ask for: a level playing field. If you have that level playing field, then those women who have the talent and desire to get to the top can do so.
Q:

What's interesting about Hawaiian Electric is that women are in leadership positions even in areas that are still male dominated.
A: Yes. The engineering department used to have no women. Now, there are a lot of women there. That reflects the fact that we have a number of technical jobs that require advanced training. Today, there are more women in college and there are more women in graduate schools. So, you do have women coming through in those technical and professional fields. I've always said these fields are more merit based. They have always been better for women and minorities, because you can demonstrate your value. It's not subjective. When there are objective criteria, it's easier for women to demonstrate their value. When you have subjective criteria, that's when you get into a lot of softer stuff that may exist subconsciously or unconsciously that get in the way. For example, there are tons of studies in classrooms that show that even teachers who want to encourage girls as much as the boys still subconsciously give the boys more speaking opportunities or leadership kinds of roles.
Q:

Even though the playing field is a little more level, women still have to work harder than men to advance. How should women address that?
A: One of the things you have to recognize is that it's a two-way street. Yes, the company needs to create that level playing field, but when you're asked to play, you need to step up and play. When somebody opens a door for you, it's two ways. If you're not going to walk through, then that opportunity is going to go to somebody else. That's something women need to understand. Often, people say women won't take risks, they won't raise their hands and take promotions. If you're offered a promotion, you've got to take it, or don't complain.
Q:

Even with a leveler playing field, it's still harder for women to get to the top than it is for men.
A: I was talking to a group of women yesterday, and a huge proportion of their questions were about barriers: How do you negotiate for equal pay? How do you deal with a boss who's stuck in his ways? How do you get noticed and promoted? There were a lot of negative questions, so it's clearly true that it's still harder for women to climb the ranks than it is for men. But my view is that it's as much about women getting over issues as it is men.
Honolulu Magazine sponsored a talk this summer about "The Glass Ceiling and the Sticky Floor." That was the first time I ever heard the phrase "sticky floor," but it's so accurate. Women hold themselves back. But they shouldn't; they've got to walk through those doors.
If it's a glass ceiling, or somebody else holds you back, we have to level the playing field. But once it's level, women have to step up. They can't be stuck on sticky floors. And it's not just women. That applies to men, as well."