Talk Story: Gerry Majkut of Hawaiian Dredging Construction Co.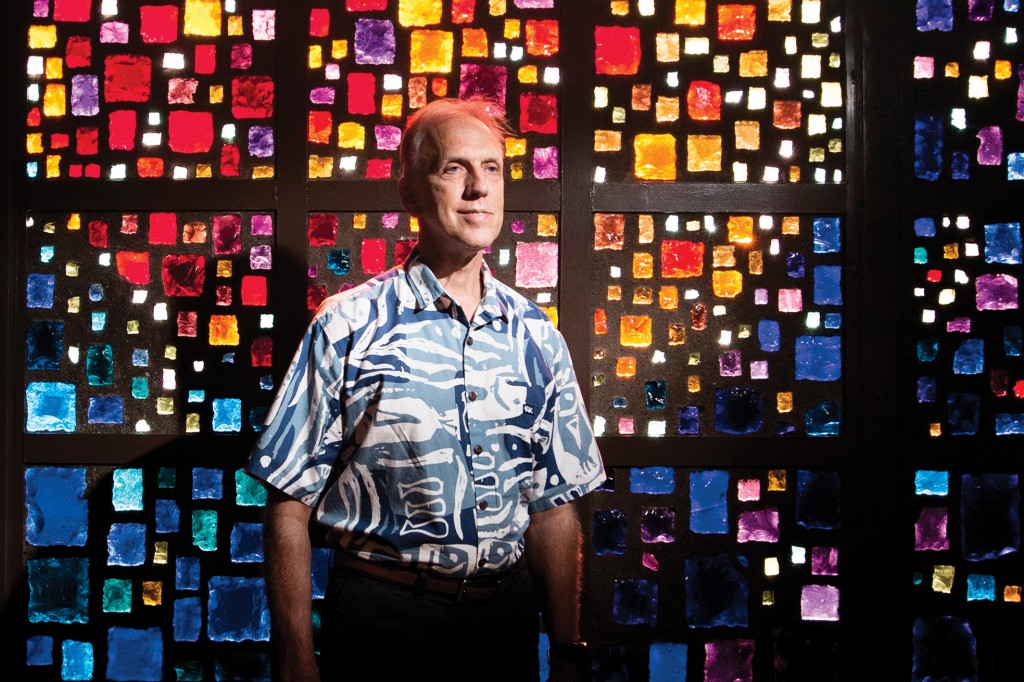 As head of Hawaiian Dredging since 2014, Majkut reveres the history of the state's oldest full-service general contractor. The company has helped to shape the way Hawaii lives since 1902 through its involvement in big projects, including the Ala Wai Canal, Phase I of Ala Moana Center, the UH John A. Burns School of Medicine and the H-3 Freeway. Majkut also wants to honor the company's tradition for forward-thinking and innovation by fostering the next class of visionaries.
CURRENT PROJECTS
Here is a sample of current Hawaiian Dredging projects:
The Westin Nanea Ocean Villas (Kaanapali Beach)
Kapiolani Residence
Keauhou Place
Keauhou Lane
Consolidated Car Rental Facility at Kahului Airport
Kapolei Business Park Wastewater Pump Station
Castle Professional Center Renovation
Substructure Repairs at Pier 52-53
Pier 4 Inter-Island Cargo Terminal, Hilo Harbor
Roosevelt Bridge (Kipapa Stream)
Lahaina Bypass 1B-2
Q: Construction is booming, but it is cyclical. When do you see the market cooling?
Majkut: That's a very difficult question to answer, because there are so many factors involved. But we've had a great run. It would be hard to sustain those levels in Hawaii. I think that we're starting to see a bit of a slowdown now, compared to 2015 and 2016. You can see the changes in the forecasts over the next couple of years.
Q: Will it be a soft landing?
Majkut: We hope it's a so landing. We don't want it to be like the financial crisis in 2008- 2009. Even if there is a slowdown, it could all change if the government infrastructure plans come out. I think that could change things for the better if there was a cooling off in the market. It could take years to see the changes, but it could be a big help.
Q: If money and logistics were not factors, which infrastructure projects would you like to see come to fruition in Hawaii?
Majkut: A complete transportation system. Solving our affordable housing crisis would be huge.
Q: How do you select your projects?
Majkut: It is more than numbers. We have our five divisions with their leadership looking at each budget. The division says, "This is something that we want to pursue." Then we look at it as a whole company and at our resources. Do we have the people who can bid the job? Do we have the right specialization?
Q: Projects can take years to complete. How do you stay focused and motivated?
Majkut: A lot of people don't realize that we also do a lot of small projects, which might only take a few months. We're not just about the big projects, we're about a lot of projects. With our five divisions – building; heavy; waterfront and foundations; power and industrial; and commercial –there is so much diversity that allows us to do a lot of projects.
Q: How much time do you spend preparing for a big project?
Majkut: I would say anywhere from six months to a year. The upfront work means a lot. You've got your plan. You've got things figured out. You've got your schedule laid out. You know what your cost is going to be.
Q: How does the company respond to the needs of business owners along the rail who are taking a hit during construction?
Majkut: One of the key things in our core values is our sense of community. We've had the good fortune to work in Hawaii since 1902. We want to contribute as well. We try to be as nondisruptive as we can for the most part. We do as much as we can to help the community. We do the American Heart Association's Heart Walk. Last year, I had the privilege of being the chair for the Heart Walk, which was a lot of fun. We participated in March for Babies. We did the charity walk.
Q: How do you prepare for what you don't know in one-of-a-kind projects?
Majkut: We really try to share it across the company, because we have a lot of people with experience in a lot of different industries and projects. Somebody in our company has probably seen that issue or problem, so we talk about how we've done it in the past.
Q: What values do you try to foster among your workers?
Majkut: Over the last few years, we have hired almost 100 salaried workers and I have met with all of them. There are three points I stress. The first is safety because we take it very seriously. We also talk about the importance of repeat customers. Finally, I stress the importance of innovation and of looking at things differently to overcome challenges.
Q: Do you have formal programs to foster creativity in your staff?
Majkut: It's not just one program. We have a construction engineering program for recent graduates, but we encourage everybody. We encourage attending seminars, such as the World of Concrete. We encourage people to take seminars and webinars, because we want to build a culture of innovation and new ideas.
Q: How has your background helped you advance this goal of a culture of innovation?
Majkut: My undergraduate degree is in economics, but on the efficiency side of studies – looking at how to do things the optimal way. So that approach helps me in construction, where I have worked my whole life. I started out as a project engineer and worked my way up through to project director. Along the way, I went for my MBA. I would call it the "construction tour of duty." The hands-on experience that I had working on so many construction projects gives me perspective.
Q: The Hawaii Regional Council of Carpenters selected you as the 2016 Outstanding Union Builder of the Year. What does that honor mean to you?
Majkut: I was notified of that from the Hawaii Regional Council of Carpenters. I've worked construction in Hawaii for a lot of years and really appreciate all the work the union craftsman do here. I would match up the quality and the skill and the work that we do with anything on the Mainland. I could tell you this from my experience working in the Mainland before I had the privilege and honor to work in Hawaii. I consider myself so lucky to be living and working in Hawaii. This is such a neat place.