Talk Story with Dwight Kealoha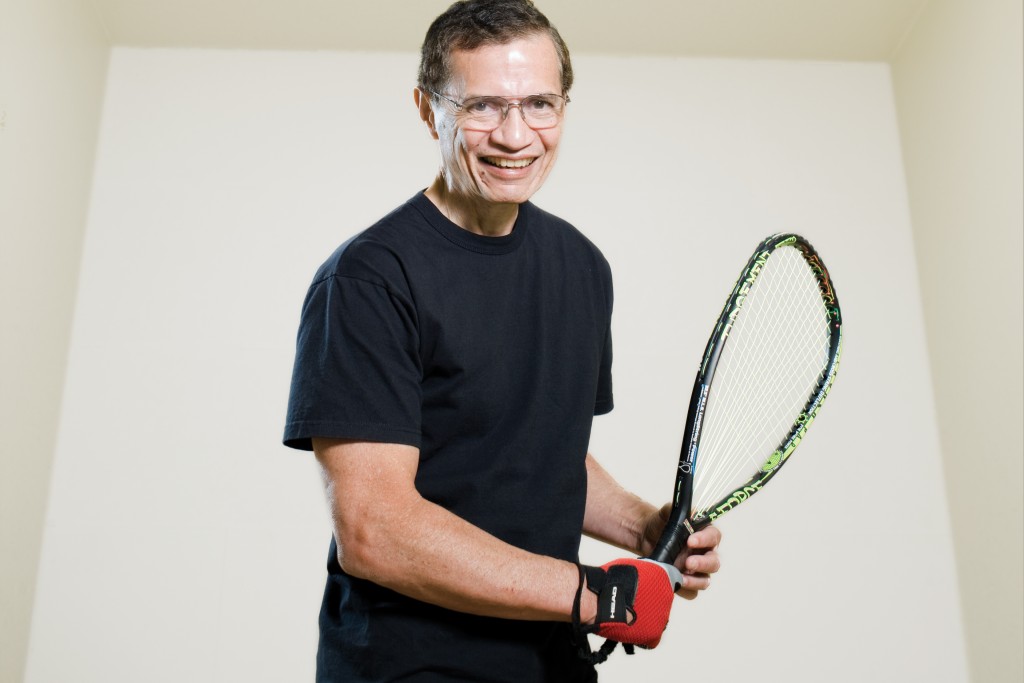 Kealoha, a retired Air Force brigadier general, has been with Hawaii's Better Business Bureau since 2006. This year, the Hawaii BBB marks its 65th anniversary and Kealoha says it is strong and healthy. "Who's getting old?" he asks. Not the BBB, which has kept up with the times in many ways, including adding Twitter to the various tools it uses to communicate with
businesses and the public.
Q: How has the BBB changed to remain relevant?
A: Let's start with what's remained the same: Responding to consumers; accrediting businesses based on our standards; maintaining an unbiased approach toward business; and measuring businesses against a set of standards.
In the early days, the organization was concerned with fraud, forgery and things of that nature. One of the things that has changed is that scam artists have gotten a lot more sophisticated. … (We adapted,) our database is automated, we can respond online to inquiries, we have a telephone system that automatically answers … We have started to embark on social media, we have a Twitter account and we are looking at the rest of social media to see how they fit with us.
Technology does allow us to do things faster, like completing research on a business' record to accredit it. This means we can better serve businesses. In the past, when a business was invited to join, sometimes it would take us two to three months (to do research). Today we can do that in a couple of days.
Q: How does a business become a member?
A: Businesses don't just join and pay their dues. We invite a business to join — if it meets certain standards — to become accredited. If it agrees, we bring it in and do more research to make sure it meets our standards.
Q: How many members do you have?
A: Statewide, there are 2,750 accredited businesses, also known as members. About a third are on Kauai, Maui and the Big Island. About two-thirds of the total are small businesses.
Q: How does a consumer file a complaint?
A: It is all done on the Web, but if people don't know how to do that, they can call us. After that, the customer and the business follow a three-prong process, conciliation, mediation and arbitration. If a business decides not to do these things, we can suspend its accreditation.
Q: What are some trends?
A: More people are interested in the performance of companies (as shown by a company's reliability report on BBB's Web site). In 2008, there were 165,000 inquiries — that is, people specifically searching for the BBB reliability report on a business. In 2009, there were 233,000. We surmise that one reason for the rise is that people are being a lot more deliberate in their pre-purchase decisions. No. 2, they trust what we have to say, and, third, the recession has made them more cautious when it comes to spending.
Q: What is an example of a change you implemented?
A: In 2007, we launched several initiatives … one was to take a look at our brand. So standards were tightened and the accreditation portion came into light. And, of course, the ratings came about. It used to be that we graded businesses as "satisfactory" or "unsatisfactory." So the A+ to F made a big difference. And what we're finding is that businesses are calling us if they get an F, to understand why they have an F and to work with us to improve. They do this especially because (businesses) find that consumers pay attention to the grades … We are going to expand those reliability reports to the benefit of businesses and consumers … One of the things we are considering at the national level is putting customer feedback in as part of the reliability report. A lot of social media do that, like Yelp. The concern is making sure it meets our standards and it's a real consumer, not someone out there marketing for them.
Q: Anything else in the works?
A: This year, Hawaii will host the BBB Annual International Assembly in September, with more than 120 BBB chapters from across the United States and Canada in attendance.
Better Business Bureau
1132 Bishop St., Suite 615
Honolulu, HI 96813
536-6956
hawaii.bbb.org
Twitter: @hawaiiBBB