Talk Story with John Dean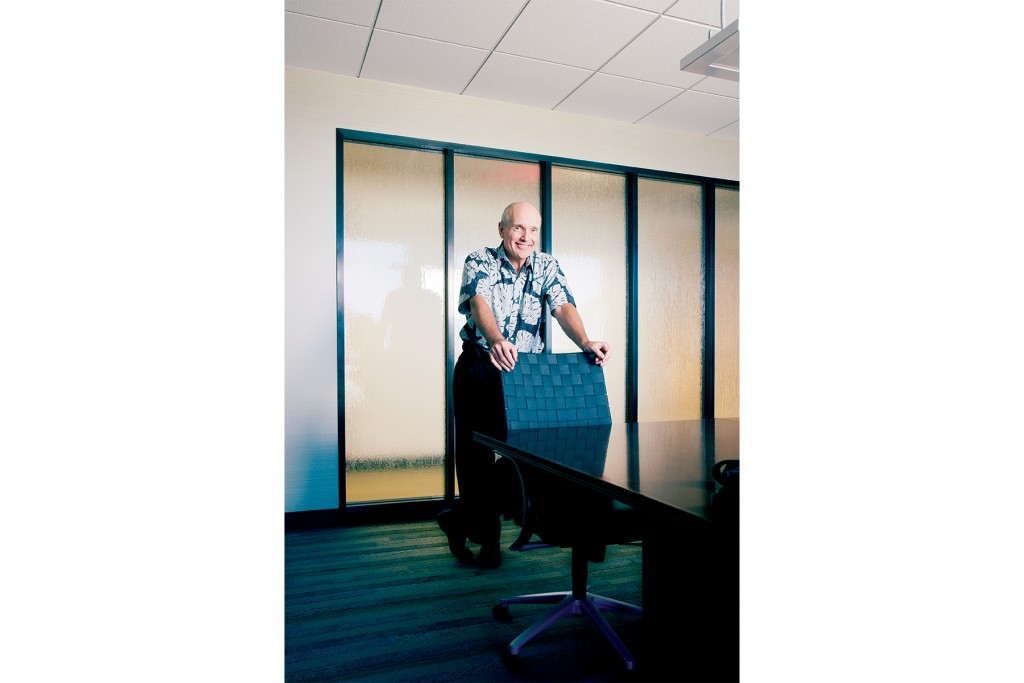 In March, the embattled Central Pacific Bank named John Dean as CEO and executive chairman. He has nearly 30 years of experience in the financial industry, including serving as CEO and chairman of Silicon Valley Bank.
Q: You came to CPB with the reputation as a turn-around specialist. What special skills do you bring with you?
A: I think somehow I got called that in the first interview and it's been used again and again and again. What I prefer, rather than "turn-around specialist" is: someone who, for whatever reason – fortunate, lucky, etc. – has been able to put teams of people together and get them to work together not just for a successful turn-around, but to go on to build a great organization.
Q: You took this job with a salary of $1. Is that how you approached other turn-arounds, like Silicon Valley Bank?
A: No, I needed a salary back then. This time, I just wanted to send a signal that I'm here to help. Let's see if I can do the right things to turn the organization around. So, for the first year, I said, "Let's not talk about salary." They still wanted to do something, so they did a lot of stock options for me. Half of those are going to charities in Hawaii. Of course, one will be the Entrepreneur Foundation of Hawaii, which I helped found. The bank employees will figure out where the rest of those options will go.
Q: Did you know what you were getting into before you took the position?
A: No. Well, I knew, but I didn't know. But there have been some wonderful surprises. For example, of all the organizations I've known that were as challenged as this one is today, I've never come across one with such a good sense of values, culture and respect for the employee. I think all great corporations are built on foundations of culture.
Q: So how did CPB get into such trouble?
A: The challenge is the institution went off course. They went off to the Mainland and did a book of business that they shouldn't have. And it wasn't a very good book. Unfortunately, a lot of people who didn't have anything to do with that have the challenge of helping us get out of it and getting us back to what we did very well for many, many years.
Q: Is there a timetable to the turn-around?
A: What we've said publicly is that the plan is to return to profitability by the second half of next year. The other issue for us is to raise additional capital. The regulators want us to have a leveraged capital ratio of 10 percent.
Q: What is the deadline on that?
A: Last March 31. So, it was before I got here. Of course, the regulators knew we hadn't met the goal. I would say they want us to show good progress, both in terms of financial progress – the quarterly reports – and in terms of capital. So, we've set a goal of the end of this year or the first quarter of next year to have the capital in place. We're in the middle of that right now.
Q: Isn't one of the problems of raising capital that it dilutes the ownership of existing shareholders?
A: I had two goals when I came in. One was to help the employees by saving as many jobs as I could. The other, recognizing that we would need to raise capital, is to do the best we can for our existing shareholders, who've been so supportive. But in terms of their ownership share, there's no question it will be diluted. Of course, you could also argue that, while their ownership is diluted, the value is significantly increased by the amount of capital coming in.
Q: What kind of progress have you made on reducing outstanding loans?
A: We've made very good progress. I think the portfolio peaked at around $1.3 billion. Now, the portfolio is down to about $600 million. Of that $600 million, we had $150 million in what's called non-accruals – loans not accruing interest.
"If you're asking where we'll be in five years, it will be back where we should have stayed."
Q: Those are the bad loans?
A: I call them challenged loans.
Q: Most of those are in California, aren't they? How far along are you in divesting the California portfolio?
A: Our portfolio in California has been cut more than in half. And it's important for the market here to know that we're exiting the Mainland. That's not our future. So, if you're asking where we'll be in five years, it will be back where we should have stayed, where our roots are, where we've built good, long-term relationships.
Q: For several years, CPB has been the most aggressive local bank in commercial real estate. But that's also been a problem area for the bank, even in Hawaii.
A: It's not commercial real estate that's been a problem. It's really commercial and residential construction, if I can differentiate. If it's construction and development, there's a takeout, and that would be your commercial real estate. That's been a wonderful book of business for us. It was, and it is today. We're a strong player in the market and we want to continue to grow that business over time. It wasn't what caused the problem. I would say 90 to 95 percent of our challenges have been either on the Mainland or in construction and development, both on the Mainland and here.