Talk Story with Stanley Kuriyama of Alexander & Baldwin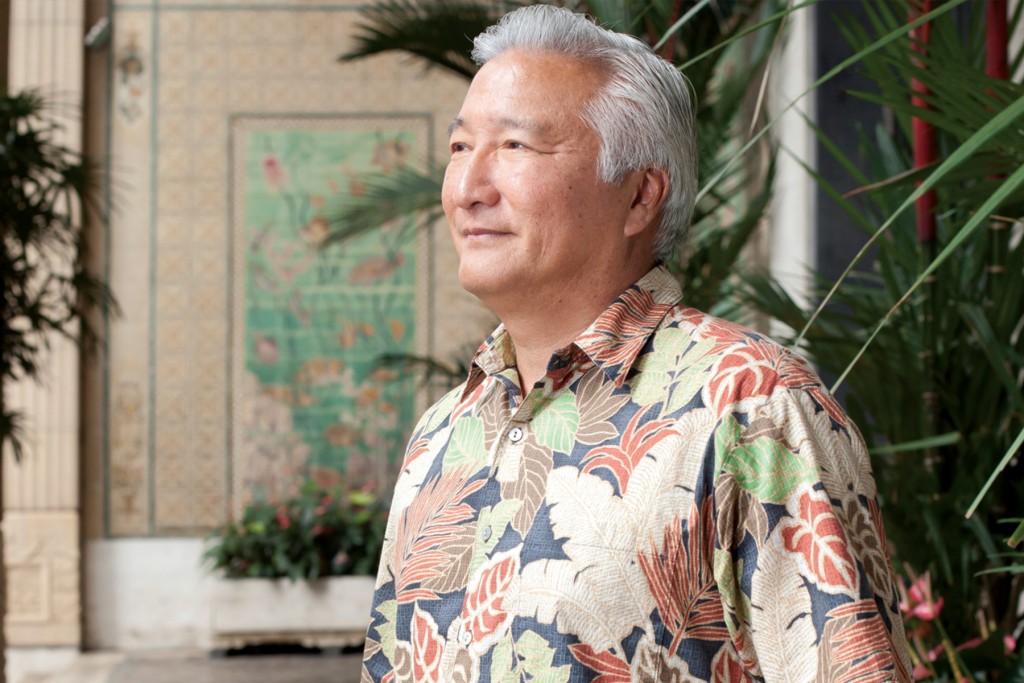 Kuriyama has served as A&B CEO since 2010 and previously served as president. He talks about the recent separation of the company's transportation and land businesses.
The split, announced in December 2011, is one of the most historic events in A&B history. What needed to be done in the six months before it was finalized on June 29?
It has been an incredible journey. I don't think anyone in the company, except our CFO, had any experience in this type of separation. It's been a huge learning curve, with an immense amount of legal documentation, very deep discussions with our board and advisors on the best way to structure this, evaluations of the company, and just making sure at every major step in the process that this was still the direction we wanted to head in.
All in all, it turned out to be very educational, fairly stressful at times and a lot of work for a lot of people. But, (according to) our advisors, who have done this before, we accomplished this in a pretty short period of time. It just required a lot of things to go right and we had a lot of people working very hard, so we're very happy with the result.
Why was it decided that now was the right time for the split?
Essentially, when you have two unrelated companies, it makes sense to separate them. There are two basic reasons for "Why now?"  Historically, Matson cash flows helped support the more cyclical real estate development business. Putting the two together made sense.
But we have been very successful in growing our real estate business and we now have a commercial portfolio of about 8 million square feet that has doubled in size over the last 10 years. This now produces a very steady, reliable source of cash for the company. Our real estate business can now support itself and doesn't have to rely on the steady cash flow from Matson.
A&B's real estate and land business has total book assets of about $1.4 billion and Matson has total book assets of about $1.2 billion, so real estate and land were actually larger than transportation. The time had come where it not only made sense strategically and from an operational point of view, but where the two companies were large enough and strong enough so that they could each stand on their own.
What are the advantages to having two separate companies?
You have much greater focus in each of your respective businesses and strategies. You can make decisions that are best for just that company without worrying about the impact on the other company. It's generally better, because, as a shipping company and as a real estate company, you're that much more difficult for any single person or company to understand. A lot of people invest in real estate and a lot of people invest in transportation, but very few will take the effort to try to understand both. This provides a lot more clarity to the investment community and creates a much more natural shareholder base for each company.
Has anything unexpected come up since the separation?
It's way too early to tell. I analogize the separation to raising a family. You have your children, you educate them, you give them the tools for being adults and being successful, maybe help them financially to get them started. But at some point you have to let them out of the household. That's the point in the evolution of A&B that we've reached, but it's way too early to tell how successful our children will be. As with any child, you're a little nervous, but you look forward to the future with excitement.
Is there a sense of sadness, too?
The only thing we look back upon is the good times we had together and there are certainly a lot of fond memories. A&B was founded in 1870, so we're 142 years old. While A&B did acquire increasing interest in Matson over the years, Matson didn't become a wholly owned subsidiary of A&B until 1969. So only nearly a hundred years after A&B was formed did Matson become a wholly owned subsidiary. But if you look back at A&B's history, it has always owned and developed other major subsidiaries that, over time, were disengaged from the company as well.
Has Matson moved its headquarters to Honolulu?
Matson has always been a Hawaii corporation. Most of its employees have always been in Hawaii. But over time, the senior management had shifted to the Oakland office because our major ports were on the West Coast, in Oakland and in Los Angeles-Long Beach. A lot of our customers, of course, are mainland companies that ship to Hawaii. But what has happened more recently is Matson now also services Guam and China, and China cargo to the U.S. West Coast. So it's much more Pacific-oriented. For that reason and for the fact they're a Hawaii company, it makes sense for them to be headquartered in Hawaii.
Do you still have any role in Matson?
I don't have the oversight ability anymore and that was a big piece of my responsibility. I didn't have day-to-day operating responsibilities, but the oversight, and being the intermediary between our shipping business and our board of directors, for example, is something that I no longer have to do. I intend to step up my involvement in other areas of A&B.
What are the plans for A&B's Maui land?
For the foreseeable and indefinite future, our commitment is to agriculture. We are doing everything we can to support our sugar business there. It's a very financially difficult business, but we are committed to the people of Maui.
The longer-term future may lie in converting the plantation from a sugar farm to an energy farm. We are looking hard at different crops that can be most efficiently converted into biofuel, whether it's jet fuel for the military or biodiesel for the electric companies. We're doing a lot of experimentation on our plantation right now, but we need the technology. There are companies across the nation and worldwide working on different technologies to cost effectively convert plant feedstock into biofuel, but the technology isn't there yet on a commercial scale. Hopefully we will get to that point and then we convert our crop into some form of biofuel.