Talk Story with Susan Murray of the Queen's Health Systems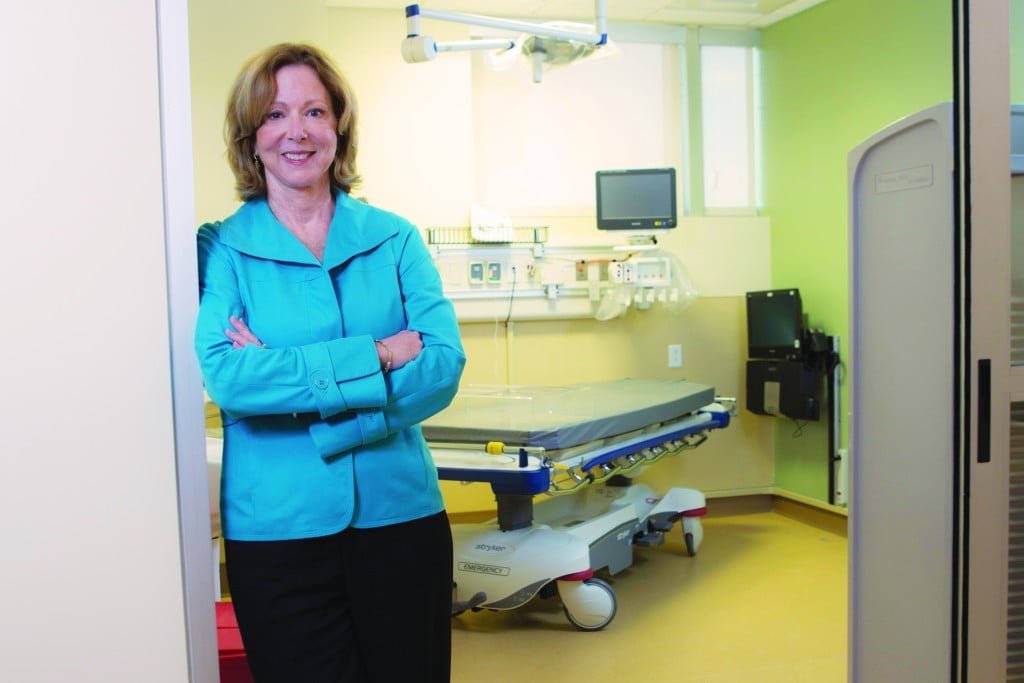 Twenty years into a high-powered career as a hospital executive, Murray got tapped for the opportunity of a lifetime: Overseeing the $70 million opening of The Queen's Medical Center's 17-acre campus in Ewa Beach, on the site of the former Hawaii Medical Center West. She talks about the challenge of creating a community hospital in the fastest growing part of Oahu.
You were a regional vice president at

 

Kaiser Permanente, where you worked for more than 10 years. Why did you leap into this new challenge?
When the headhunter called and asked whether I would be interested in exploring the possibility to run The Queen's Medical Center-West Oahu, I didn't hesitate. Hospital administrators rarely get to begin new. Usually, you go in and hopefully incrementally add value to the organization where you are. This is a tremendous opportunity. It is the first time in 155 years that The Queen's Medical Center has placed its name outside of the Punchbowl campus. This is an honor and an adventure I couldn't pass up.
Hospitals are usually averse to risk. Why is Queen's opening a facility outside its familiar terrain?
It was very clear to CEO Art Ushijima and to the board of directors that this would advance our mission, which is to care for Native Hawaiians and all of the people of Hawaii by providing quality healthcare in perpetuity. Once (Hawaii Medical Center West) closed, that community was left without near access to healthcare.
When you look at the demographics, West Oahu is the largest area of Native Hawaiians on the island. Right now 42 percent of Oahu's overall population lives out west. By 2030, it will be 50 percent. It also has a high percentage of young families. These are demographics that really need and deserve access to quality healthcare.
Queen's has a legacy that dates to 1859. How are you going to protect the brand and ensure the new facility honors its pedigree?
It is a collective effort. We use the same protocols and quality measures. Most of the new hospital's renovations were spearheaded by our existing experts, so there will be a lot of resonance between both campuses. A lot of the same physicians are moving forward as well as the same emergency group and the same radiology and pathology groups. It will be the same Queen's carrying forward.
Are there areas where you would like to carve a unique path?
There is going to be a very clear distinction. The original hospital is here on behalf of the whole state and the Pacific Basin. By contrast, we are going to be a community hospital for West Oahu. We are going to address the specific needs of that area.
What are those specific needs?
For instance, there is a diabetic population to take care of. We will also be servicing the young and healthy demographic, so we will have a miniature women's center, which will offer mammography and OB ultrasounds. We will offer classes and support services as well.
The West Oahu campus was originally slated to open in fall 2013. What caused the delay and are you on track to meet the new deadline of this spring?
The initial date was announced early in the process, but you really don't know until you start peeling back the walls and see what infrastructure revamps are needed. You always need a working date because you need a target to work toward.
We had to completely gut the first floor of the old hospital. At one point you could walk in the front door and see all the way to the loading dock. We tripled the size of the emergency room. We needed new elevators as well as new plumbing lines, which meant that we had to trench. The required work was a lot more in-depth than what we had originally thought.
We are on target to open up in spring 2014. We already have had some of the floors turned over to us, like the pharmacy, the lab and two of the patient floors. The most extensive work is being done in the first floor – the imaging and emergency departments – and on the second floor.
What are your short-term metrics for success and what are key milestones you hope to attain in the next five years?
The short-term goal is having a smooth opening. We are going to have three hospital simulations. Everything goes live, with physicians, nurses and actors pretending to be patients. We make sure that the defibrillators and every piece of equipment functions well.
Our actual metrics begin immediately after opening: What are patients' wait times? How did their experiences go? Was their food warm enough? We look at many things, in addition to the quality of care they are receiving.
Over the long haul, we want to plan for growth at our 17-acre campus. The community will lead us to where we need to go.
You will be moving your residence to West Oahu. Why did you think this was necessary?
The minute I started talking and thinking about this job, I knew that I needed to be out there. I needed to be part of the community and I needed to understand what is important to them and what their issues are. That means going to Costco out there and reading the local papers – really becoming fluent in what it means to be a West Oahu resident.
This interview has been edited for conciseness and clarity.