Tasty and Healthy Deliveries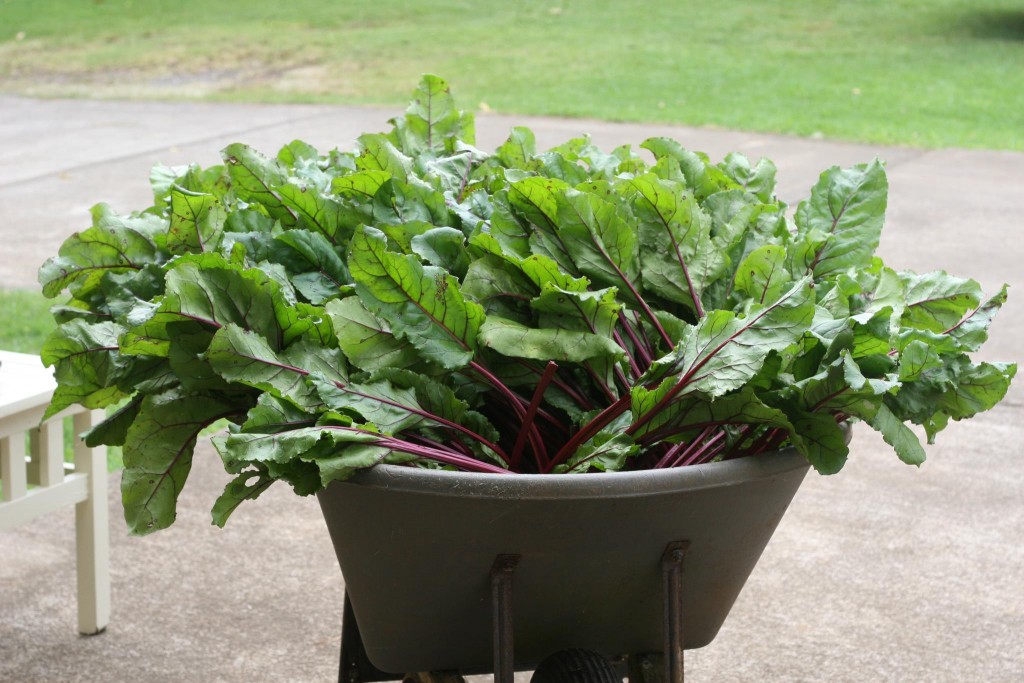 The only thing Lark Willey likes to do better than grow vegetables is share them with her neighbors, which is why community-service agriculture is her perfect niche.
"To be a CSA grower, you have to be service oriented. This is very different than being a commercial grower," Willey says.
CSA is a way for consumers to buy directly from farmers and for farmers to sell directly to people in their area. It often involves a subscription fee; in return, the farmer delivers a weekly box of fresh produce, either to the customer's door or to a dropoff point. There are at least eight CSA farms on Hawaii Island and many more around the state.
Lark and her husband, Steve, converted from commercial to CSA farmers when they moved to Hawaii Island from Maui eight years ago. They have been farming organically for 22 years; on Maui, they harvested 800 to 1,000 pounds of lettuce a week for Down to Earth health food stores, which Steve modestly describes as "intense."
They intended to take a break from farming, which didn't last long. Now they grow a seasonal variety of vegetables at Ka Ohi Nani farm, just outside of Waimea, which they box and deliver each week to about 75 members.
"I missed it (farming) so much," Willey confesses. "We started from scratch again. That's what happens when you find your passion."
"You have to be very social. The whole idea is to get out into the community, and the community gets to see the farm. I'm having a lot of fun with this," she says.
Not all farmers are comfortable dealing directly with the public – Steve Willey sheepishly raises his hand. But Lark Willey is in her element designing the contents of deliveries, which vary from week to week and include an array of vegetables picked that morning, like spinach, mushrooms, lettuce, artichokes and beets. Subscribers may also find fresh flowers, eggs, a newsletter and recipes in their $20 box.
There are about 4,000 CSAs across the country, with variations in the way they operate. While Ka Ohi Nani grows and supplies all of its own produce, Adaptations Inc. in Kona operates more like a wholesale broker, distributing produce from 40 to 50 local farms.
Adaptations offers two CSA versions of its Fresh Feast: The Basic Feast costs $18.75 each week, which gives a family enough ingredients for salad for a week and some fruit. The Gourmet Feast costs $31.25 and includes the basic box plus three or four "upscale" items. Its 65 members pick up their weekly boxes at various locations.
Lisa Shattuck has been a Ka Ohi Nani member for more than a year. She loves the surprise of getting different vegetables each week.
"I never heard of yakon before and my favorite thing is the recipes. It encourages me to eat what I might not ordinarily buy. I know they are freshly harvested that morning, not sprayed and not sitting on somebody's shelf," she says.