The Hawaii Market For Buying And Selling Small Businesses Is Back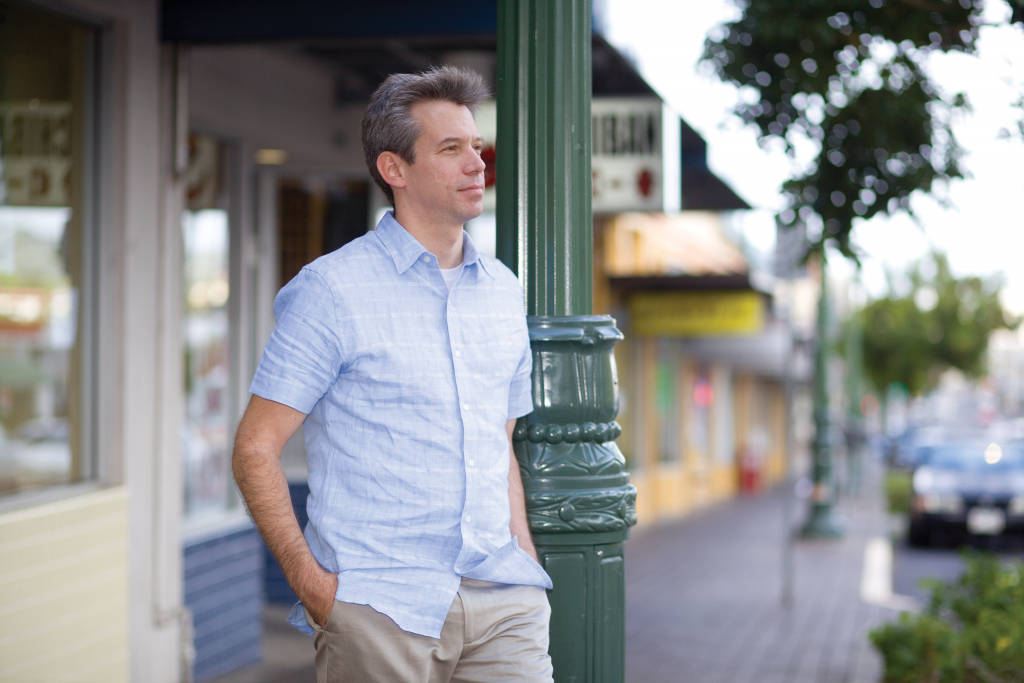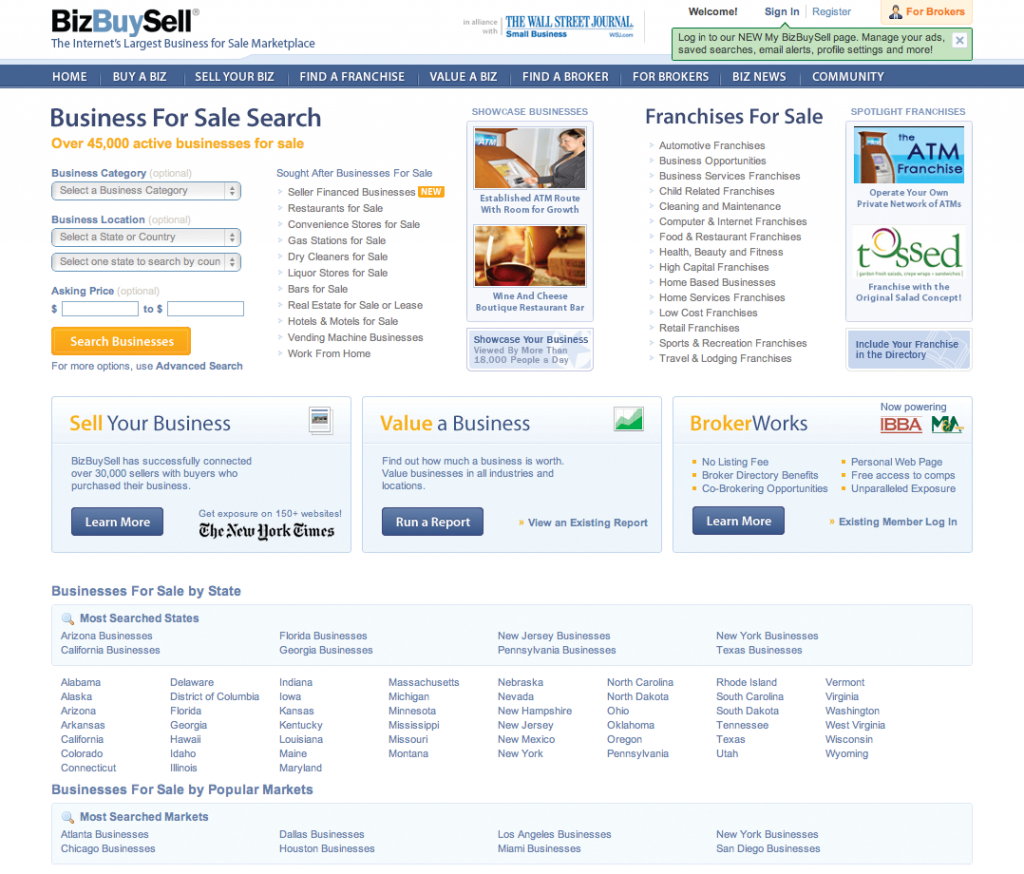 Among the different economic sectors showing signs of recovery this year is the Hawaii market for buying and selling small businesses.
Hints of falling prices and other trends have added to the confidence of brokers involved in the local business-for-sale market. But, they say, barriers are holding back many deals, including financing trouble, skittish buyers and business owners unwilling to sell at rock-bottom prices.
The median asking price for a small business in Hawaii fell 39 percent to $300,000 in the first quarter of this year, from $489,500 in the same period a year ago, according to BizBuySell.com, an Internet marketplace for buying and selling small firms.
What's more compelling is that the number of businesses listed for sale in Hawaii has soared from two in the first quarter of 2010 to 108 in the first quarter of this year, says BizBuySell.com.
"We've been predicting for quite some time that the business-for-sale market would improve as more financing becomes available to buyers," says Mike Handelsman, group GM at BizBuySell.com. "While the market is not picking up as quickly as some would like, we expect a modest recovery to continue throughout 2011."
VR Mergers & Acquisitions has hired more staff to handle all its new clients, both buyers and sellers, according to president Matthew DiGeronimo.
"In May last year, we had five clients. In April 2011, we had 75 clients," says DiGeronimo. His business brokerage, based in Kaimuki, represents about 81 percent of the local establishments for sale in the first quarter, he says.
Among those clients are 15 buyers. "We had zero buyers a year ago," DiGeronimo says. "We've had to hire three more people to serve clients who are not only looking to buy a business, but sell a business, because they are approaching retirement age, or moving back to the Mainland to care for elderly parents, as well as to just be closer to adult children."
For many, selling in the current environment isn't simple.
Among the challenges hindering sellers is insufficient cash flow to cover debt, says Todd Nohara, executive VP at Bank of Hawaii. "We look at historical information," Nohara says. "Because some companies have been struggling over the past two to three years due to the economy, they may not have the necessary cash flow to cover additional debt."
Another challenge is insufficient collateral, he says. "We look at collateral to support a loan request. This can be either in the business or with the owners. In the case of owners, we would look at the value of their real estate holdings as one option. The recent softness in the real estate market has decreased values in many residences, thus decreasing the collateral value for the bank to look at."
Sometimes, financing is hard to get because interested buyers lack specific industry experience and expertise. "We see some investors wanting to buy a business related to a hobby they may have," Nohara says. "Actually running a business in a particular industry is looked upon more favorably than a part-time, hobby-motivated experience."
Tony Kotas, who has been looking to buy a small business in Hawaii since relocating to Kailua from Tokyo in October 2010, says he has been unable to find the right "sustainable business."
Kotas, 42, who has run large information-technology divisions of insurance firms, says he's met with a number of business owners in Hawaii whose asking prices range from $100,000 to $1 million.
What's scared him away each time are issues such as locked-in labor contracts and potential trouble finding qualified people with the specialized skills required by a company, such as a trucking company.
"The issue has not been the asking prices," Kotas says. "I wanted to find an established business with a solid customer base and model that could be sustained. I have taken as many meetings as possible. I just haven't found that clean, sustainable business yet."
John MacGregor, managing director of Wealth Managing Partners Inc., says he always tells his clients who are looking to exit a business that selling is not an easy process.
"This is not like selling a house," MacGregor says. "The owner is an integral part of the long-term success of the organization and that makes it very difficult to complete a sale and walk away. Typically, there is a long-term transition period to make sure the business can run under new ownership."
Yet, many small-business owners mistakenly wait until they are ready to sell to think about an exit strategy, MacGregor says. "This is a five-year strategy that they should be planning out. It's a complicated process and there are 1,000 ways to structure the deal. It's not as simple as buying a 100 shares in IBM."
One of the biggest issues any business owner faces is how to maximize the value of the business in a tax-favored manner for retirement, MacGregor says.
"It's a very important consideration given the fact that most business owners have a majority of their net worth in the value of their business," he says. "Selling the business to a third party or via an Employee Stock Ownership Plan can be a very effective diversification strategy. There are many strategies available to do this. It all depends on what the owner is attempting to accomplish."
MacGregor says he can understand why business brokers are feeling encouraged by the local business-for-sale market.
"This could be an ideal time to sell if you've found the right person, team or entity to take over your business," he says.
"The strategy could be a straight sale to a third party, or in the form of an ESOP, where there is little disruption to the organization and the owner gradually exits over time."
In the case of a sale to an employee or a third party, the seller normally finances the sale. For this reason, sellers should make sure the new buyer is capable of maintaining the business, retaining and growing the customer base, and keeping key employees, MacGregor says.
"Valuation of your business will obviously be a major consideration in determining when to sell," he says. "Despite the economy, you may have a business that is competitively positioned and is thriving and therefore would command a higher value."
While bankers realize that sellers sometimes offer to finance part of the asking price for interested buyers, they say it's not an arrangement they like. "The reason is that, when making a loan, most banks want to be in the primary or first position," says Bank of Hawaii's Nohara. "Most sellers, however, who provide seller financing also want to be
in first position. This creates a roadblock, since both cannot be in that preferred position."
Nohara went on to recommend that anyone wishing to buy or sell a business first consult with a certified public accountant or the Hawaii Small Business Development Center to get advice on the overall process.
"We want to help in the area of financing and lending, but banks generally avoid formally advising on the decision or structure of a purchase," he says. "However, with that in place, we can outline specifics as to what would be required to submit a formal loan request."
For instance, when qualifying a buyer for a loan to purchase another business, a key factor is the formal appraisal valuation of the business, Nohara says. This is normally done by a certified public accountant. "Included in this would be past historical financial statements," he says.
He says banks also want to see a business plan that details how the buyer plans to run the business, including specific information on the buyer's experience and expertise in that industry. "Included in the business plan would be a forecast of future revenues and profits of the business being purchased under new ownership," Nohara says.
Another key factor is the amount of their own money that buyers are putting up for the purchase. "This would represent their equity," Nohara says.
That's what it takes to get qualified for a bank loan to buy a small business these days.
There are a growing number of sellers in Hawaii between ages 60 and 65 who are trying to figure out the best strategy for cashing out of their businesses, MacGregor says.
"They want to start enjoying the fruits of their labor," he says. "They want to identify the right person who can step in and maintain or grow the business."
Encouraging Numbers
Numbers from BizBuySell.com offer encouragement to those who want to sell their businesses, says the website's group GM, Mike Handelsman.
Nationally, the number of small businesses reported as sold to BizBuySell.comin the first quarter of 2011 was 1,172, up 2 percent from a year ago.
The median annual revenue of businesses sold nationally increased to $346,000 in the first quarter of 2011, up 8.1 percent from a year earlier. The median revenue for small businesses up for sale in Hawaii was $300,000, he says, down 39 percent from the same quarter a year ago. (BizBuySell.com does not have enough data on sold Hawaii businesses to provide useful comparisons in that area.)
This marked the first quarter in at least a year that both median revenue and median cash flow of sold businesses were up versus the prior year. Handelsman says these increases demonstrate that struggling businesses are finally stabilizing their revenues and recovering from the recession.
"You can't sell a business that's in distress," he says, "but these positive changes suggest that small businesses are becoming healthy again, and many more business owners may now be able to address the opportunity to exit."