My Job: The Life of a Princess (and Her Cast of Hundreds)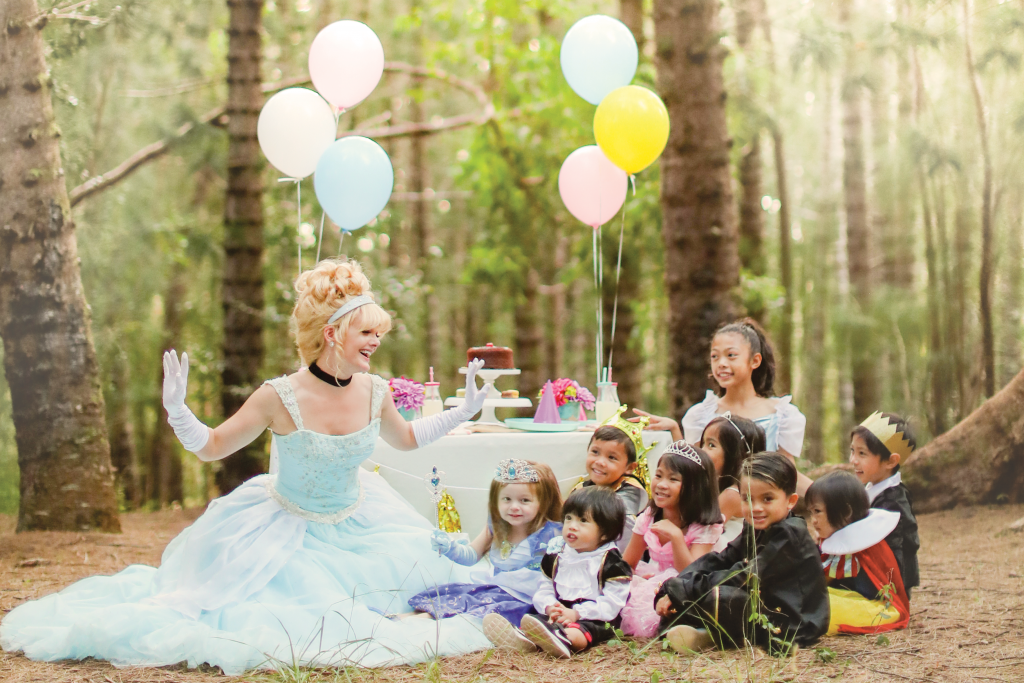 Name: Casey Fortuno
Age: 35
Job: Party character actor and owner,
Storybook Entertainment Inc.
Start: Fortuno began singing in musical productions right out of high school and has been a full-time performer ever since. Her husband is Elvis impersonator Johnny Fortuno.
"I opened Storybook in 2013, two years after moving to Oahu to follow my husband's career," she says. "I did some research and discovered Hawaii didn't have any options for high-quality princess parties.
"The 'Frozen' movie craze was just starting and I made a pretty good Snow Queen. I put on a blue gown my mother created for me and got to partying! Soon I was doing five to 10 parties a day. I now have over 80 actors and actresses who portray more than 200 characters."
What It Takes: "People often assume that being a party character is an easy, quick-money job; however, it is far from that. Each party is unique and it takes time to prepare and learn the names and ages of the children, and brush up on our character facts. Most characters require a full hour or more of makeup to transform into their character.
"Once we arrive, the magic begins and the energy is nonstop. Our characters are required to be vocal hosts, leading activities such as crafting, coloring, games, dancing and a special birthday ceremony, and often managing more than 25 kids between only herself and an assistant.
"Our princess actors often wear a gown as heavy as a wedding gown, platform sparkle heels, an extravagant wig, a crown and a nine-hoop petticoat in temperatures that can reach over 90 degrees. It is her responsibility to make wonderful memories for that birthday child, no matter how uncomfortable she may be."
Surprises: "There are situations where the character arrival is a surprise and the child may feel they're too old and therefore not interested in anything we have to offer, but we still try our best to make the child feel special and try to be flexible in making their character experience a success.
"As far as costume malfunctions go, we always have lashes coming off or lipstick smears because of the sweat. Our costumes are never those cheap, out-of-the-bag ones you get at a Halloween store, so manipulating them to work for everyone is a constant challenge. Recently, I had a group of about six little girls hide-and-seek under my gown! We wear ruffled shorts underneath for that very reason."
Worst Day: "My car overheated on the H-1 at around 6:45 p.m. and I was supposed to be singing at a Waikiki gala at 8:30. I was dressed as our 'Blond Doll' in a puffy pink-sequin mini-dress with a fluffy petticoat, 6-inch rhinestone platform heels and a platinum blond wig. No one stopped to help. I got my car started again, but only made it a mile and ended up in someone's front yard. I hiked through this rural area. Luckily, I found a family gathering outside and they let me call a cab. To top it off, the family was gathering for a funeral."
Pay: "Characters make $55 to $100 per hour and take home any tips they receive."
This interview has been edited for clarity and conciseness.