The Rise of Kau Coffee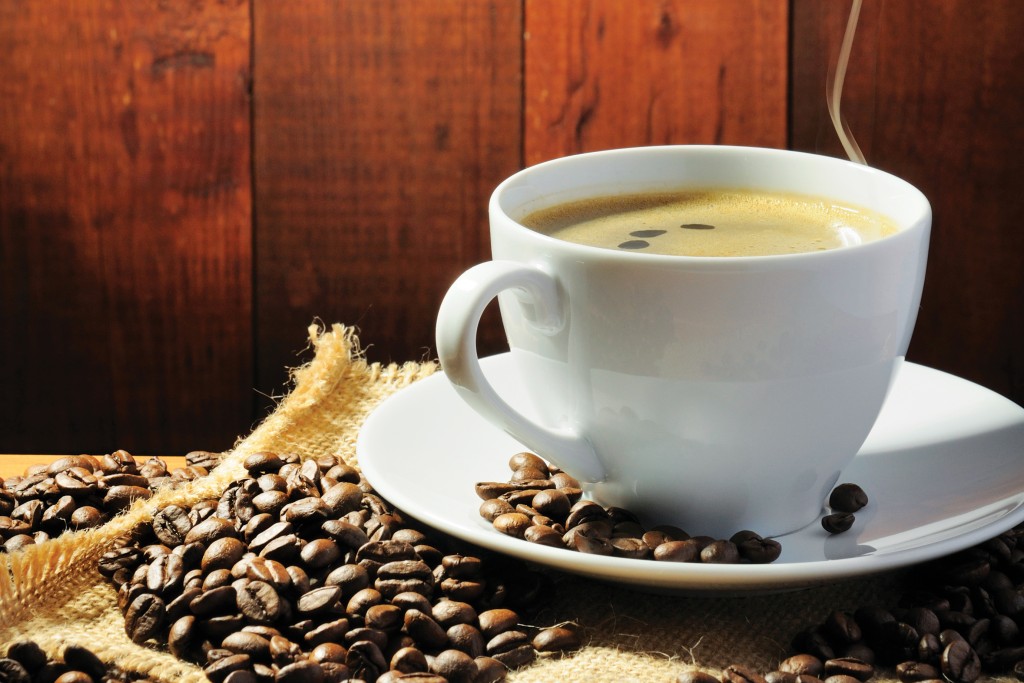 Loreto "Lorie" Obra and her husband, Restituto "Rusty" Obra, were unlikely coffee farmers. They had emigrated from the Philippines to New Jersey in 1972 to begin their careers, Rusty as a chemist and Lorie as a medical technologist. However, while visiting his parents in the late 1990s in the Kau District of Hawaii Island, Rusty and Lorie were inspired to take early retirement and try raising coffee in Kau.
Kona coffee was already world famous, but Kona had a century-long history of growing coffee, with many well-established farms and well-known brands. Kau coffee farmers like Rusty and Lorie started with nothing and a steep learning curve to master the complex art of coffee growing and processing.
By 2006, some 40 farms were producing but struggling to survive. With no roasting facilities for miles, most farmers had only raw beans, pulped (peeled) and sun dried, and no market for them. The only prospective buyers were the Kona farmers, who told the Kau growers their product was inferior and offered only rock-bottom prices.
In the early years, Rusty was the inspiration for his fellow growers. "My friend Rusty Obra had encouraged me," Will Tabios says. " 'Things will get better,' he told us."
Rusty was right. Today, thanks to the farmers' dedication and courage, Kau is the Cinderella of Hawaii coffee, with many successful farms and award-winning brands. Sadly, Rusty did not live to see that success.
Demise of Sugar
The rise of Kau coffee began with the collapse of sugar. C. Brewer and Co. closed its Kau sugar mill in 1996, ending the district's 135 years of dependence on sugar cane. State and county officials strove to find an agricultural replacement and coffee seemed a good choice. Coffee trees had been introduced to Kau in 1895, though the crop could never gain traction as more-profitable sugar cane absorbed every arable acre of the rich volcanic soil. But the conditions were right: Coffee is grown in a band around Hawaii Island, roughly from 1,000 to 2,300 feet in elevation. It needs a balance of sun, rain and, some say, a kiss of vog.
After sugar's fall, C. Brewer provided 5-acre plots on 15-year leases for $150 an acre per year, with the first five years free. Displaced sugar workers received specialized training in the new crop. Lorie and Rusty applied for a lease, but were initially turned down. However, they later qualified for a 15-year lease because his parents had worked for C. Brewer. They named their company Rusty's Hawaiian and picked their first crop of coffee beans in 2002.
That year, they formed the Kau Coffee Growers Cooperative, with Rusty as the founding president. The coop's dream was to make Kau coffee as popular and profitable as Kona coffee, but the reality in those early years was they were barely breaking even, even with the cheap leases. Many wondered if they had made a huge mistake.
"I was ready to quit," recalls Will Tabios, who had invested 18 years as a heavy-equipment operator at the Kau sugar mill. He hadn't even wanted to be a farmer. "I remembered farmers from the Philippines, standing in the rice fields with their pants rolled up. I didn't want to be one of them!"
When the plantation closed, he left town and found work in a lumber mill. But, on a trip home, a drinking buddy convinced him to try coffee farming. With his wife, Grace, and other family members, they launched Rising Sun Will and Grace Farm in 2000 on 7 acres of former sugar-cane land at the 1,700-foot level, above the old sugar mill town of Pahala.
In those tough early years, Tabios remembers, when he was ready to give up, Rusty Obra encouraged him to persevere. "I'm an optimistic guy. The Rising Sun is a symbol of optimism. So we hung on," he says.
Tabios' persistence eventually paid off, but Rusty was not there to celebrate; after a brief illness, he died in 2006. Without her partner, Lorie Obra was devastated, but she, too, decided to keep trying.
New Landowners
Around that time, C. Brewer put its vast Kau holdings on sale – thousands of acres of abandoned cane fields. California investor and philanthropist Edmund C. Olson acquired 13,000 acres on the island, 8,000 of them C. Brewer lands. In 2006, Christopher Manfredi and his partners in the Kau Farm & Ranch Co. purchased 2,000 acres, including all 40 tenant farms.
Managing partner Manfredi saw the difficulties for Kau coffee, but he also saw a way out: Create a reputation, an appellation for Kau coffee, and build the image and the sales under the existing, highly favorable identity of Hawaiian Coffee.
The standard of quality in the coffee business, like it or not, is set by international "cupping" contests. Each year, teams of experts taste coffees submitted by growers or roasters and score them much like an Olympic ice skating competition. A high score immediately affects the reputation, and price, of winning coffees.
In 2007, Chris Manfredi collected sample beans from 15 of his lessees and entered them in the Specialty Coffee Association of America Roasters Guild Cupping Pavilion competition, held that year in Long Beach, Calif.
"I figured if we won, great! If we lost, no one would even know," he recalls today. To everyone's surprise and delight, two Kau coffees came in among the top 10 in the world: the entries of Will and Grace Tabios, and Marlon Biason.
Suddenly, Kau was no longer a backwater, it was one of the prime coffee-growing locations of the world, a unique terroir of quality.
The following year, Kau coffee scored again at the SCAA event. Manuel Marques came in 11th with his Kau Forest Coffee. In 2009, Bull and Jamie Kailiawa of Kailiawa Coffee Farm took seventh place out of 134 entries from around the world at the SCAA Expo in Anaheim, Calif. Kau coffee was enhancing its reputation by leaps and bounds.
Lab Experience
With years of scientific experience in the medical laboratory, Lorie Obra brought her analytical skills to the growing, processing and roasting of coffee. Processing particularly intrigued her: pulping, washing, fermenting and drying are accomplished by different methods in different countries. The combinations and variations are endless; multiply those permutations by the six varieties of Arabica beans on her farm. For years she conducted exacting tests, sending out the results to a mainland roaster for evaluation. Coffee Review magazine, in a 2009 article on Bourbon varietal coffees, selected Rusty's Hawaiian Bourbon with a top score of 95 – the first hint of what was to come.
Lorie's friends, fully aware of her dedication to the craft, asked her why she wasn't winning cupping competitions. "I told them to be patient, I just wasn't ready yet," she recalls.
Her breakthrough year was 2010: The Hawaii Coffee Association named Rusty's Hawaiian Grand Champion of Hawaiian Coffee.
That same year, Will and Grace Tabios scored internationally for the second time, their brew earning a spot in the top 10 of the SCAA Roasters Guild 2010 Coffees of the Year.
Rusty's Hawaiian tied for the top score (92 points) in Coffee Review's March 2010 article, "Island Coffees: Hawaii and the Caribbean," and scored first (95 points) in the magazine's "Brandy and Surprises: The New Naturals."
The Speciality Coffee Association of Europe recognized her efforts and named Lorie Obra the 2010 Outstanding Producer of the Year. This award is presented annually to "a smallholder, estate, cooperative, mill or farm in origin that has worked extensively or done research into improving the production or preparation of green coffee."
Kau coffee was on a roll. In 2011, Lorie Obra repeated as the Hawaii Coffee Association's Grand Champion of Hawaiian Coffee. Back-to-back wins had never been seen before. And Bull and Jamie Kailiawa again scored in the top 10 of the SCAA Roasters Guild Coffees of the Year.
The U.S. Barista Guild each year hosts an annual competition for coffee servers. Each contestant must prepare 12 drinks for six judges: four espressos, four cappuccinos and four signature drinks, all within 15 minutes. Pete Licata was declared the national winner in 2011 – the first time Hawaiian coffee had been served in the competition – with a combination of Rusty's Hawaiian and beans from The Kona Coffee & Tea Co.
In 2012, Kau coffee hit a grand slam trifecta. At the SCAA Roasters Guild, out of 250 entries from 26 countries, three Kau growers placed among the top 10 for Coffees of the Year: Will and Grace Tabios, Lorie Obra, and Trini and Francis Marques.
This year, the Specialty Coffee Association of America did not hold an open cupping, but its Roasters Guild hosted a competition for roasters only at its annual meeting in Boston (the weekend of the Boston Marathon). Twenty-nine roasters from around the world submitted 25 pounds each and two Kau coffees scored in the top 10: Rusty's Hawaiian at No. 5, Lorie Obra roaster, and Kau Coffee Mill at No. 9, Lee Segawa roaster.
New Kau Coffee Mill
Landowner Ed Olson saw the need for a coffee-roasting facility in Kau and in 2010 announced the construction of the Kau Coffee Mill and Visitor Centerupslope from Pahala in the fertile Wood Valley. The $1.5 million facility opened on Jan. 21, 2012, welcomed by the local growers who no longer have to haul their dried beans (parchment) west to Kona or north to Puna for roasting.
The Edmund C. Olson Trust II, in addition to financing the new mill, supports the Kau coffee industry in many ways: sponsoring local participation in the international cupping competitions, developing more land for farm leases (Will and Grace Tabios have signed up for 7 acres), supporting the annual Kau Coffee Festival and hosting the Miss Kau Coffee Pageant. The festival celebrated its fifth anniversary in May and the pageant stage was erected, appropriately, on the broad drying platform of the new mill. Olson personally crowned the lovely queen, Tiare-Lee Shibuya.
"Kau coffee has doubled in value in the last three years," says Chris Manfredi, and he should know. Not only did he enable the stunning series of international awards, he has kept the Kau publicity ball rolling. Wearing one of his many other hats, president of Kau Local Products, he brokered the 2011 deal that placed Kau coffee in 250 Starbucks outlets in the U.S., Canada and Japan. Not just any Starbucks, but their Reserve shops, which specialize in ultra-premium coffees. The number of participating outlets is projected to reach 500 soon.
"A short five years ago, the industry had not heard of Kau," Manfredi says. "Recognition by Starbucks and inclusion in their exclusive Reserve program certainly verifies that Kau has arrived."
Kau coffee now stands tall in the world market and the entire district is reaping the benefits. Will and Grace Tabios and Lorie Obra echo the same selfless sentiment, "We are not promoting our own brands, we are selling Kau coffee."
Rusty would be proud.
www.kaucoffeecoop.com
www.kaucoffeefest.com
www.kaucoffeemill.com
www.kaufarmandranch.com
www.rustyshawaiian.com
www.USBaristaChampionship.org
www.SCAA.org
www.divinehawaiiancoffee.com
Kona Coffee in Trouble
In September 2010, coffee farmers along the Kona coast were blindsided by an invasion of coffee borer beetle, a pest that bores into the ripening coffee cherries and renders them worthless for harvesting.
Since the beetles arrival, Kona coffee quality has steadily deteriorated. Tom Greenwell of Greenwell Farms Inc.told the Associated Press in January that none of the green bean coffee he processed from some 300 farms last winter could be graded Extra Fancy, Fancy or even No. 1. He warned that the international market for Kona coffee could soon be affected as buyers realize that certain grades were no longer available.
Efforts to eradicate, or even contain, the CBB have failed and the Kona Coffee Farmers Association is frustrated by the lack of government support.
A February letter from the association and other farming and business groups explained the emergency to President Barack Obama and federal Agriculture Secretary Thomas Vilsak. "This invasive insect pest has increased exponentially to the level where the beetle now exists in the billions, and has infested many farms to the point where some crops cannot be commercially harvested," the letter said. "This has already forced some farms to close, leaving abandoned plants that further produce pests in large numbers.
"Despite emergency local action programs to help combat this invasive pest, it continues to increase in destructiveness and more growers are threatened with each passing day."
The Hawaii Legislature in May passed HB 353 for "Emergency CBB Research and Farmer Assistance." However, while passing through various committees, the requested funding was cut in half, the agency appointed to do the research was switched from the highly qualified U.S. Pacific Basin Agricultural Research Center in Hilo to the Hawaii Department of Agriculture, and the $250,000 allocated for 2013-14 was made contingent upon matching government or private funds.
Chairman of the Kona Coffee Farmers Association's legislative committee, Bruce Corker of Corkers' Rancho Aloha, reported to the membership: "The reductions to the minimally adequate appropriations in the 'Original HB353' – and the inclusion of provisions which make it uncertain that even the reduced amounts will actually be spent — indicate that even after the passage of almost three years since CBB was discovered in Hawaii County, the Legislature, the HDOA and the Abercrombie administration are still not viewing CBB as an emergency which threatens the economic viability of Kona and other Hawaii-grown coffees."
U.S. Sen. Mazie Hirono advised the Kona Coffee Farmers Association on May 23 that Vilsack has responded to her request and will provide $1 million for the CBB emergency "ASAP."
---
Coffee Farms on Each Island
Source: Latest available figures from National Agricultural Statistics Service.
20 Years of Hawaii Coffee
2013 marks the 200th anniversary of coffee growing in Hawaii. In 2012, there were 830 commercial coffee farms in Hawaii, according to the National Agricultural Statistics Service. Most are small family farms on Hawaii Island, with about 700 in Kona. Statewide in 2012, coffee was cultivated on 8,000 acres, which earned $31.4 million at the pre-roasted stage (parchment equivalent). After roasting, commodity coffee sells at bulk prices, but specialty coffees – estate-grown, hand-picked and custom-roasted – retail at prices ranging from $13 to $75 a pound.
---
Here Comes Puna Coffee
In 2010, Oregon transplants Kelleigh Stewart and Brandon Damitz bought a small coffee farm 1,300 feet up the rainy north slope of Mauna Loa, about halfway between Hilo and the smoldering Kilauea Caldera. They renamed the farm Big Island Coffee Roasters and began to learn the business.
Stewart already had some background in coffee roasting and retailing. More important, she is a former sommelier and brings a wine connoisseur's palate and sophistication to her new trade. Estate-grown coffee deserves the same attention to detail and salesmanship as estate-bottled wine, Stewart believes, and she demonstrates it in a convincing manner.
As she and Damitz polished their farming, processing and roasting skills, they built sales locally by knocking on doors and internationally via their website,www.bigislandcoffeeroasters.com. They soon discovered that 3 acres of coffee trees produce only 1,000 pounds of roasted beans per year. How to grow the business?
Five ways: buy green beans from other growers and roast them to increase sales volume; offer contract roasting to other growers; create custom roasts for clients like Big Island Candies; add products such as tropical flowers and macadamia nuts to the consumer menu; and, the ultimate challenge, raise the quality (and the price) of the basic product.
Thanks to a century of Kona coffee precedent, Hawaiian coffee is already recognized as a premium brand. So Stewart and Damitz positioned their beans as elite among the premium.
How They Did It
When you cut open a raw, red coffee "cherry" you find, nestled inside a sticky, sweet film, two matching beans, not unlike the halves of a walnut. In 3 to 5 percent of the cherries, however, there is only a single, small, oval bean. This is a "peaberry," some say the flavor bud of the coffee plant. It can be roasted separately to produce a finer aroma and taste, the very essence of that variety of tree.
Stewart and Damitz separate and collect the peaberries from their trees, a limited amount each year, and custom roast them to produce a new and exclusive product. To confirm its superior quality, early this year they submitted a sample to the Coffee Review for grading. It scored a 93. In his review, Kenneth Davids wrote, "This would be a striking and unusual coffee from anywhere in the world, but it is a complete surprise coming from Hawaii, where sweetness and balance is the norm rather than startling aromatic originality."
"Fewer than 10 percent of all Hawaiian coffees have ever scored a 93," says Stewart with pride. Her 100-percent Puna Kazumura Peaberry, a blend of 11 varieties grown on the estate, with "flavors of sandalwood, caramel and melon," sells for $25 in a six-ounce packet. Do the math.
Stewart has entered the Hawaii Coffee Association's fifth annual cupping competition being held this month.
Kona Coffee Absent
On its Internet portal, Big Island Coffee Roasters offers ground or whole-bean Puna, Kau and Hamakua coffees, but not Kona. "We do not currently offer any Kona coffee," Stewart says, "because we have not found any which meets our standards. Since the coffee-berry borer has ravaged Kona coffee farms, farmers have been forced to make a decision."
Kona coffee farmers can either:
Maintain high quality by sorting out defective, CBB-damaged coffee beans. This means less coffee and much more work, as farmers have to separate flavorful beans from damaged ones.
Use everything by blending good crops with damaged ones, which ruins the famous Kona flavor.
---
Accolades for Kau Coffee
2013 Specialty Coffee Association of America Roasters Guild Roasters Choice Coffees
Fifth place: Lorie Obra, Rusty's Hawaiian, Pahala, HI
Ninth place: Lee Segawa, Kau Coffee Mill, LLC, Pahala, HI
2012 SCAA Roasters Guild Coffees of the Year
Will and Grace Tabios, The Rising Sun – Will and Grace Farms
Lorie Obra, Rusty's Hawaiian Trini and Francis Marques, Alii Hawaiian Hula Hands Coffee
2011 SCAA Roasters Guild Coffees of the Year
Bull and Jamie Kailiawa, Kailiawa Coffee Farm
2011 Hawaii Coffee Association Grand Champion of Hawaiian Coffee
Lorie Obra, Rusty's Hawaiian
2010 SCAA Roasters Guild Coffee of the Year
Will and Grace Tabios, The Rising Sun – Will and Grace Farms
2010 Hawaii Coffee Association Grand Champion of Hawaiian Coffee
Lorie Obra, Rusty's Hawaiian
2009 SCAA Roasters Guild Cupping Competition
Seventh Place: Bull and Jamie Kailiawa, Kailiawa Coffee Farm
2008 SCAA Roasters Guild Cupping Competition
11th Place: Manuel Marques, Kau Forest Coffee
2007 SCAA Roasters Guild Cupping Competition
Sixth Place: Will and Grace Tabios, The Rising     Sun – Will and Grace Farms
Ninth Place: Marlon Biason