They Heal by Grieving Together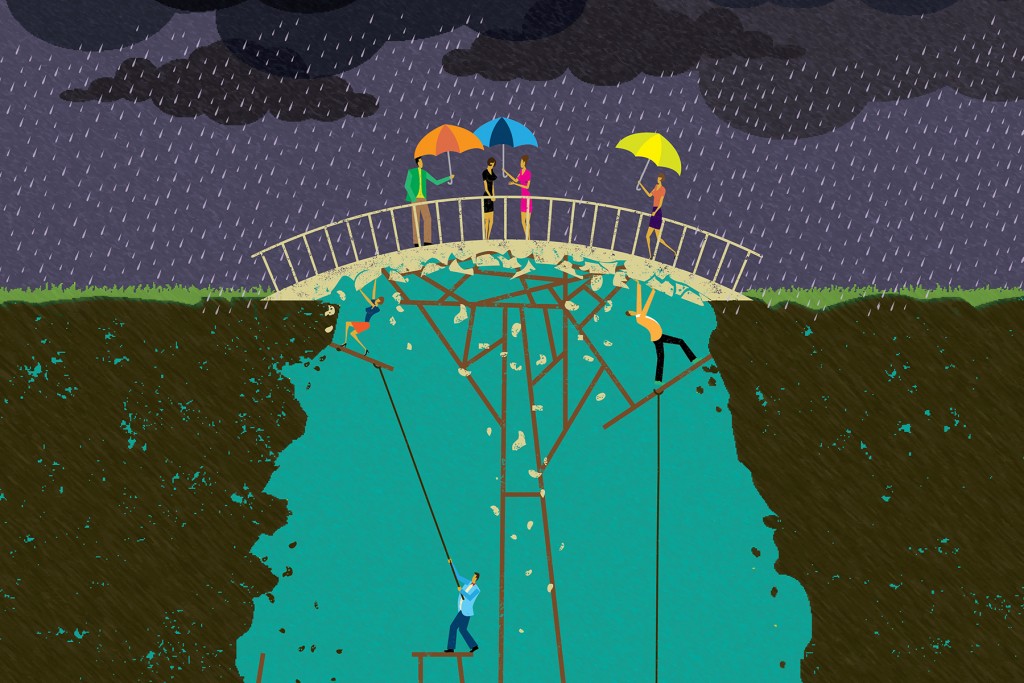 Sherrie Coronas says life was unbearable after the death of her 23-year-old son, Ian, from a rare cancer in 2016.
"I didn't think I could go on. It seemed impossible that there could be a future without him," says Coronas, 55, a freelance writer in Makakilo. Fortunately, two friends told her about a nonprofit called The Compassionate Friends.
"At my first TCF meeting just weeks after Ian's passing, I could barely speak, but I could listen to how the other parents were somehow making their way through their own grief. It was those brave parents at the table speaking about their grief journeys who helped me get through those most agonizing first few months.
"I soon realized that sharing is the primary method of healing employed by TCF."
Coronas suggests bereaved parents consider attending a TCF meeting whenever they feel the time is right and try two or three meetings before deciding whether it's a good fit. "Personally, I find it tremendously helpful to continue to talk about Ian and to discuss the ups and downs of this difficult grief journey."
TCF was founded in the late '60s when a chaplain in England brought together two sets of grieving parents and discovered the support they offered each other was better than any counseling he could give. In the U.S., there are more than 600 chapters providing support to bereaved parents, siblings and grandparents.
David Kaniaupio, 62, along with his wife, Terry, have been co-leaders of the all-volunteer Honolulu chapter since 2015. His 18-year-old son, Darryl, passed away in 1999 of stomach cancer.
"I had no idea how to do this at the beginning," Kaniaupio confesses. "I'm a retired machinist with no business experience and I knew nothing about nonprofits. But it's because of my own loss that I'm driven to help others deal with their grief."
Kaniaupio says he's changed the format of their monthly meetings at the Pagoda Hotel to include more interaction among the parents relating to their grief journeys, informational handouts about child loss, a small library about bereavement and a poster board on which to place their child's photo.
"We also print a quarterly newsletter, and we have an email list," the Kāne'ohe resident says. "We also hold an annual candle-lighting ceremony in December at La Pietra – Hawaii School for Girls.
"The majority who attend say they feel it helps them or that they can help others, otherwise they wouldn't keep coming back. It's a circle of support."
The nonprofit's annual budget is only about $12,000 – mostly funded by the annual Visitor Industry Charity Walk and Aloha United Way.
"We normally don't solicit donations from our parents," says Kaniaupio. "We're trying to help them get through their grief.
"However, the members on our steering committee are dwindling, so I'd like to get more people to step up and get involved."