Three Generations in Plastics
Max Infiel uses a flame torch to polish the edges of a protective barrier – one of the many orders for sneeze guards and partitions that Min Plastics & Supply received in 2020.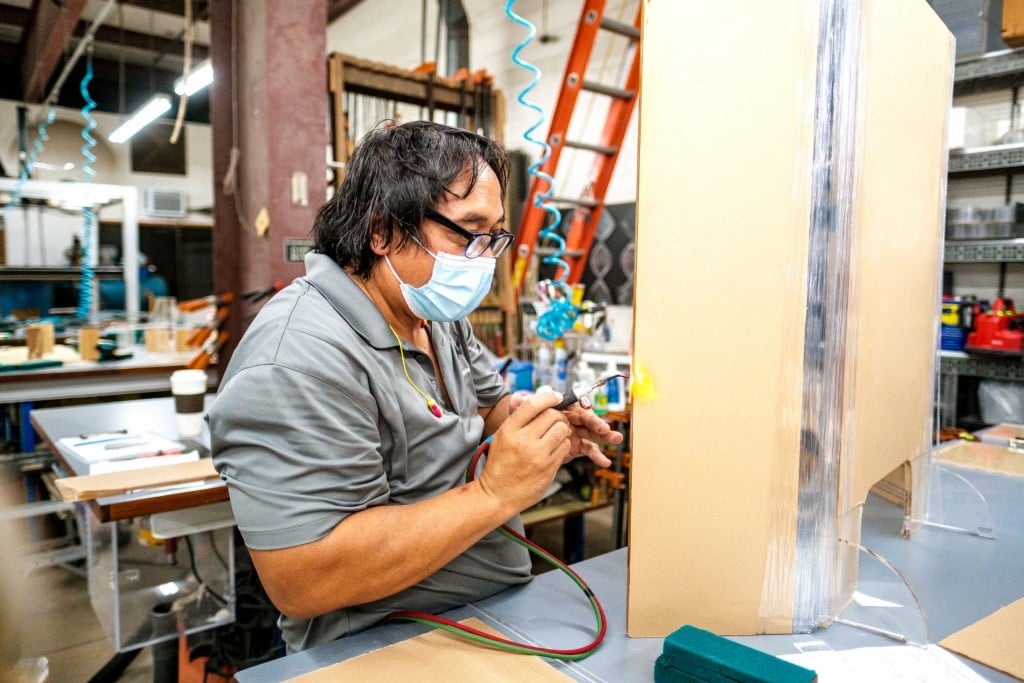 "We hired two new people and invested in equipment to help with the creative side and faster turnaround," says Andrew Min, GM of the 70-year-old family business in Iwilei. His grandparents, Frank and Elaine Min, launched Min's Workshop after Frank developed a fascination with the then-innovative plexiglass used in airplane cockpits while he was stationed on Guadalcanal during World War II.
Today, "we build retail displays, boat windows, aquariums, podiums, museum cases," says Andrew Min. "Our customers have brought us this far. We couldn't have made it without local support."