Tiny Cameras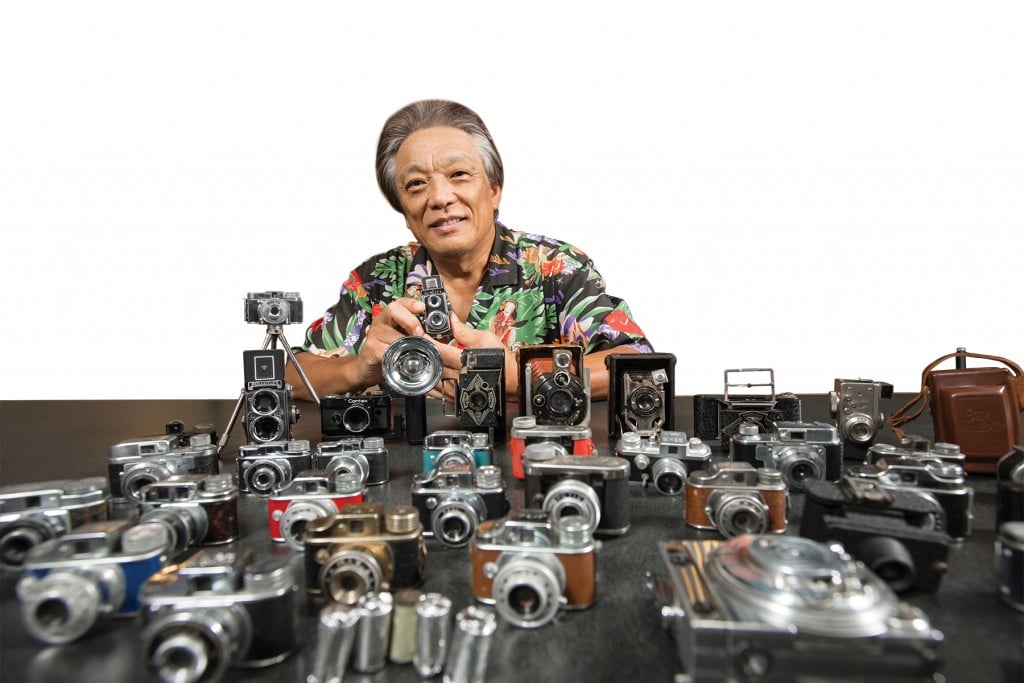 Maurice Kondo has been collecting things since he grew up on the Hamakua Coast.
"My elementary school teacher would tell me, 'Small things entertain small minds,' " jokes Kondo, a principal at INK Architects, whose office at Dole Cannery is a menagerie of treasures, from antique Hawaiian soda bottles to old typewriters.
One of his "smallest" collections consists of about 500 subminiature cameras, matchbox-size, fully operational cameras made as novelty items in Japan after World War II.
Kondo stumbled upon his first at an Ohio yard sale while attending Kent State University in the late 1960s.
"I was fascinated with it because it used real fi lm – 35mm film cut in half – and it was so cheap – less than a dollar. I began collecting them and would find a few here and there. You don't find many in Hawaii because they were primarily sold to soldiers of the allied powers as omiyage of sorts. The soldiers would take them back home as gifts. So they're most commonly found on the mainland and in the UK. But I found one in Buenos Aires last year."
Depending on the rarity and other factors, the value of his cameras ranges from $10 to $5,000, however, he says, his first camera is probably worth only about $5 today.