Your Company Belongs on the Prestigious Top 250
Update your contact information or add your name to the annual survey of Hawai'i's most successful companies and nonprofits.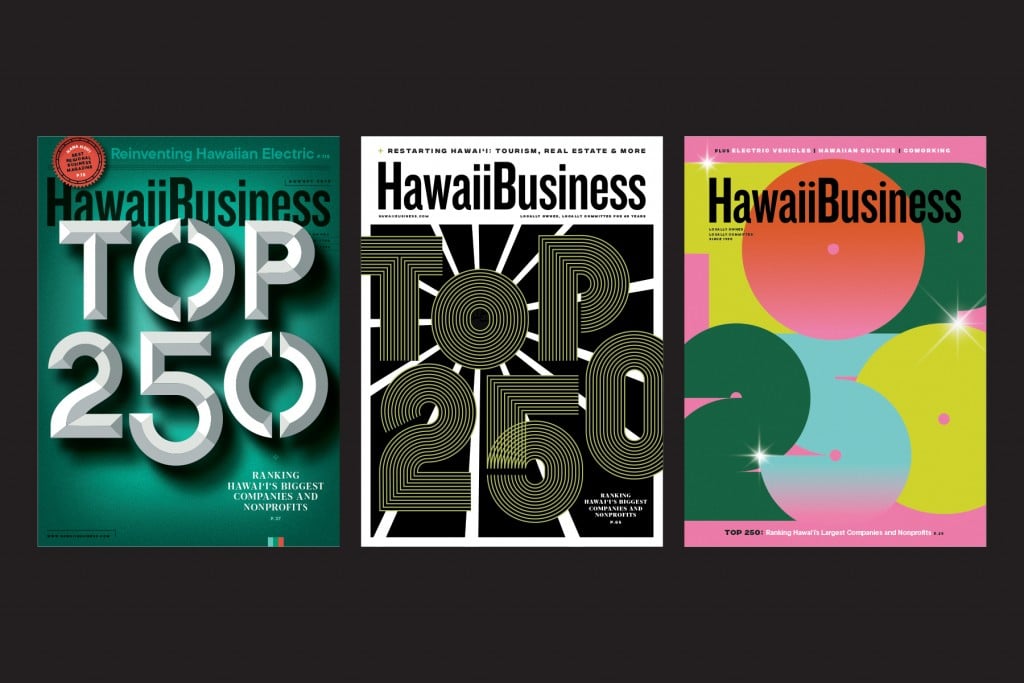 The Top 250 list published each August in Hawaii Business Magazine, includes highlight information from Hawai'i's largest companies and nonprofits: gross revenue, number of employees, and the names and titles of your top executives.
The Top 250 honors organizations that are making a positive impact in the Islands and provides valuable insights into the local economy. Plus our annual Black Book in the December issue publishes profiles only of executives from the Top 250 and Hawaii Business Magazine's other awards programs.
In late March, Hawaii Business Magazine will start surveying organizations for the Top 250 data. To participate for the first time or update an email address, please contact Cynthia Wessendorf at cynthiaw@hawaiibusiness.com.