Virtual Offices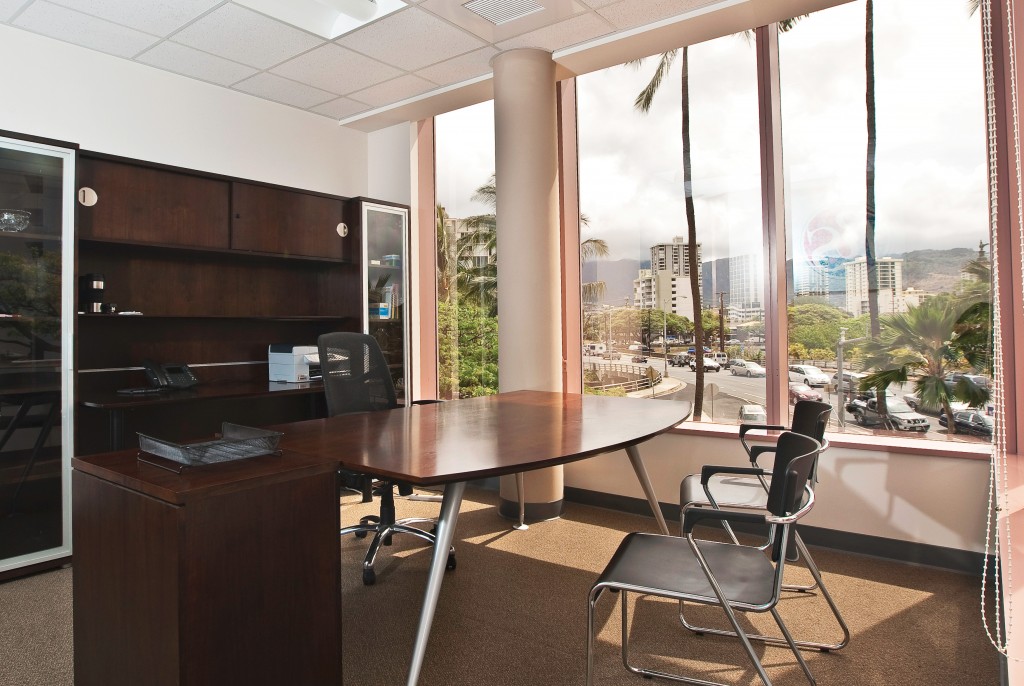 Local company Resource Suites is partnering with one of the nation's largest real estate firms to redefine where you work.
With tools such as the Internet and smart phones, more small companies are discovering that they save money and time by functioning virtually — that is, skipping out on a typical office and using technology to conduct business from wherever is convenient.
To support them, Resource Suites and similar companies offer temporary workspaces with color copying, scanning and a receptionist, plus space for meetings, online seminars and video conferences. "I think virtual offices are the future, but at some point you're going to need to meet with people and you want to do it in a professional setting," says Resource Suites founder Daniel Kaneshiro.
To further his mission of business convenience, he is working with Keller Williams Realty to open temporary workspaces in more than 700 business districts and suburbs across the U.S. "We want this to be 1,000 locations so that you can go anywhere that's the most convenient for you," Kaneshiro says.
Besides convenience, the pay-as-you-go pricing may be the answer for companies desperate to save money in these hard times.
When Jeanilou Torrado's company, Monarch Talent and Consulting, began growing, she needed a place for meetings, but was not ready for a high rent. She has been using Resource Suites for nearly a year. "It's a great way to inch your way and build your business without having to put down the money for an office," Torrado says.
Resource Suites
888-979-8881
1888 Kalakaua Ave., Suite C312
Honolulu, HI 96815