My Job: Air Traffic Controller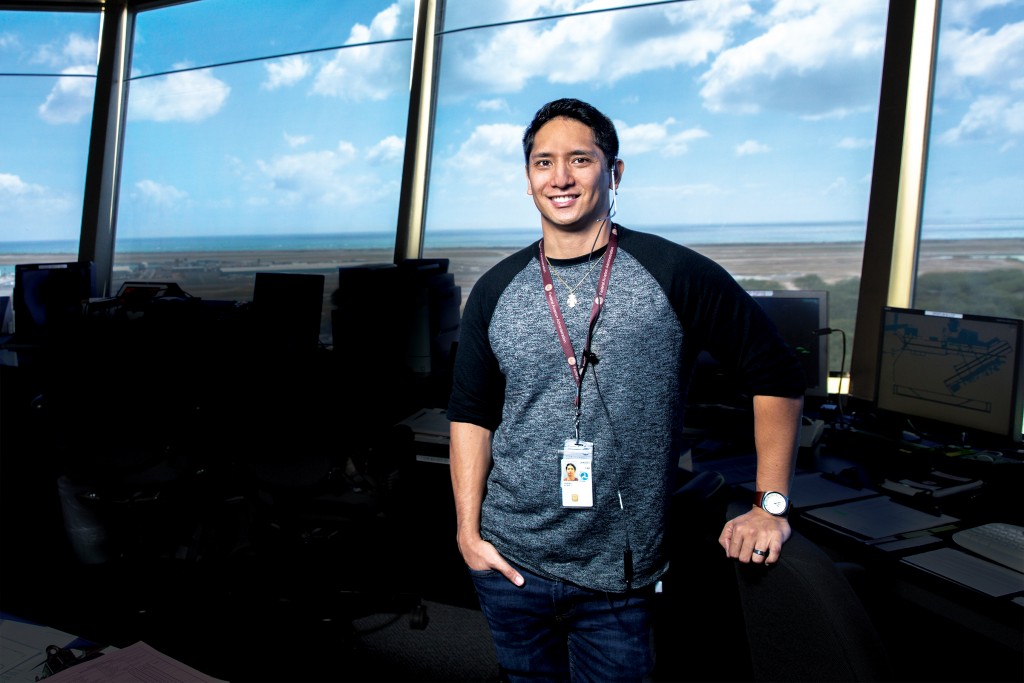 Name: Alika Parish
Age: 28
Job: Air Traffic Control Specialist for Federal Aviation Administration at Daniel K. Inouye International Airport
Start: Alika Parish was born and raised in Ewa Beach. He joined the Hawaii Air National Guard after graduating from Campbell High School in 2006.
"I joined the Guard specifically to be an air traffic controller. I loved airplanes, and my original goal was to become a pilot. After military basic training and tech school, I became a part of the 297th Air Traffic Control Squadron and worked out of Kalaeloa Airport. Several years later, I applied for the FAA and now work at Honolulu airport.
"I've been a certified controller for about nine years and have fallen in love with this job."
What it takes: Applicants must have three years of progressively responsible work experience or a bachelor's degree or a combination of postsecondary education and experience totaling three years.
"Training is the most stressful part of this job; it's definitely not a job that anyone can do. It takes a lot of discipline and self-assurance to put the safety of so many lives in your hands.
"We go through classroom training and simulation, but the only way to learn how to work traffic is on the job. Many of the skills learned have to do with prioritizing, multitasking and judgment of spatial relationships between moving objects."
Special Equipment: "Radar displays help us see an aircraft's position in real time. Comm panels give us direct communication to aircraft, controllers working other positions and other airport agencies. Clearances can be issued to pilots by a few clicks on a keyboard."
Emergencies: "I have worked many emergencies in my career. It is usually a team effort. Recently, a departing jet encountered engine problems about 15 minutes from the airport. The radar controllers, talking to the aircraft, turned the aircraft back to the field and moved other airplanes out of the way. The other controllers and I in the tower contacted all airport rescue agencies. After clearing the aircraft to land, we made sure the emergency vehicles could get to the aircraft to assist. The aircraft landed safely, and normal operations at the airport continued."
Misconceptions: "This job can be stressful, but you learn to manage stress. At this point, I actually find this job more fun than stressful.
"Some people think we're the ones who wave glow wands on the ramp to guide planes to park. One person told me, 'You could get run over by a big jet while trying to park it!' I nodded politely."
Advice to Newbies: "I always encourage family and friends to apply if they're eligible. The military was a great option for me. I also know co-workers who went to school for this."
Pay Range: The median annual salary for air traffic control specialists in 2016 was $127,805. 
This interview has been edited for clarity and conciseness.