Wham BAMP, Thank You, Fans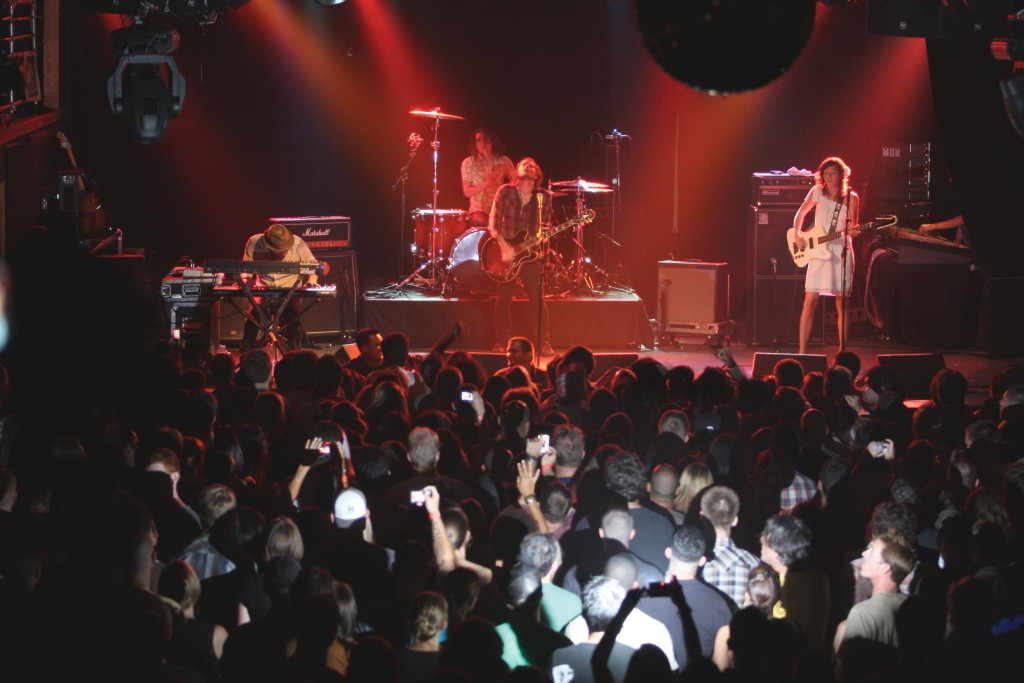 If you've been to a concert in Hawaii in the past couple of years, odds are good that you were fueling the BAMP fire. BAMP — an acronym for its owners, Brad Smith, Aubry Boutin, Matthew Hazelgrove and Philip Pendleton — is a small, but budding concert promotion company that may be on its way to becoming this generation's Tom Moffatt.
"We've been putting on shows for five years, but I think people are just starting to recognize the brand and know us by name," says Pendleton, whose ex-girlfriend, rockstar Katy Perry, helped to line up bands for BAMP shows in the early days.
In its first three years, BAMP averaged about 15 concerts annually. In the past year, the partners put on more than 100 shows, from R&B superstar John Legend to up-and-coming acts
such as the Silversun Pickups. "There was an eight-day period in September where we did five shows with three different artists. We were exhausted, but it was amazing," says Hazelgrove.
One factor in its success is BAMP's relentless use of social media. "We're on Twitter. We're on Facebook. We're on MySpace. Our Web site, BAMPproject.com, is a great one-stop-shop," Boutin says. 
"Tom [Moffatt] is like the godfather of concerts in Hawaii, and we have a huge respect
for him. We're not looking to put him out of business or anything," says Hazelgrove. "Three years ago, when we were going after the same acts, he would've gotten it absolutely every single time. But now it's getting to the point where agencies are respecting us because of the volume of shows we're doing, and they're looking at us as a legitimate option."