What Happens if Hawaii Legalizes Marijuana?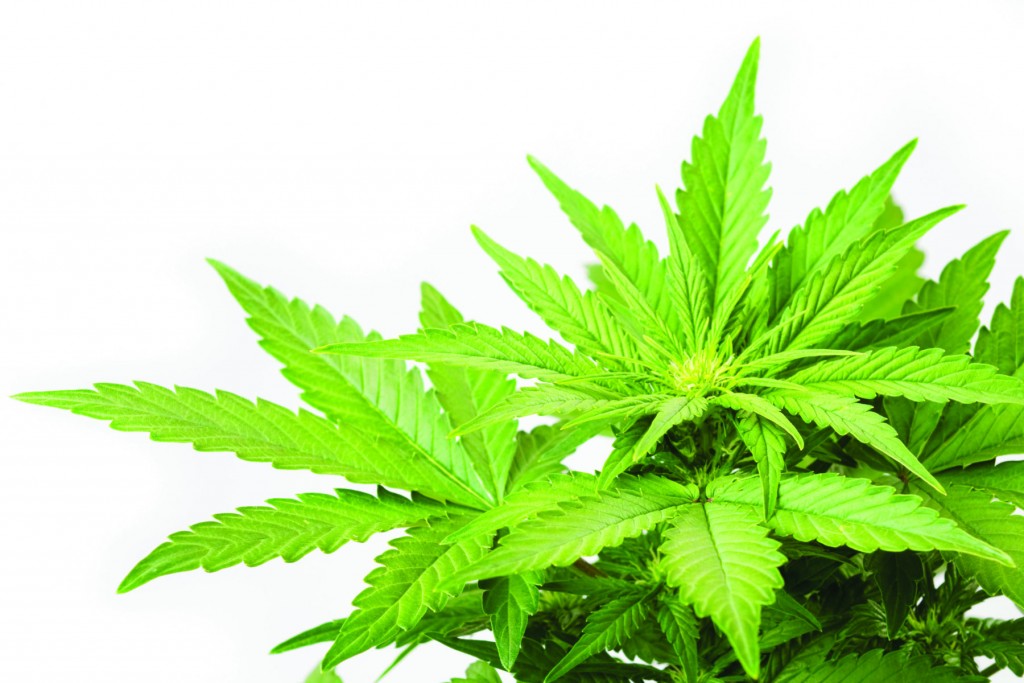 Andrew Jackson, Ulysses S. Grant and Benjamin Franklin. Jilly Bean, Lemon Haze and Bubba Kush.
Those two types of green are flowing in and out of Colorado's 200 dispensaries: lots of cash to buy potent strains of cannabis. Nearly $19 million in March alone.
In 2012, voters ended the state's prohibition on marijuana in a revolutionary referendum, as did voters in Washington state. This January, in Denver, the Mile High City – insert stoner joke here – stores opened to sell recreational marijuana to those 21 and over. For the first time in more than a century, businesses openly sold recreational cannabis and the U.S. government did not intervene.
The transformation was not only a victory for cannabis advocates, but a boost to Colorado's economy and tax collectors. The first stores in Washington state are scheduled to open this month.
Previously, only certified medical-marijuana patients could buy cannabis from regulated dispensaries in states such as Colorado, where such stores were legal. Since 2000, patients in Hawaii with certain medical conditions could legally grow and possess small amounts of marijuana, but there are no dispensaries where you could buy it. (See box titled "Cannabis and the Law" on page 68 for more about Hawaii's medical marijuana law.)
Colorado state Rep. Jonathan Singer has been talking about cannabis a lot lately. He says he was one of only two state legislators to publicly support Amendment 64, the referendum approved by Colorado voters to legalize cannabis. "A lot of people predicted the sky would fall," he told Hawaii Business. "… The sky is still blue, there's just a little more green in our economy." That includes more than $7 million in state tax revenue during the first three months of sales.
The possibility of such a tax windfall, if nothing else, has grabbed legislators' attention in the Islands and elsewhere. There are plenty of other factors to consider in the debate about legalizing marijuana, including social considerations, but legalizing marijuana would undoubtedly create a new commercial industry for Hawaii: a different crop for farmers, new stores and tourism opportunities. Imagine tour buses taking visitors to Hawaii's pakalolo farms followed by sampling tours of its local cannabis stores.
Here's what would happen if the state legalized marijuana, from taxes generated, savings for law enforcement and agricultural impact, to new tourists coming to a pakalolo paradise.
Legal Transition
Pam Lichty, president of the Drug Policy Action Group of Hawaii, and Michael Attocknie, the nonprofit's executive director. The group is a major advocate for the legalization of marijuana in Hawaii.
Gathered around a small table in a Merchant Street coffee shop, the staff of the Drug Policy Action Group imagines a future where cannabis is accepted throughout the Islands. The small nonprofit includes longtime advocates for legalization, decriminalization and the rights of medical-marijuana patients. One topic is the legalization process: Colorado and Washington officials assembled diverse committees to flesh out the rules of legalization, including tax structure, childproof packaging and DUI testing. Who would comprise Hawaii's cannabis team? Lawmakers, state government officials, physicians, professors, medical-marijuana patients and caregivers, and law enforcement, says Pam Lichty, president of the Drug Policy Action Group. Like Colorado, she says, Hawaii would want a cannabis policy team with differing perspectives, which means stimulating disagreements. "You can't have everyone on the same side of the table," she says.
Executive director Michael Attocknie smiles and adds, "You know, not all law enforcement opposes legalization," acknowledging the common misperception that police and prosecutors uniformly oppose decriminalization of cannabis. For example, he says, the national nonprofit Law Enforcement Against Prohibition is comprised of current and former law-enforcement and judicial officials who oppose America's "war on drugs" as futile, costly, and destructive of lives and property. Similarly, not all medical marijuana patients support marijuana legalization.
Lichty says Hawaii's marijuana laws will eventually change. "At some point, (legislators) will either get the political courage or look for the economic advantage," she says. That bravery didn't emerge this legislative session. There are two likely reasons, she says: First, it's an election year; second, the special legislative session last fall that passed marriage equality exhausted many Hawaii lawmakers' appetite for controversial issues for now.
Several bills to legalize marijuana and others to decriminalize it were introduced this year. Rep. Rida Cabanilla sponsored one of the most sensational: She proposed creating a working group at the state Department of Business, Economic Development and Tourism on the feasibility of legalizing marijuana, but only to export it to countries where it's legal, such as Uruguay. "I'm not pro-smoking," says Cabanilla, "but it's a possible revenue stream." Lichty calls the idea "unhelpful; misinformed essentially." The bill didn't go beyond its initial introduction.
The fact that marijuana reformation bills are being debated at all is promising, says Rafael Kennedy, field organizer for the Drug Policy Action Group.
"It's not nearly as controversial if you look at the polling numbers," adds Lichty. The nonprofit has underwritten polls on the issue for years. The latest, done by Qmark Research, which conducts the twice-a-year BOSS survey for Hawaii Business, was released in January. Of the 400 registered voters polled, 66 percent supported legalization – up 9 points from a 2012 survey. Also, 77 percent of those surveyed said violators shouldn't go to jail for marijuana possession – an indirect endorsement of decriminalization.
Hawaii isn't alone: A 2013 Gallup poll says 58 percent of Americans favor legalization; Gallup says it is the first time a majority has favored legalization in polling that stretches back to 1969. With trending numbers like these, locally and nationally, will cannabis legalization elsewhere become more reality than pipe dream?
Marijuana Moneymaking
Cannabis is heavily taxed in Colorado. Start with a 15 percent excise tax on wholesale prices, then add a special cannabis sales tax of 10 percent, plus local cannabis sales taxes that vary among municipalities, and finally the standard Colorado sales tax of 2.9 percent. That doesn't include additional costs for licenses and fees. Even so, high sales indicate that even frequent underground users are now buying at legal shops.
"We prefer the white market," says Kennedy. "Wise policy will create a system where the black market will cease to exist. I think that's the experience we've seen with alcohol."
A customer in Denver who buys an eighth of an ounce – a common amount – for $45 will then pay an additional $5.80 in retail taxes. (The excise tax is already built into the retail price.)
The website weedmaps.com lists cannabis prices for mainland medical marijuana and recreational dispensaries. It's become the Yelp of cannabis consumers, where users post reviews on dispensaries and the quality of their products. One-eighth ounce of cannabis in Colorado's dispensaries ranges from $25 to $60, according to weedmaps. Hawaii's black market prices for an eighth are on the higher end of that scale.
In Washington state, Alison Holcomb, campaign director for Initiative 502, the marijuana legalization referendum, predicts a comparable tax revenue stream as in Colorado.
"I think we should expect that our experience will be very similar to Colorado's," she says by phone from her office at the ACLU of Washington offices, where she's the criminal justice director. Holcomb explains that Washington adopted a total 25-percent tax structure levied at the producer, processor and retail levels.
"We're looking at the total tax falling somewhere between the high 20s (percent) and the high 30s," she says. "Hard alcohol is taxed at 27 percent here in the state, cigarettes are taxed at 41 percent. We've learned from beer and cigarettes that making small adjustments in price is an effective way to reduce the amount of products that young people buy."
Would Hawaii experience a similar "Green Rush" in government revenue? David Nixon thinks so. In a 2012 study, the associate professor of public policy at UH-Manoa determined that legalizing cannabis could save the state $3 million a year in law enforcement and judicial costs and generate $11.3 million a year in new taxes. That study was done before recreational stores in Colorado opened and brought in more than projected. "I haven't done the analysis for those numbers, but I think if we use their new numbers, then the likely projection for tax revenues here in Hawaii would be even higher," he says.
Simply decriminalizing marijuana – reducing the penalty for possession from a petty misdemeanor to a civil fine – would save the Hawaii state government the $9 million spent annually to enforce marijuana laws, up from $5 million in 2005. "It's not impossible that people would look at that and think, maybe we should scale back on our efforts there and focus on stolen cars and other stuff," he says.
What is the impact on legalization on jobs? The Marijuana Industry Group, a Colorado trade association, estimates 7,500 to 10,000 people are employed in Colorado's cannabis industry, which includes farmers, wholesalers and store clerks. Websites in both Colorado and Washington advertise job openings for qualified growers, technicians, delivery drivers and others in the business.
A missing piece in the state's "pot puzzle" is banking, says Colorado's Singer. Because cannabis is still federally illegal, cannabis and checking accounts are often at odds. Many financial institutions won't do business with the marijuana industry, though credit cards are accepted at some marijuana stores. Most are cash-only.
"The best way to keep marijuana a black-market item is to make sure it is a cash-only business," says Singer. That's why he sponsored legislation to organize the Colorado Cannabis Credit Cooperative, which would be regulated by the state. "They work similar to credit unions but with more scrutiny and no federal insurance." (The bill passed the state Legislature and, at press time, was awaiting the governor's signature. Singer felt confident it would become law.) "Colorado is really setting the tone for the rest of the nation," he says. "I'm grateful we are, even though it's a lot of work."
Green Growing
Hawaii already grows and consumes a lot of pakalolo. Based on data from the Drug Enforcement Administration, public policy analyst Jon Gettman reported in a 2006 study that Hawaii's total marijuana production was fourth in the nation, behind only California, Tennessee and Kentucky. The study, called "Marijuana Production in the United States," reported that Hawaii's illegal growers had 5.48 million plants, with a total annual production of 2.38 million pounds worth $3.82 billion. He called Hawaii one of nine "export" states, because more marijuana is grown here than is locally consumed.
Nationwide, Gettman reports, the value of marijuana production is $35.8 billion a year, greater than any other crop and as much as corn and hay combined, the No. 2 and No. 4 crops.
Representatives from local farm organizations, including the Maui County Farm Bureau and the Hawaii Farmers Union, which represents farmers on all major Hawaiian Islands, say they don't have a stance on cannabis legalization and wouldn't comment on any industry-wide impacts if the law changed. The state Department of Agriculture didn't respond to multiple requests for an interview.
Carmie Pasquariello, owner of Hawaiian Hydroponics and Garden, says she can think of a few things that would be troublesome if marijuana was grown commercially. "The huge challenges would come from using heavy-metal fertilizers and contamination from pesticides," she explains. However, that's an issue for most large-scale crops. (Most medical marijuana dispensaries on the mainland are regulated and their cannabis tested for mold and pesticides; recreational-use cannabis in Colorado and Washington is regulated, but the rules are less stringent.)
Pasquariello has been gardening since she was a child and took over the Kahala business from her father. Today, she helps green and black thumbs alike grow gardens. This includes troubleshooting with medical-marijuana patients and their caregivers. ("I ask to see their cards first.")
Pasquariello says another obstacle would be deciding the best ways in which to grow cannabis commercially. "Outdoor growing is a little more difficult," she says. "We have a lot of bugs, and the humidity! It's almost too hot. But it could be done. Indoor growing is more expensive, because of all the equipment, such as the lights."
UH economist Michael Roberts says the most pressing challenge would be water. Roberts, who studies agriculture, the environment and climate change, says decades of pineapple and sugar-cane crops diminished Hawaii's groundwater aquifers.
"We're seeing a stabilization of aquifer head levels, but more and more of the wells are becoming infiltrated with saltwater. And they've only stabilized, they haven't returned to historic levels," he says. "If we were to start growing marijuana on a large scale, there'd be important questions about how much water we'd be using."
Mainland cannabis growers face similar issues. There are 260 cultivation facilities supplying Colorado's 200 cannabis stores, but they can't grow the stuff fast enough to meet demand, or find enough space to farm. Because the law specifies that cannabis can only be grown indoors and only in certain areas – there are "dry" cities – supplies have repeatedly run out.
Washington's cannabis farmers are allowed to grow outdoors, but they will likely face similar challenges after that state's planned 334 recreational-cannabis shops open. Another issue is that, although cannabis may be legal in both states, it's still illicit in the eyes of the federal government. For instance, the Interior Department says it is illegal for farmers to use federal irrigation water to grow marijuana.
For Pasquariello, if Hawaii is serious about repealing its cannabis prohibition, the community, farmers and lawmakers must address pressing environmental concerns. "I think it's unfortunate that most people are only looking at the revenue possibilities with this," she says.
Pakalolo Paradise
Some Colorado businesses, such as the Colorado Rocky Mountain High and So Mile High, cater exclusively to marijuana tourists, both from in and out of state. Companies in Seattle and Spokane are ramping up to do the same, Holcomb says. If cannabis becomes legal in Hawaii, the cannabis-tourism business might be even hotter here. After all, we already have some prestige brands, including Maui Wowie, Kona Gold and Kauai Electric. "This is a hunch," says Nixon. "It seems more likely to me that revenues would be better in Hawaii, not worse, because it's a destination."
Economist Roberts says Hawaii might see a tourism boost tied to marijuana legalization, but says legalization could also turn some people off. "Is that a brand we want to identify ourselves with?" he asks. The Hawaii Tourism Authority says it doesn't have an opinion on whether cannabis legalization would boost the state's tourism numbers.
The Colorado Tourism Office and the Denver's Convention & Visitors Bureau don't list cannabis shops as a "must visit!" The state has also imposed a one-year ban on traditional advertising for cannabis businesses.
Of course, the Internet has filled the gap. Weedmaps.com lists Colorado's recreational stores and is a resource for locals and visitors. Some tour companies have Facebook pages and Twitter accounts. Fodor's Travel even posted an online how-to guide to Colorado's recreational marijuana dispensaries.
Colorado and Washington are undergoing groundbreaking changes – and Hawaii would face the same if it legalized marijuana. We should keep our eyes on those two states and let their experiences over the next few years help guide our decision on this controversial issue. It would likely generate an intense, emotional debate from both sides as it did in those states.
---
$190 million
Estimated taxes and fees to be collected from recreational cannabis in Washington state during four fiscal years, beginning in mid-2015.
Source: Washington state Economic and Revenue Forecast Council
---
13,142
Number of medical-marijuana patients in Hawaii
Source: Hawaii Department of Public Safety
---
$98 million
Estimated tax revenue from marijuana for Colorado's 2014-15 fiscal year.
Source: Gov. John Hickenlooper's proposed budget, Colorado Department of Revenue
---
Feds Back Off
The U.S. government is no longer vigorously enforcing federal marijuana laws. The U.S. Department of Justice says it is focusing its enforcement of federal marijuana laws on preventing these eight factors:
Distribution of marijuana to minors;
Marijuana revenue going to criminal enterprises;
Diversion to states where it is illegal;
State-authorized marijuana activity being used as a cover for other illegal drug activity;
Violence and the use of firearms in the cultivation of marijuana;
Drugged driving and other adverse public health consequences;
Growing of marijuana on public lands; and
Marijuana possession or use on federal property.
---
200
Recreational-cannabis retail stores in Colorado.
Source: Colorado Department of Revenue
---
Cannabis and the Law
Legalization:
Would end the prohibition on cannabis for adults 21 and over.
Decriminalization:
Would reduce the possession of a limited amount of cannabis from a petty misdemeanor to a civil fine, essentially eliminating jail time for offenders.
Hawaii's medical-marijuana law:
Patients with a qualifying disability or disease, such as cancer, glaucoma or HIV, can apply to the state Department of Public Safety for a medical-marijuana card after a participating physician's recommendation. (The program will be transferred to the Department of Health by January 2015.) Hawaii has no medical-marijuana dispensaries, so patients must grown their own cannabis or have a caregiver grow for them. Patients or their caregivers may legally possess up to three ounces of usable marijuana, and may cultivate no more than seven marijuana plants, of which no more than three may be mature.
---
260
Indoor recreational-cannabis "farms" in Colorado.
Source: Colorado Department of Revenue
---
334
Recreational cannabis stores licensed in Washington state. (There were 7,000 applications for licenses.)
Source: Washington State Liquor Board
---