Honolulu Sandwich Shop Offers Mean, Meaner, Meanest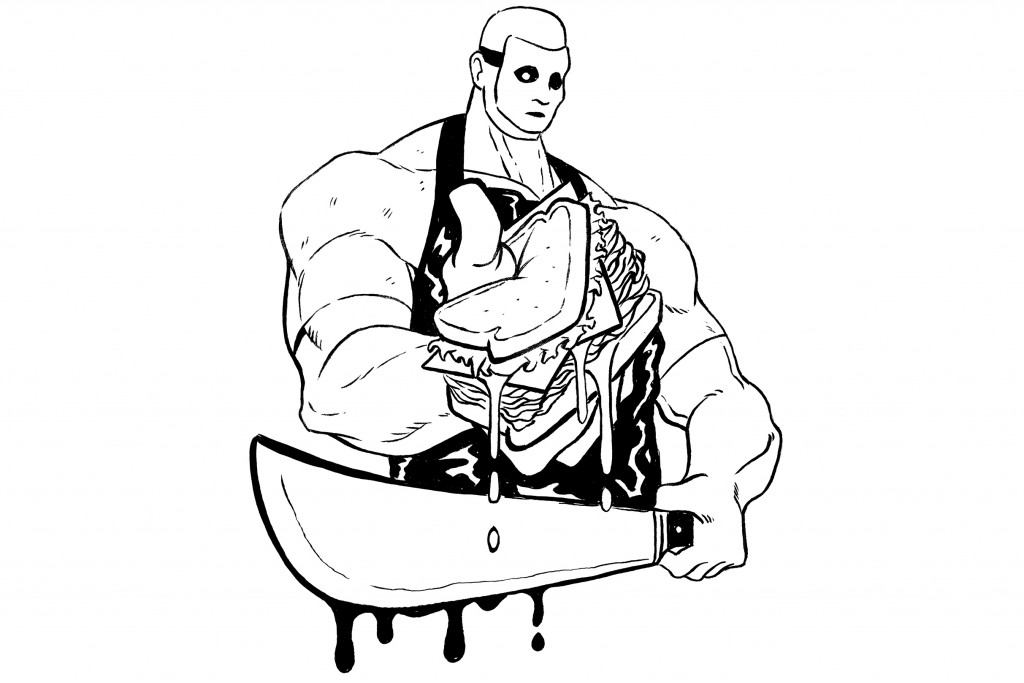 When Rachel Glenn told her father about the sandwich shop she and her husband were opening in Honolulu, he expressed concern.
"With a name like that," her father said, "you're just going to have gangsters hanging around outside."
Thankfully, he was wrong. Machete's Mean Sandwiches might sound angry, but walk in the door and you'll find the name belied by friendly service and the warm aroma of homemade bread. Although Rachel and Evan Glenn opened the sandwich shop at 1694 Kalakaua Ave. in June, they've been making sandwiches a long time. (Update: There's now a second location at 1210 Dillingham Boulevard in the Kapalama Shopping Center.)

As a child, Evan loved sandwiches and when his mother said she was making a "mean" one, he knew it would be especially delicious. Mean, meaner, meanest – which you'll see on the menu – expresses a spectrum of deliciousness and hunger level, Rachel says.
She recounts how one day, Evan made her such a mean sandwich that she exclaimed, "We're going to need a machete to cut that thing!" Today, you'll find that sandwich on the menu: It's called the Machete, with over half a pound of meat and multiple cheeses. Don't worry, they'll cut it for you.
---
What's In A Name is a recurring feature about local businesses with unusual names.