What's New in Hawaii's Agriculture Scene?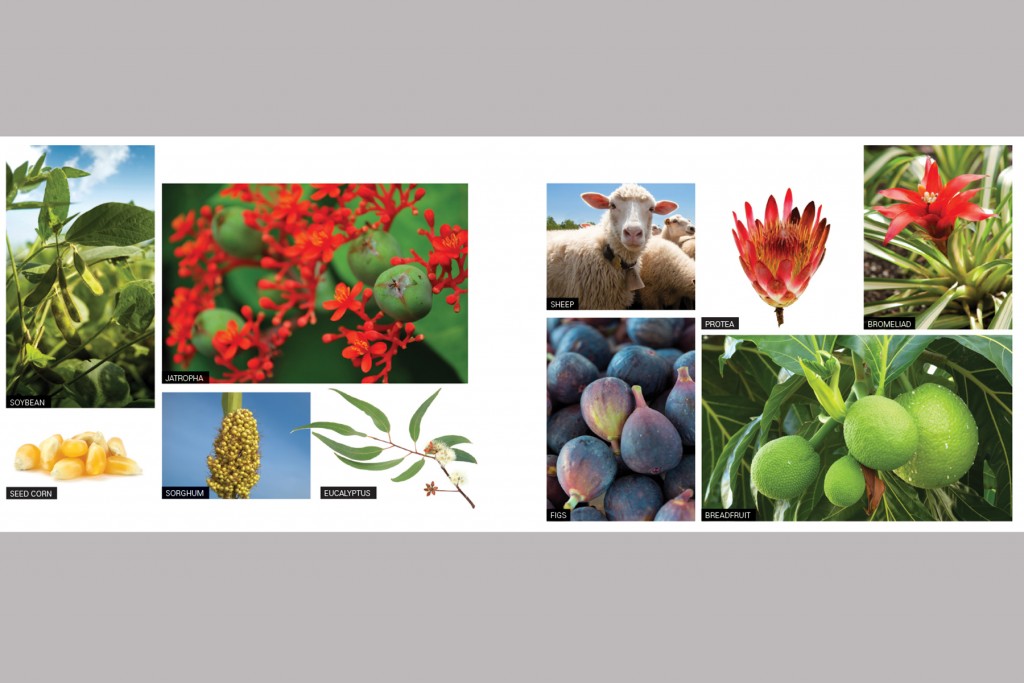 Seeds
Seeds are Hawaii's fastest growing major crop. The value of seeds grown in Hawaii has almost tripled from $77.3 million in the 2005-06 season to an estimated $222.6 million in 2009-10. Harvested acreage was 6,630 – up 11 percent from the previous season.
The industry employs about 1,800 people on Kauai, Oahu, Maui and Molokai because Hawaii's ideal weather allows for three seed crops a year. Seed corn represents more than 95 percent of the industry, with soybean, sunflower and other seed crops also under cultivation.
Biofuel
Jatropha – known in Hawaii as pake kukui – is being grown on the Big Island for fuel. A small tree indigenous to Latin America, its seeds are poisonous but contain 43 percent to 59 percent oil that can be processed into biodiesel.
Hawaii Pure Plant Oil LLC, owned by father-and-son partners Christian and James Twigg-Smith, has planted 250 acres of fast-growing jatropha in Keaau and hope to expand to 1,000 acres. Pacific Biodiesel will process the seeds into biodiesel; construction of its new plant is scheduled to begin in fall 2011.
Aina Koa Pono won a 20-year contract in January to supply biofuel to Hawaiian Electric Co. to generate electricity on the Big Island. Using 13,000 acres of farmland in Kau that have lain fallow for 14 years, AKP says, it will grow sweet sorghum, eucalyptus and other biofuel crops, but planting has not yet begun.
Goats and Sheep
Goat and sheep populations are on the rise in Hawaii, according to private and state veterinarians. Used for land management, and controlling invasive species and weeds, pasture-grazing goat and sheep are favored by new, large landowners who want to take advantage of agricultural versus residential tax rates. There is a market for goat and sheep as food among ethnic groups who buy direct off the farm. Interestingly, Hawaii imports up to 3,000 head of market-ready goat each year for food, so there is demand for goat and sheep meat, but the challenges of slaughtering and processing hamper commercial viability.
Food
There are few new emerging foods crops. There isn't even significant expansion of existing fruits and vegetables that could reduce the Islands' food imports by a few percentage points.
Yes, there are more avocados available year round and more citrus plantings throughout the state. Fig demand is greater than supply, taro production will increase in the Mahaulepu Valley on Kauai, baby vegetables and breadfruit are on the horizon. But mostly, farmers are sticking to what they do.
Organic farm products should increase: MA'O, in Waianae, is expanding to 22 acres and hopes to plant a diversity of crops, especially kale. Wes Nohara's Puukane Farm on Maui is producing Kapalua Gold, a certified organic sweet pineapple destined for health-food markets in Hawaii and beyond.
"The demand for organic is strong," says Maureen Datta, of Adaptations, a grower and distributor of organic produce. "Anyone growing local organic is assured of a market; power is now in the hands of the grower."
Tropical Flowers
New anthurium, orchid, protea, bromeliad and other tropical flower cultivars coming from the University of Hawaii open opportunities to growers, according to Eric Tanouye, VP and general manager ofGreen Point Nurseries. Federal grant monies have supported floral research and "there are great breakthroughs yet to come," says Tanouye. "The UH pipeline is still full."