Wider Panama Canal Won't Affect Hawaii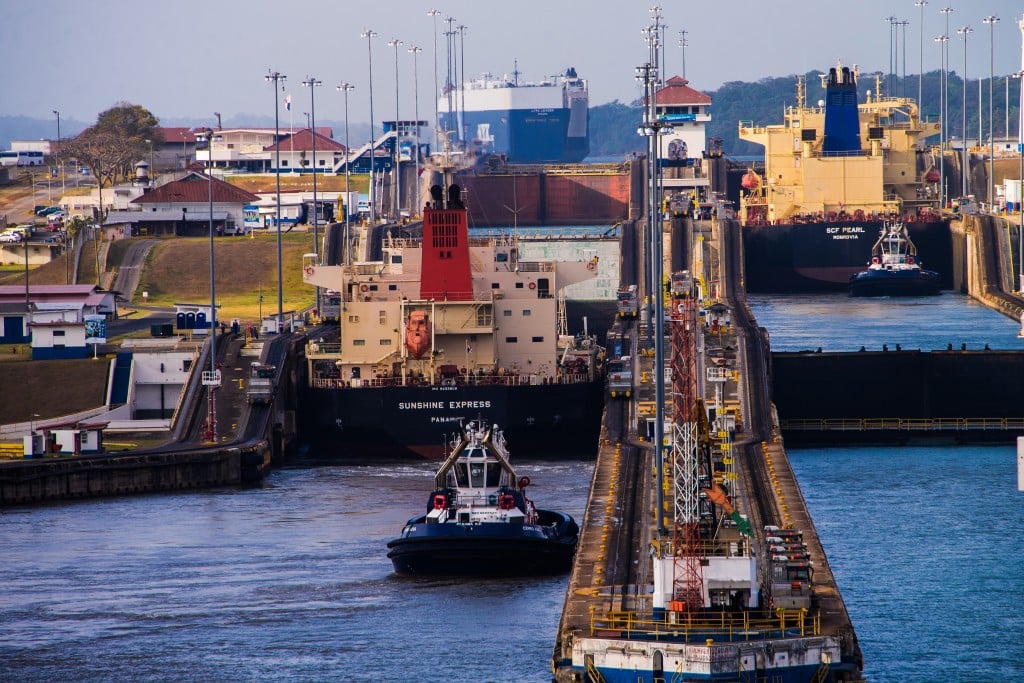 The Panama Canal is being widened to accomodate bigger ships. Visible here are three tiers of locks, with vehicle carrier Lyra Leader in the Background.
In April 2016, the Panama Canal Authority is slated to open an expanded, widened canal, doubling the capacity between the Atlantic and the Pacific. It will allow freighters carrying up to 14,000 containers to pass, triple the previous limit, and alter the routes that shipping companies use to carry goods in and out of American ports.
But, even with the interest in importing liquefied natural gas to Hawaii, shipping and energy companies say the expansion means little to the Islands.
"It will have no impact on the Hawaii market," says Keoni Wagner, spokesman for Matson. The company's 21 ships and four barges bring goods to Hawaii from Seattle, Oakland and Long Beach, California, 28 times each month. The expansion won't alter the company's routes or impact the cost of shipping.
Hawaii Gas has put out bids to companies to bring LNG to the Islands. Hawaii Gas senior VP Joseph Boivin says the canal's expansion won't make or break Hawaii's LNG trade.
"Hawaii brings in oil every few weeks in barges off Barbers Point," he says. "It hasn't been inhibited by the fact that Panama Canal hasn't been widened."
Boivin says his company will likely invest an estimated $320 million in expanding local use of LNG. "In its most simplistic form, there would a ship off Barbers Point about one mile and a pipeline connecting it to shore," he says. "The vessel floating offshore would be owned and operated by a third party and the pipeline would be owned and operated by Hawaii Gas."