Winemaker's Skills Are Always Growing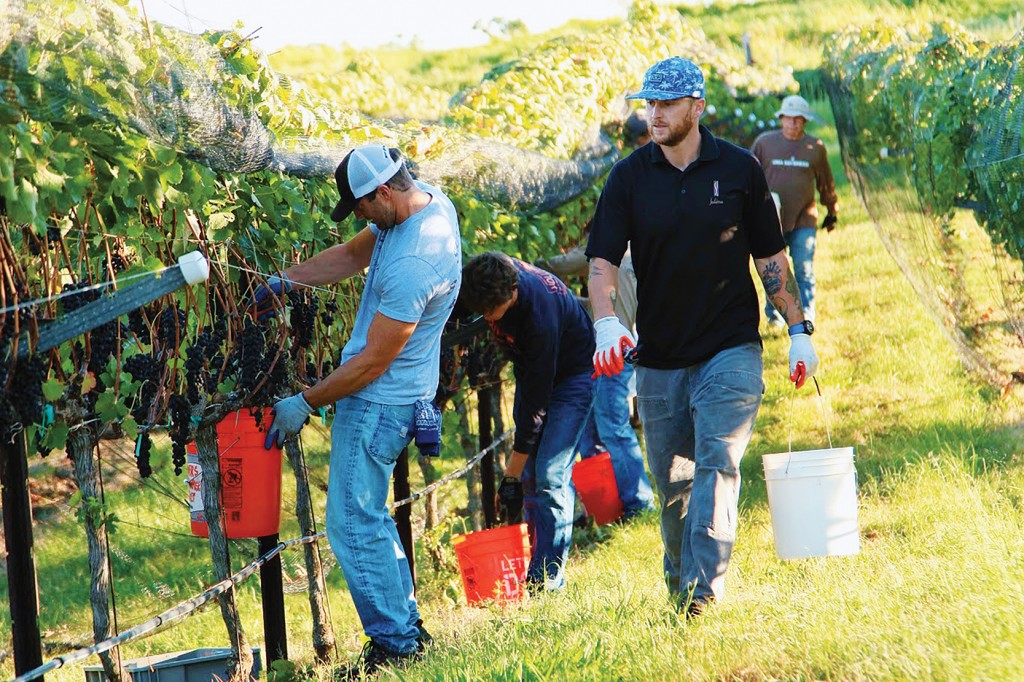 Every workday is different for Brett Miller (center right wearing a black shirt), though each day usually includes at least some time in the MauiWine vineyard in Kula, on the slope of Haleakala.
Start: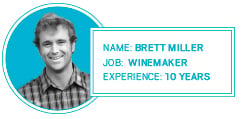 While majoring in biology and chemistry at Oregon's Linfield College, Brett Miller started working in a vineyard and wine-tasting room. "From there, I was hooked," says Miller, 31, who grew up in an Oregon farming town. "The process of making something from an agricultural product was fascinating to me."
He worked as a harvest assistant and vineyard manager in Oregon, at vineyards and cellars in New Zealand, and as an assistant winemaker at Solena Estate in Oregon's Willamette Valley before moving to MauiWine at Ulupalakua Vineyards as head winemaker in 2014.
Outsider's misconceptions:
"All I do is drink," Miller says, laughing. "I don't. I actually taste better when I spit. Wine-tasting is a learned skill and it takes practice to grow your tasting memory bank." Also, romanticism surrounds wine, but it's really about farming, he says. "As in all farming, workdays can be long and frequent."
Best day:
Miller likes variety and his job offers that. "I can start my day in the vineyard, and then go to our weekly barrel tastings, then off to monitor our disgorging process, then head to the lab to run analysis. It's extremely varied, but that's the spice of life."
"A winemaker can never think he knows everything and that there is only one way to make wine.
-Brett Miller, Head Winemaker, MauiWine
Key to success?
A drive to learn and an open mind, Miller says. "A winemaker can never think he knows everything and that there is only one way to make wine. My foundation of science allows me to know how a grapevine will react to growing season conditions and how yeast will react to its fermentation environment, but I will never know everything. I am constantly learning and knowledge in the industry is always growing."
Typical pay:
After a 2011 survey, Winebusiness.com reported the average annual salary for winemakers was $95,263.
Rewards:
"Being able to share a place on Earth through a bottle of wine with other people. Fruit takes on subtle nuances from the vineyard site, which translate to the wine. My job is to find those nuances and bring them out to showcase in the final product."