Winter Wonderland in the Tropics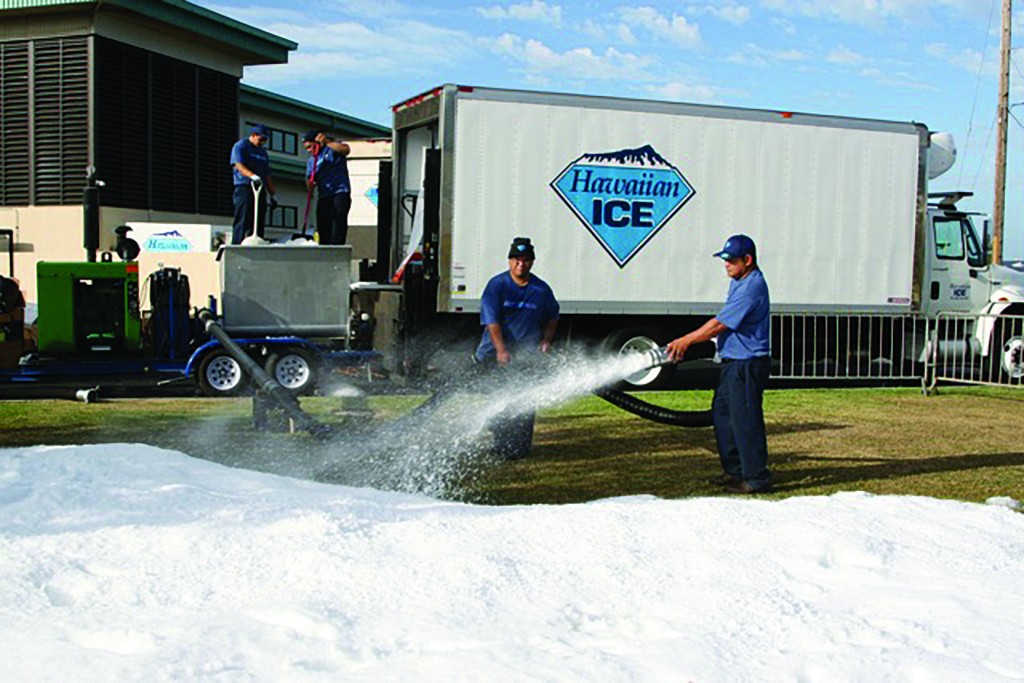 Mainlanders who miss cold winters and locals who dream of a white Christmas are lucky to have a place on Oahu where mittens, scarves and snow jackets are appropriate. The Ice Palace, the only ice rink in Hawaii since 1982, offers year-round public skating, plus figure-skating and hockey classes, hockey leagues, private rink rentals for parties and a themed show for the holidays.
Christmas is an especially bustling time. Corporate holiday parties are often booked a year in advance and extended holiday hours mean more time for public skating. Starting in the first week of December, the arena is decked with icicle lights, an inflatable snow globe, Christmas trees and giant wreaths.
The theme for this year's skate-school performance is "Greetings from New York," says school director Kahiapo Talavera. "We're treating it as three girls traveling to New York as tourists and going through the different tour sights, from Rockefeller Center to seeing a Broadway show."
She says the show will feature a total of 40 soloists – 20 different soloists on two separate nights – on Dec. 10 and 11 at 6:30 p.m. Tickets are $12 for adults and $9.50 for children.