World-Class designs from acme studio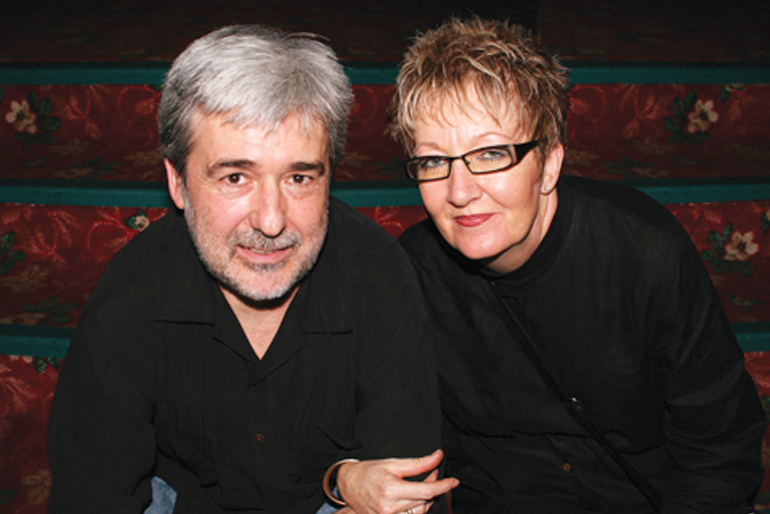 If you are a connoisseur of unique and well-designed pens, you've probably heard of ACME Studio. But you may not know that the company's factory and headquarters have been on Maui since 1988.
ACME Studio was founded in 1985 in Los Angeles by the husband and wife team of Adrian Olabuenaga and Lesley Bailey. Influenced by their fathers – Olabuenaga's was an architect and Bailey's an artist – they started out designing jewelry using high-quality designs from artists and architects.
However, over time, they focused on writing instruments and small accessories like business card holders, cufflinks, key rings, watches and more.
"No one was doing pens with our approach of working with world-class architects, designers and artists, or our printing technique of applying the designs onto the pens," Olabuenaga says. "Since then, we've had a profound effect on the pen business and almost every other pen brand has tried to do what we do."
The cost of running a business in Hawaii wasn't a factor in their decision to move here. "It was about quality of life," Olabuenaga says. "We could have stayed in L.A. or moved to New York and the company would probably be a lot bigger. But we decided that sitting in traffic was not for us, and now we take a golf cart ride from the house to the office every morning."
"I was once asked, 'Why Maui?' " says Bailey. "My answer was, 'Why not?' Our business is international and we travel the world, but we get to come home to Maui."
It is important for them to be environmentally friendly and have a low impact on the island. "We recycle everything known to man. All our packaging is recycled," Bailey says. "We were green before there was such a phrase," adds Olabuenaga.
In fact, at its factory in Kula, ACME manufactures the Eco-Pen, a disposable pen made entirely from biodegradable material. "We saw the potential after doing some research and found out that a few billion empty plastic pens end up in landfills that will remain there for 10,000 years," Olabuenaga says.
One of their best customers is Paradise Pen Co., which sells ACME's pens in malls throughout the U.S. and on its website, says the owner, Jim Paradise. "As with many categories that cater mainly to men, we have found that our stores can become overrun with black pens and gifts. It is refreshing to have a manufacturer like ACME that can break from the mold and offer customers colorful pieces of art combined with terrific functionality," Paradise says.
One recent project was a pen collection paying homage to the Beatles. Upcoming projects include a commemorative moon-landing pen created with astronaut Buzz Aldrin and a deal with musician Sting for a project benefiting his Rainforest Foundation.