One Size Does Not Fit All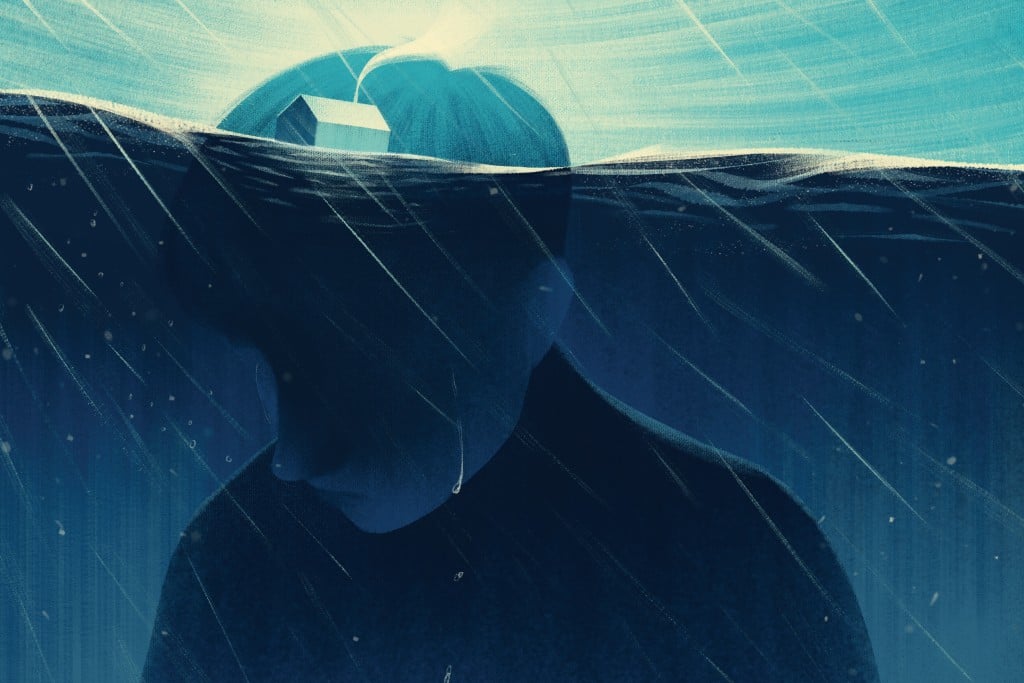 It doesn't look like a homeless shelter – and that's the point.
Cheery paint and graphic shapes tie together the 22 bed areas, creating a hip, treehouse feel. Bathrooms are private and gender neutral, a recognition of the fact that 40 percent of homeless youth are LGBT and identity can be a thorny subject. Welcome to Y2Y, a new Boston shelter designed for 18- to 24-year-olds.
"A lot of young people don't feel safe being in homeless shelters with the rest of the homeless population," says one of the shelter's cofounders, Sam Greenberg.
There are unique challenges in addition to the LGBT issue. A quarter of homeless youth come from the foster care system. Some suffer mental illness, which often manifests at this age. While most homeless adults have had experience paying bills, cooking and holding a job before a downward spiral, homeless youth often lack the most basic tools for independence.
"They are at the bottom of the totem pole in a homeless shelter," says Greenberg. "They will resort to sleeping at a bus shelter instead."
And they're wary. "They've been abandoned, neglected and tossed aside, or have chosen to leave a harsh environment," says Arash Ghafoori, executive director at Nevada Partnership for Homeless Youth in Las Vegas.
"They are in survival mode and don't know where to turn for help. They have a narrow outlook on how the world works and are susceptible to making bad choices to survive."
At least 700 to 800 youth in Hawaii are runaways or unaccompanied, says Judith Clark, executive director at the Hawaii Youth Services Network. Would investing in age-specific shelters like Y2Y make sense?
"In a perfect world, that would be nice," says Bill Hummel, a licensed social worker who teaches at Hawaii Pacific University's School of Social Work and serves as program director for the Lighthouse Emergency Homeless Shelter in Waipahu. "Most folks have a misperception about homelessness. They acknowledge there are multiple drivers for homelessness but turn around and offer one solution, which makes no sense. If you focus on a smaller population, say, ages 18 to 25, you will find more commonality than if you focus on ages 18 to 96. But I think it would draw on funds that could be better utilized across the board."
Clark says homeless youth on Oahu cluster in Waikiki. "They aren't conspicuous; there are opportunities for meeting their survival needs, with restaurants dumping food into trash cans. They can make money handing out leaflets or stealing wallets from under beach blankets." In more rural areas such as Hawaii Island, it's difficult to assess how many youth are homeless. "We drove over the lava and down to a campsite to find three teenagers. We don't have the budget to go through the bushes."
She hopes the Legislature will fund street outreach. "The sooner we reach them, the more successful we are in getting them off the street. There's been so much more attention on the chronically homeless, who are more conspicuous than a 16-year-old walking down Kalakaua."
It's Not Easy
Serving unaccompanied youth is difficult – if you don't have legal guardians, you can't provide legal services. This varies by state but legally you might have 72 hours to help, but you can't provide longer-term services. Nevada got around this by passing The Right to Shelter Law, which allows unaccompanied youth ages 12 and up to safely access services.
Then there's the age of shelter admission. Due to Hawaii's state licensing laws, "Adults can't be housed in the same place as unaccompanied youth, so a runaway 17-year-old can't go to a shelter with adults, or even be in a shelter where there are 18-year-olds," says Clark. "Young adults, those 18 to 24, can be admitted to regular shelters but there is a strong feeling among service providers that they aren't a good fit in shelters designed for families."
There are a few places to go. Youth Outreach (YO), a joint initiative of Waikiki Health Center and Hale Kipa, has a drop-in center on Keoniana Street in Waikiki with hot meals, showers, lockers, laundry facilities, medical care and case management. Hale Kipa also has independent living programs for young men and women who age out of the foster care system. "We're assisting them with learning to manage their lives," says program coordinator Michelle Kinimaka. "Nobody has bothered to teach them how to manage their money. In foster care, they might not have had a cell phone or gotten a driver's license. We help them meet landlords, know what to ask, apply for financial aid for college, help them enroll in higher education, walk them through registration."
At What Cost?
Nevada Partnership for Homeless Youth has six programs, including a drop-in center with a driving school and cooking classes. Another program pays for a young person to be reunited with a relative anywhere in North America. And it has group homes scattered around, with house parents living next door to help the teenagers. It all sounds insanely expensive, right?
No, says Ghafoori, who insists the efforts are a good value: Its core program serves 435 homeless youth, and its outreach efforts reach thousands more living on the streets or at risk, yet "Our operating budget is $1.5 million a year."
"This is good, solid business practice," he says. "To have a youth in the juvie system is $75,000 plus, with court time, bailiff time, etc. Good foster care is $25,000 a year. Transitional housing is only $12,000 to $15,000 a year. According to our study, every $1 invested in our programs saves the community here $14 … If we don't spend the money now, the adult homeless rates will only increase."