Yogurt Wars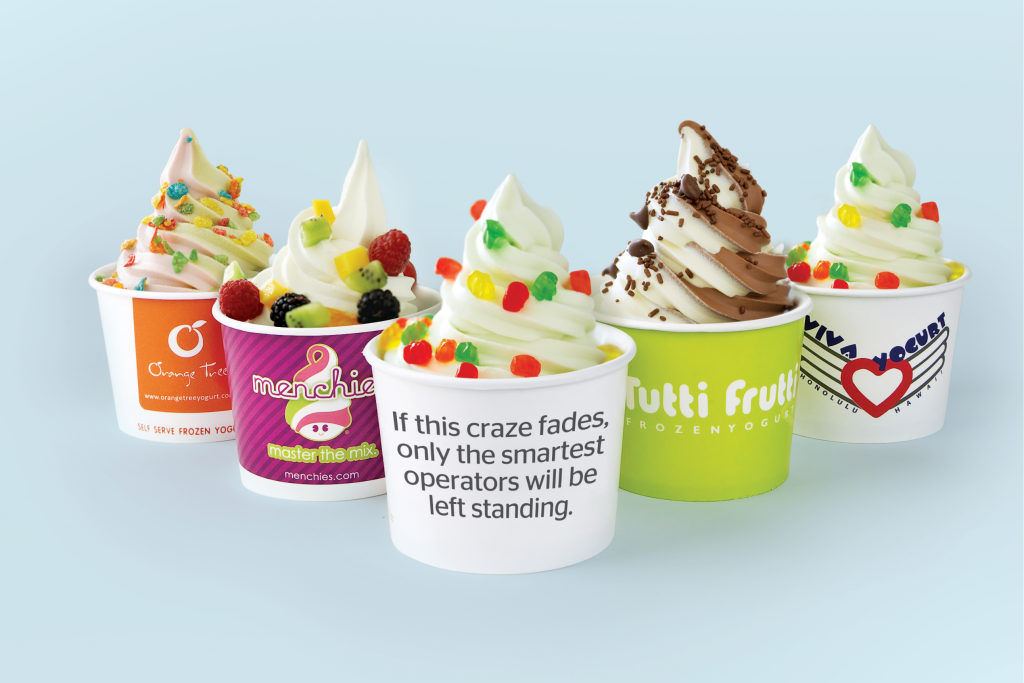 When Yogurtland on University Avenue opened in June 2008, co-owner Charlin Johnston didn't know what to expect. She contemplated waiting until the weekend but took a chance and opened on a Wednesday. In the first eight hours, 500 customers came through the doors – with absolutely no marketing or publicity.
"We cranked for over six months and the numbers just kept climbing once more people found out that we were open," she says. "Some people came in every day for weeks from all different parts of the island."
Yogurtland started a cultural phenomenon. Since then, dozens of similar franchise outlets have popped up across Oahu, some within the same block. Hawaii loves a craze – remember pogs, Beard Papa's and even the previous frozen yogurt fad – and then, almost as quickly, we move on to something else.
You don't have to be a business expert to know that over-saturation means there will be casualties in the yogurt war. "I think we'll see a lot of these yogurt businesses shrinking or closing up altogether within the next year or two and there will be a clear winner once the novelty wears off," says real estate consultant Stephany Sofos.
"Historically, retail concepts normally last five to seven years, although Starbucks and Jamba Juice have bucked the trend," Sofos says. "It's hard to tell what will happen. I guess we're just going to have to sit back, keep eating yogurt and see if we get sick of it."
Experts say survival will be determined by three main factors: location, superior taste and a little Business 101.
Yogurt mania
The modern fro-yo craze started in South Korea in 2002 with a company calledRed Mango. Shortly after, Pinkberry became the first new-wave frozen-yogurt company to break into the U.S. market, prompting an almost overnight frenzy in Los Angeles and earning the nickname "Crackberry" because many found its taste addictive. Both operations were simple – just a couple of flavors and a handful of toppings.
Next came Yogurtland, which rolled out a self-serve model with more than a dozen flavors and numerous toppings ranging from fresh fruit to mochi and Oreos. Customers create their own treat and pay by the ounce, a model now also used by Tutti Frutti, Menchie's, Orange Tree, Yogurt Mama and Tropic Rush. Of the local companies, only Red Mango and Yogen Fruz, which started in Canada more than 20 years ago, are not self-serve. Yogen Fruz starts with two base flavors – chocolate and vanilla – and blends them on the spot with flash-frozen fruit to create unique flavors.
Johnston says with so many options, it all comes down to taste. "For the most part, all the stores look similar, they have similar colors and atmosphere, and offer similar toppings, but I think you can really taste the difference in the quality of the yogurt," she says.
Most of the frozen yogurt sold in Hawaii is manufactured by a company in Oregon called YoCream International. "At Yogurtland, we have our own proprietary product and we're pretty much the only ones that make our own yogurt and I think that's what makes our flavors just a cut above the rest," Johnston says.
Yogurt Mama in Kailua also blends some of its own unique flavors, such as Acai Blackberry Tart. "We might be the only one in town that is not a franchise," says owner Terry Lock. She liked yogurt so much that her kids began calling her "Yogurt Mama" and the name stuck when she opened her store last February. "We consider it an advantage that we're not a franchise because we have much more flexibility to serve our customers and change up our menu. The other guys can't really do that as easily."
Cheap to eat, expensive to make
This isn't the first time the yogurt craze has hit Hawaii. In the '80s and '90s, Penguin's, Yammy Yogurt and TCBY were popular, but they were like soft-serve ice cream and not as tart as today's offerings. "The biggest difference is they weren't self-serve," Sofos says. "Yogurt today is what I call entertainment eating. You build your own creation, so it's a whole experience for the entire family."
Johnston says today's concept gives the customer control. "We've also made it affordable. For about $4, it can be breakfast, lunch, dinner, a snack or dessert," she says. But the self-serve machines aren't cheap. At about $16,000 each, businesses have to sell a lot of yogurt to turn a profit. Most operations have four to six machines that can each dole out two flavors and a combination swirl.
Tina Marie Pinlac, owner of Yogen Fruz on Fort Street Mall, is optimistic that this yogurt revival has legs because, she says, consumers today are looking for healthier options. "All of our yogurts contain probiotics, which is a microorganism that helps with digestion and immunity," Pinlac says. "It's naturally occurring in yogurt, but the bacteria will die off in the freezing process, so we put it back into the yogurt after it's frozen for those added health benefits." While many of the franchises also offer low-fat, no-fat, gluten-free and even lactose-free yogurt, it's easy to turn this lower-calorie treat into a diabetic nightmare by piling on the toppings.
Chenoa Farnsworth, principal of Farnsworth Consulting, says entrepreneurs looking to join the fro-yo craze need to be cautious. "Trend businesses like this always scare me because there's a significant amount of cost just to start up a company," she says. "To recoup your cost, it usually takes several years before you break even. If you're relying on a trendy type of product, it'll be very tough."
'Start looking for a buyer'
Sofos says it can cost anywhere from $50,000 to $150,000-plus to open a small, 500-square-foot store. Businesses typically pay a $25,000 to $30,000 franchise fee and 8 percent to 12 percent in royalties on overall sales.
"If I were the owner of any of those shops, I would really build it up and then start looking for a buyer almost immediately before sales drop off," Farnsworth says. Just as it did in the '80s and '90s, she says, frozen yogurt will likely lose steam. "I think they will all have trouble down the road sustaining their businesses."
Finding premium retail space, permitting and the high cost of doing business in Hawaii are huge challenges for these – and most other – businesses.
"Everything here is about 40 percent higher than on the Mainland, so your sales have to be about 40 percent higher," Sofos says. "And yogurt is not a high-ticket item. In order for it to work, you have to be in a high-traffic area."
Ultimately, Sofos says, location will define who survives. "If you have a good location, people will come and try it. But if the quality and service aren't there, they won't come back. With so many places to choose from, you really have to be on top of your game if you want the business."
Kelly Hiraki and Erica Miyabara, owners of Menchie's, which opened in November 2008, were ecstatic to score a prime spot in Ward Warehouse, which was formerly Executive Chef. The storefront is visible from Auahi Street and benefits from the Ward movie theater traffic. "One of our customers loves the yogurt so much that he brings his tour groups here a couple of times a week," Hiraki says.
The jury is still out on whether Yogurtland on University and Metcalf streets in Manoa can break the curse that's plagued every retailer there for decades. "In the past, that corner has kind of been like the kiss of death location, but I actually think it's perfect for yogurt," Farnsworth says, citing the proximity to the University of Hawaii and its lab school, Punahou School and Mid-Pacific Institute. Yogurtland's Johnston sees the same potential, although the local banks weren't convinced. "They wouldn't give us a loan because no business ever made money here," she says. Instead, she pooled family money, bought out Volcano Joe's, the previous owner, and invested $400,000 into the buildout. Hiraki and Miyabara also relied on private investors, including Hiraki's father, for financing.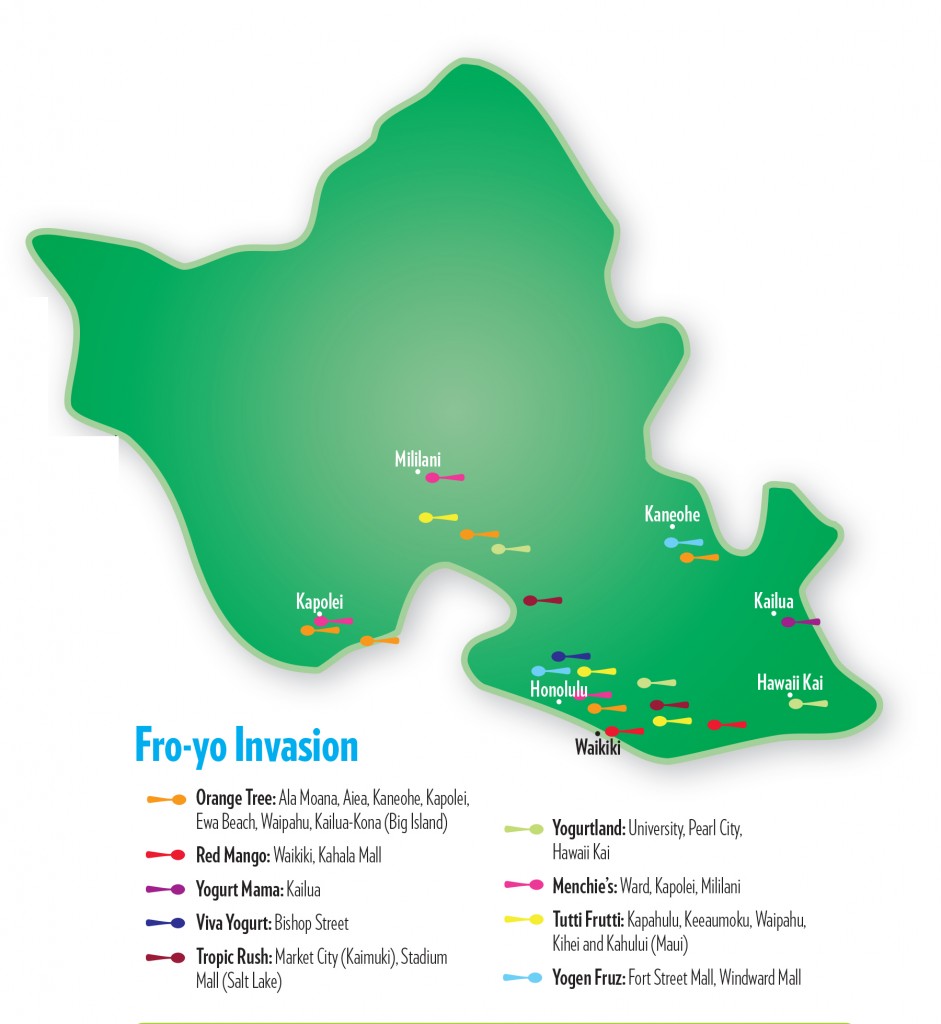 Location, Location, Location
Farnsworth suspects local fro-yo pioneers, such as Yogurtland and Menchie's, will have an advantage over the latecomers because they secured the best locations and built brand loyalty.
"It's a total land-grab issue. Is there room for one more Starbucks? Well, there is if it's put in the right location," Farnsworth says. "The folks that can negotiate a good lease and figure out their cash-flow issues will be the ones who will still be here tomorrow."
Yogurtland's Johnston says the yogurt concept cannot exist on its own. "For example, we opened up next to Costco in Hawaii Kai because we know that we can't carry ourselves. In Pearl City, we have IHOP, Times Supermarket and Stuart Anderson's in that same complex. I felt those were real strong tenants. But you have to think that if you go into super high-traffic areas, then rent becomes a problem. In Hawaii, a lot of the small businesses close because of the high rents and the shipping."
Yogen Fruz's Pinlac hopes the company's international popularity will bring it credibility in Hawaii. "We have 1,300 locations worldwide, so I think our real advantage is that brand image," she says. Yogen Fruz recently opened in the renovated food court at Windward Mall, which it hopes will attract the family business that its Fort Street location lacks. Pinlac would also like to open stores in Ala Moana Center and Waikiki.
Farnsworth says that in this race for space, inexperienced entrepreneurs often commit a costly mistake: "They overexpand," she says. When selling low-ticket items like yogurt, volume is key. "It's about economies of scale. Generally speaking, the more locations you have, the more profitable you can become, but that isn't always the case if you expand too quickly and don't properly manage your cash flow," Farnsworth says. In other words, apply the skills learned in Business 101.
Most of the yogurt franchises in Hawaii are looking to expand this year, with the exception of Yogurt Mama. "We like being a single, family-run business in this little Kailua community," Lock says.
Sofos says companies often sacrifice quality when they grow too fast. "Personally, I think that frozen yogurt can have a long, healthy retail life if the quality is maintained," she says.
Where the execs get their fix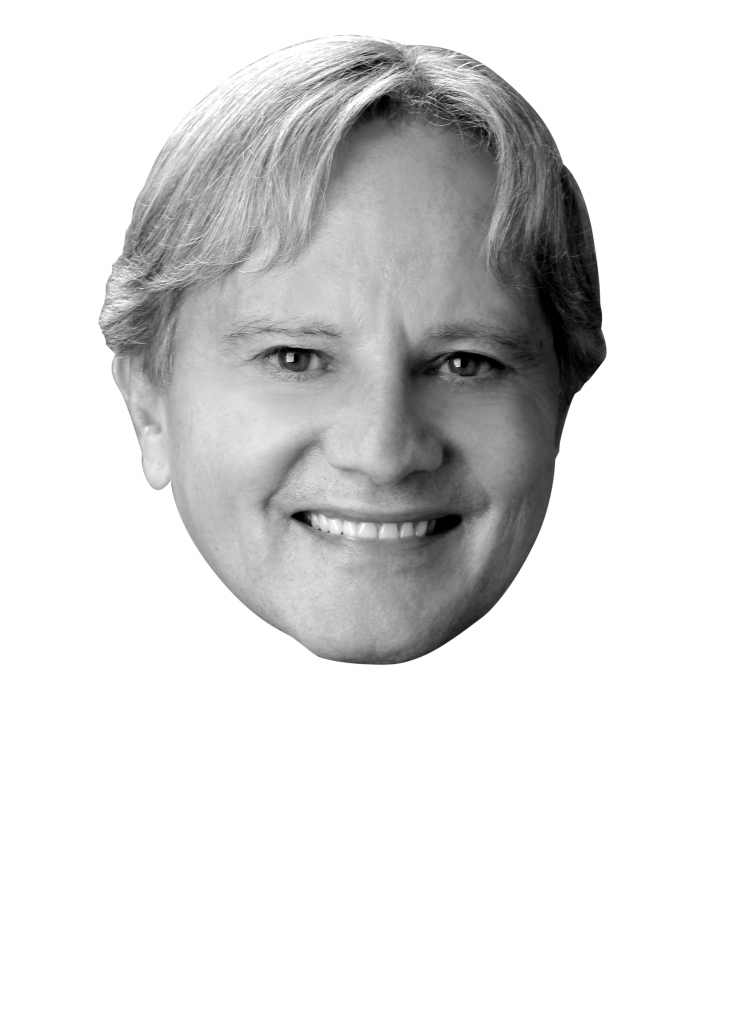 David McNeil, principal, McNeil Wilson Communications
Where: Yogurtland or Red Mango
Flavors: Vanilla, mango, plain, pumpkin spice
Toppings: "I'm a purist, no toppings."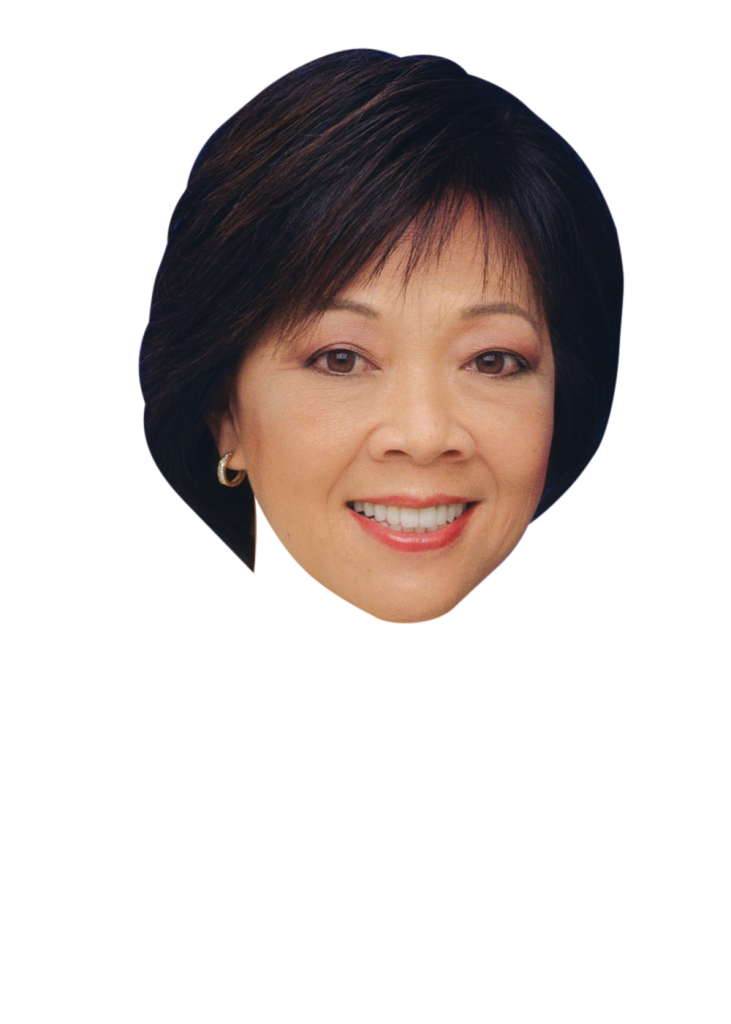 Meredith Ching, director of communications, Alexander & Baldwin
Where: Menchie's
Flavors: Original tart and lychee tart
Toppings: Mochi balls, blueberries and almonds. "Boring, huh?"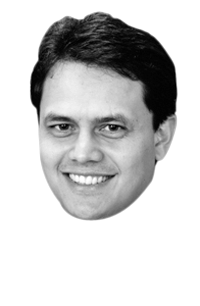 Eric Yeaman, president/CEO, Hawaiian Telcom
Where: Yogurtland
Flavors: Coconut, vanilla
Toppings: Mochi balls and dark-chocolate chips. "I'm a huge frozen-yogurt fan."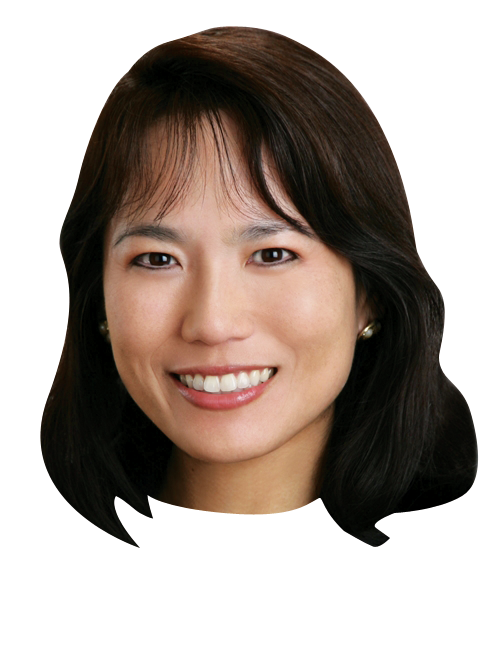 Gwen Yamamoto Lau, president, Hawaii Community Reinvestment Corp.
Where: Yogurtland
Flavors: Vanilla, coffee, cookies and cream
Toppings: Nuts and granola. I'm getting ono for this now!
Aloha 'oe, ice cream?
"More and more people are getting away from eating ice cream and are choosing frozen yogurt as a healthier alternative," says Tina Marie Pinlac, owner of Yogen Fruz in Hawaii.
Last year, Yogurtland took over the former Baskin Robbins site in Waimalu Shopping Center. Owner Charlin Johnston says, "If I wanted to open more stores, I'd look for where the ice cream shops are, because the ice cream industry – the Dairy Queens, Baskin Robbins, Cold Stones – is dying."
Jean Ewart, who owns the Ward Center Cold Stone Creamery, says sales have been down between 5 percent and 8 percent since Menchie's opened down the street. However, she hasn't determined if that's due to the poor economy or Menchie's. Either way, Ewart isn't too worried. "Sure, it was a concern when Menchie's opened, but look at Ben & Jerry's. They opened up down the street from us, too, and they came and went."
Keith Robbins, owner of Bubbies Ice Cream, says the nearby Yogurtland hasn't hurt sales at his University location. "There are a lot of people who just prefer good, old-fashioned ice cream over yogurt.
"In my opinion, all the frozen-yogurt shops can't survive," Robbins says. "They will eventually kill themselves off and we'll be left with one or two." He says history has shown that people eventually go back to basics: "They want a good hamburger, a good pizza and good ice cream. Those things never go out of style."