Young and Green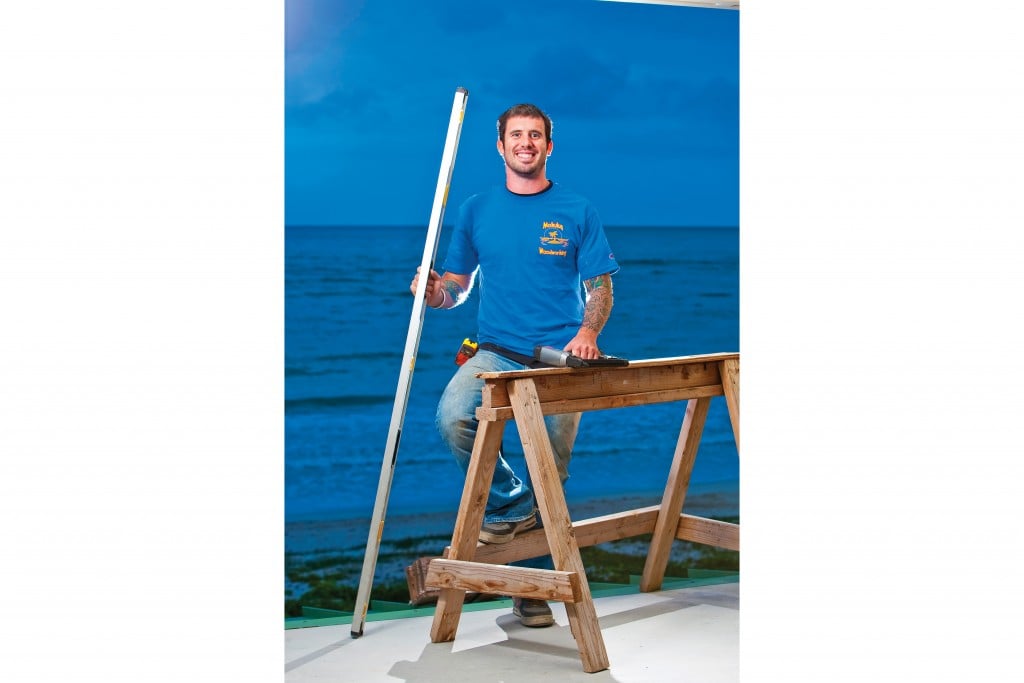 Michael Fairall doesn't go to great lengths to advertise the "green" side of Mokulua Woodworking, his Kailua-based construction company.
Never mind the sometimes surreptitious adherence to LEED standards, like low-flow plumbing ("Basically, we bring that approach to anything that we control"). Pay no attention to the international search for sustainable building materials ("I'm naturally a research kind of guy"). And ignore the astonishingly complicated process of becoming the first Hawaii contractor certified by the Forestry Stewardship Council ("I saw on the U.S. Green Building Council's Web site that by 2020 there will be more certified material than noncertified material"). For Fairall, green is a given. The trick, he says, is to do all that and still keep costs reasonable and maintain a high level of craftsmanship.
"I tell clients we're an environmentally conscious company," he says. "That's it."
That strategy seems to work. Fairall was named the Small Business Administration's young entrepreneur of the year for both Hawaii and the U.S. Western Region, an award for businesspeople under 30. While many other Hawaii contractors are cutting back and laying off employees, Mokulua Woodworking continues to grow.
"I basically started Mokulua Woodworking with small remodels," Fairall says, though many of those were high-profile jobs like Michelle Pfeiffer's former home in Lanikai. Fairall's high-quality cabinet and trim work created a lot of word-of-mouth publicity, among clients and among architects and others in the building community. "It grew in a matter of three years into a pretty big company," he says. And it's still growing. "In December, in the worst month of our economic history, we decided to spend $100,000 to open a cabinetry shop."
Fairall's devotion to sustainability is not lost on his clients. "Once we sit down and talk with them," he says, "it almost becomes an obsession with them, too."
Mokulua Woodworking
263-9663
mokuluawoodworking.com