10 Steps to a More Productive Work Schedule in 2021
Just like everyone else, the Hub Coworking Hawai'i community is ready for a restart in 2021.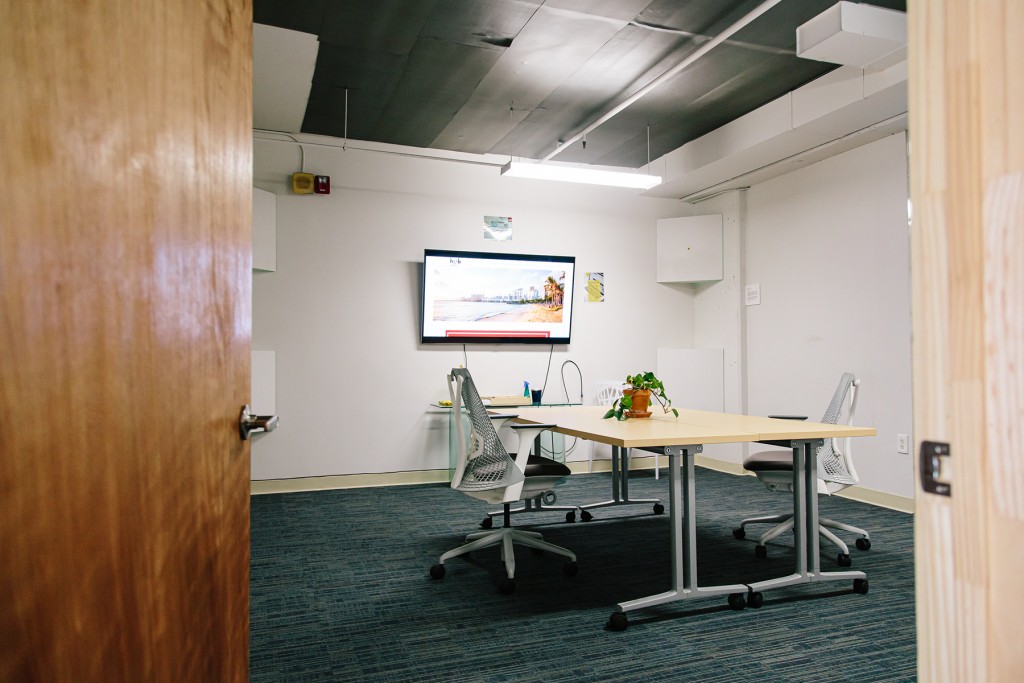 So, we have come up with this list to help you ease into work after the holiday break, and reach your new year's goals. As people have come to know, the Hub is more than just a coworking space; it's an office, a break room, a network, an art gallery and most importantly, it's a community resource designed for people to do well and do good in Hawai'i.
That being said, here are 10 ways that the Hub can help you work smarter, not harder in the new year:
Distance makes the heart grow fonder Before you click away, just hear us out. We know that some of you miss the morning commute, not working at your kitchen counter, and having a separation between work and home (see Mashable's take on missing the office). Our doors are open for you to come in and get work done Monday through Friday 9:00 A.M. to 5:00 P.M. Our space is over 18,000 square feet in size, with two floors of office and desk spaces that have been rearranged to allow for proper physical distancing. We also have a sanitization team from Work Now Hawai'i that comes in to disinfect the space 2 times a day.

Take advantage of networking opportunitiesThe Hub is a community of working individuals that want to make an impact on their community in some form. It could be at the core of their business model or simply a personal desire, but regardless, the Hub and it's members make up a tight knit group of people that collaborate, fill in gaps, and work together to find solutions. This is an opportunity for you to satisfy your need of working with like-minded individuals, feel a sense of workplace normalcy and have those small talk conversations that you can only get from being in an office setting (see the Atlantic's take on working from home).

Networking here looks like meeting each other in the community kitchen, sitting at adjacent work desks or even via an introduction by the Hub's management team. Even when you aren't physically in the space, you are able to make connections to grow your circle. We have recently been connecting our members to each other via Mighty Networks- a no algorithm, consolidated ecosystem of community engagement so that members have a place to connect, share updates, and join interest groups. Our diverse membership includes people from various industries such as tech, social services, architecture, wellness, sustainable practices, filmmaking and more!

Gift your team a passIf you work for a larger company or collaborate with a team you and your coworkers can work together again at the Hub. We have recently added a Team Plan to our membership options and have meeting rooms for groups of five people or less, in order to accommodate businesses that can only allow a portion of their staff to be in office. The Team Plan (applicable for up to 10 team members) is $395 per month and includes:

25 Day Passes per month
M-F, 9am-5pm access
$15 per day for additional days
$100 per month of meeting room credit for the team

The Hub has also lowered the pricing of memberships to align with the City and County of Honolulu Reopening Plan's tier system. The largest meeting room in the space (960 square feet) will have a limit of 5 people until we enter tier 3 and then have a limit of 10 people. The price is currently $36 per hour for Unlimited members and $60 per hour for non members. Equipped with a projector, speakers, and whiteboards this room is perfect for meetings, filming online workshops and hosting trainings or professional development.

Visit our website to view our other meeting room types and reserve one today. On our website you can also reserve the newest addition to the space; the Sound Box meeting room. This allows members to have two person meetings, hop on video conferences and record podcasts with professional microphones for just $15 per hr.

Get lasered focusedPart of the Hub's mission is to take care of the behind the scenes details so that you can focus on your work. Regardless of membership type, all members have access to the Hub's reliable Wi-Fi, printers, private phone booths, meeting rooms, and a podcast studio. Work with no distractions, and have tools such as office supplies, white boards, projectors, and even microphones on hand, so that you are prepared for any project that comes your way.

Surround yourself with art and creativityWe've designed the Hub to be a space that is functional and fun. Bright blue floors meet robot illustrations on the walls, cherry red phone booths, designated work desks and seemingly corporate office doors. If you're wanting to spark some creativity, changing your work environment is said to do the trick. The hub is set up in a way that is conducive to being creative and comfortable, with desks that raise to the correct height, rooms with doors that shut out noise and areas for you to recharge and switch your brain into work mode. Each main area of the Hub has been designed by local artists…injecting shapes, stories and color into your work environment. Take a gallery walk and look at the framed art pieces by the latest artist to display their work on the walls.

Make it convenient for youWe are located on Queen St. in Kaka'ako with parking included for members and their guests as an add on. We are across the street from Whole Foods, about one block away from South Shore Market and local eateries, two blocks from Ward Village and three blocks away from Ala Moana Beach Park. We are accessible by car, bus, bike (see Biki Bike Station across the street) and foot for your convenience, but also for the convenience of any clients you might need to host.

Reward yourself with a breakAs a reward for submitting a project by it's deadline, surviving back-to-back meetings, or even just to take a stretch break, the Hub has amenities in place to help you wind down. Surfboard racks (with a surfboard to borrow) are available on-site for you to run down the road to Ala Moana Beach Park, communal showers are open for use if you go on a run, bike or swim before coming in to work or during a quick lunch hour session.

A ping pong table is set up in the workshop room Monday through Friday from 12:00 P.M. to 1:00 P.M. and after 5:00 P.M., so long as the room isn't booked and lastly we also have a bike loan program that allows you to get out for a breather if need be. On top of that we also supply our members with complimentary coffee and tea, and beer on tap for purchase in our community kitchen if you're not looking for such an active break.

Pay wiselyDid you dive deep into a passion project during 2020 that's expanding in the New Year? Want a consistent place outside of your home that functions as an office? The Hub's memberships are month-to-month, and start as low as $15 per day. There are several membership plans designed to fit your needs and your budget so that you are able to get to work without the stress of fees that come with renting a traditional office space.

Take tasks off of your to do listThrough our Virtual Office plans, you can list the Hub as your business address, and the host team can notify you when you receive mail, and sort it for you so that you can focus on other to-do list items. In the Virtual Office Plus membership plan, we offer this service plus weekly mail forwarding and a local phone number with call forwarding services included.

Any hours, all hours or just for an hourAs an Unlimited Member, you have full access to the Hub's space 24/7, even when the space is closed for holidays. In other words, we are open for all the early birds and night owls. We allow our members to come in as they please, and cancel or pause their membership at any time. All of our membership plans were made with the intent that people could use the space as they saw fit, that way the Hub continues to be a resource for you and your work no matter when the need arises.

The Hub aims to provide a space for people to do what they love without having to worry about distractions like cost or space availability. Anyone from a freelancer to a large corporation can take advantage of a coworking space to make sure that they work in a functional environment that works for them. To learn more about how the Hub can help your company or small business, its COVID19 disinfection policies, and more please visit www.HubCoworkingHi.com or stop by for a complimentary tour of the space M-F 9:00 a.m. to 5:00 p.m. Your first day is always free!
---
Hub Coworking HI: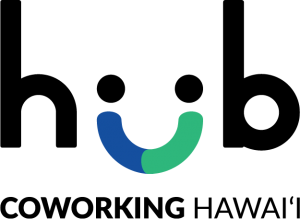 Started by George Yarbrough and Nam Vu, "The Hub" as it is more commonly known serves as a multipurpose space for coworking, events, meetings, studying, idea smithing, and more. The idea is to give Hawaii's community a non-traditional place to work, share ideas, and grow exponentially. With all of its components and community aligned mission, the Hub forms a diverse and collaborative space that spikes productivity while providing members with a network of other motivated individuals. The Hub is home to a range of companies from startups to national corporations. Membership and daily pass information can be found at www.HubCoworkingHi.com.
For more information on how you can join the Hub community, please visit HubCoworkingHI.com or follow them on Instagram and Facebook @HubCoworkingHi.