CEOs and COVID-19:
10 Steps to Take Now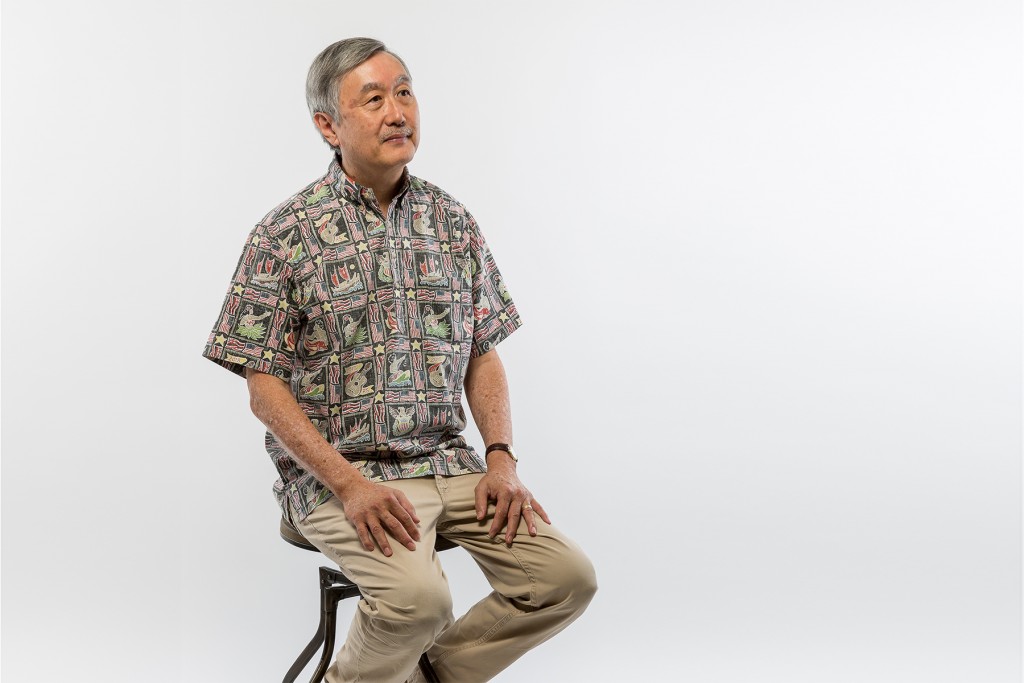 The COVID-19 pandemic and looming recession present unprecedented challenges for all businesses. Here is what Hawai'i CEOs should do immediately to ensure their firms' survival:
1. No. 1 Priority is Your Employees
Direct your managers to communicate HR-approved health and safety guidelines to all employees and recommend links to trusted websites, such as the state Department of Health, Centers for Disease Control and Prevention and World Health Organization. Do not allow employees to post third-party sites – "fake news" is causing confusion and unhealthy practices. Use as many communications tools as possible – including video, conference calls and emails – to tell employees that your No. 1 priority is their health and safety. Personally respond to any employee concerns if possible.
2. Launch a COVID-19 Team
As the COVID-19 team leader, select representatives from HR, finance, legal, sales, IT and other key departments. The team should identify challenges facing:
Employees, including permanent, part-time, on-site and off-site.
Finances
Supply Chain, such as deliveries of raw materials, products and
Scenario and contingency planning
Sales
These five groups – experience with Agile and Scrum project development software is a plus – provide input to the entire team, so scenarios and contingency plans are updated daily. Team meetings are called when a health or financial "trigger" disrupts a scenario.
3. Don't Struggle Through Decision-making Alone
Embed a board director in your ongoing communications for trusted guidance and hire a multidisciplinary strategy consultant.
Monitor similar firms in your industry and compare their operations and yours, such work at-home guidelines and cost-cutting measures. If you belong to a trade association such as the Hawaii Lodging and Tourism Association, contact it to see what other firms are doing.
4. Don't Let One Crisis Cause Another
Work at-home employees increase IT dangers, such as malware, viruses and server files hijacking. Ensure your staff update the operating systems on company laptops – and have your IT Department check your staff's home computers. Use anti-hacking software and always use virtual private network (VPN) access to the company server, not the home or neighborhood coffee shop WiFi network. If you haven't heard about VPN or malware, find an expert – call your trade association or your Chamber of Commerce contact for IT shop referrals. One server hack and you lose a decade's worth of financial and product sales data.
5. Follow the Money to Survive 
Calculate how much liquidity(cash) is needed to "run" the firm, and project cash outflows from aaccounts/payable and inflows from accounts/receivables for profit and loss optimization. List bank loan payments. (Is your CFO on speed-dial with your loan officer's boss?) Know your exact bank credit lines. Lead your team planning for cost saving options such as furloughs, reducing employee hours and closing locations.
If you have a office/retail/warehouse commercial property lease, consider negotiating new terms with your landlord to reduce rent payments, but be prepared for a longer lease or other concessions. You can talk to your neighbor CEO in the same building or next-door, and explore if you can sub-let part of your current office or warehouse space. Your neighbor may be experiencing a uptake in business.
Huddle with your CFO and real estate agent to review all company-owned real estate.  If there are income-producing properties or land that can be sold for cash to investors, develop contingency sales plans, and direct your real estate agent to draft office/retail/warehouse digital sale brochures – just in case. Increase the commission rate in your listing agreement if a transaction closes by a certain date – there shall be dozens of commercial properties hitting the market simultaneously, so you must incentivize your real estate adviser.
If you are in an owner-occupant building and leaving your location will damage your brand (like an iconic retail spot that your grandfather bought five decades ago), direct your agent to find an investor who will allow for you to sell the property for cash now and do a long-term lease-back for your firm to continue there.
Review "clean" financial records to present to a "savior" for stock sales or financing.  Talk to your bank VP and trusted legal adviser if there are any competitors in your business sector who wants to do a merger or acquisition. Ask your CPA what are the key documents that will close a sale or merger, and assemble the documents in an off-limits "war room."
6. Clarify and Stabilize Your Supply Chain
Ask your suppliers where exactly you are in their delivery priority list and input this information in your contingency plans. Call competitors to find out if they will sell you the parts you need now. Sell excess inventory with discounts to make warehouse room for urgent parts.
7. Your Customers Wants and Needs have Changed – Shift Accordingly
Video conference or call B2B customers (face-to-face is not appropriate now). You want them to know you are in business and have the right products to serve their needs. You need to know exactly what your customers will buy per week for the next quarter; they may be in financial trouble, so they may ask you to discount your prices or change terms to pay half now and half when they receive their own cash infusion. Ask how you can get your cash and when.
Once you get volume and price of these planned sales, input the numbers into your dashboard to guide decision-making.
You have to discount or stop making products your customers will not buy. Keep your team brutally honest – meaning your team must give you the truth about sales, even if it means shutting down a division with long-term employees.  
Identify areas that need inventory – that is any priority growth areas. Discuss with your team whether to take risks to meet new customer requirements. Don't be afraid to innovate into uncharted growth markets; you may have discovered a huge opportunity no one had imagined. Groupon and Airbnb launched during economic downturns.
If yours is a B2C company, plan for dramatic shifts in post-COVID-19 customer behavior. For instance, you may forced to invest more in e-commerce. And acknowledge that any pre-COVID-19 B2C marketing surveys are worthless.
8. Strive to Retain Core Employees
All business, especially those with idiosyncratic operations and craft-like products, must identify core employees who can re-build your firm post-COVID-19. Incentivize them to stay in their jobs. 
9. Double Down on Community Support
Call your CEO friends: "How can we make a difference in the COVID-19 fight?" Band together for initiatives that support those in need, including kūpuna, the unemployed or homeless, children and Hawai'iʻs health infrastructure.
10. Don't Forget Your Health and Family
If you are stressed, jump in your car and scream; you will feel better. Keep all doctor's visits. Whenever you feel uncertain about a gut-wrenching decision, call your trusted adviser for a second opinion.
Walk with your spouse and reserve a weekly date night with take-out food on your lanai.  Sing the "Frozen" movie theme song at your daughter's birthday party or play one-on-one basketball with your son. Years later you will regret not doing more with your family during the COVID-19 crisis.