20 for the Next 20: Brittany Heyd, Mana Up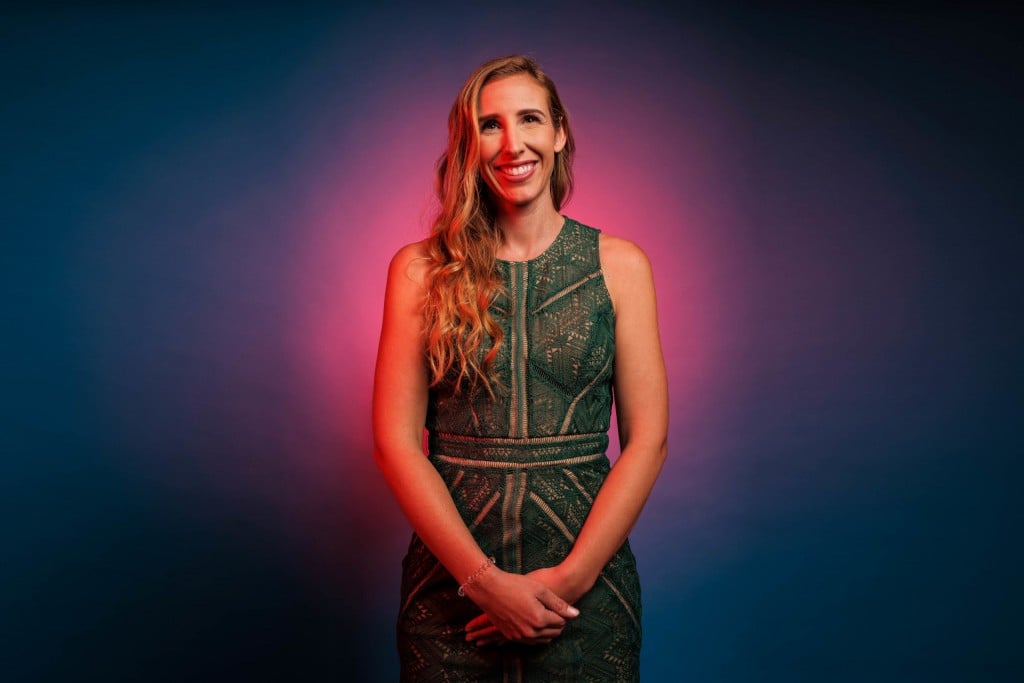 Brittany Heyd
Co-founder, Mana Up
Age 34
In less than four years in Hawai'i, Brittany Heyd has made an indelible mark on the entrepreneurial landscape.
The co-founder and partner with Meli James in the accelerator called Mana Up has helped supercharge four cohorts of Hawai'i startups. She says they have provided 41 companies with mentorship, new connections, venture capital and other support so their products can thrive nationally
and internationally.
"They're growing on an average of 48% annually," says Heyd.
Revenues were $26 million in 2018 for the 31 Hawai'i companies Mana Up had nurtured to that point. Twelve of the Mana Up companies  have already reached $1 million in annual sales.
"Our goal is to create the next 100 Hawai'i product companies with $10 million or more in annual revenues each, to add a billion dollars in revenue to the state of Hawai'i every year. We can have more companies headquartered here, creating higher paying executive level jobs, increased wealth for the founders, and a continuation of that wealth into the community as they invest in other things."
Before coming to Hawai'i, Heyd was a co-founder and managing director of Washington, D.C.-based startup accelerator 1776, now with almost 300 startups globally. She also has a law degree and a master's degree in public policy from Georgetown University, and currently is general counsel at Union, a software company based in Washington, D.C. Earlier, she was an economic policy intern in the Obama White House.
What brought her to Hawai'i in 2016 was her husband, Nick Heyd, a Maui native. They live on Maui and have three children.
Her arrival was important for Hawai'i, says James, her Mana Up partner.
"Because of her knowledge base, and what she's been able to accomplish in D.C. with the global incubator and entrepreneurships and startups, she's able to bring these really big pieces to the table," says James.
"It helps us strive to think bigger. I love the ideas she has and what she has learned in other places around the world to help our companies move to the next level.
"Her mind works in three incredible ways: It's not just an accountant's mind; she's also an attorney, plus she's just an incredible nurturer. She really connects with our companies and understands a lot of their challenges. A combination of those skills makes her incredibly effective."