20 for the Next 20: Doug Johnstone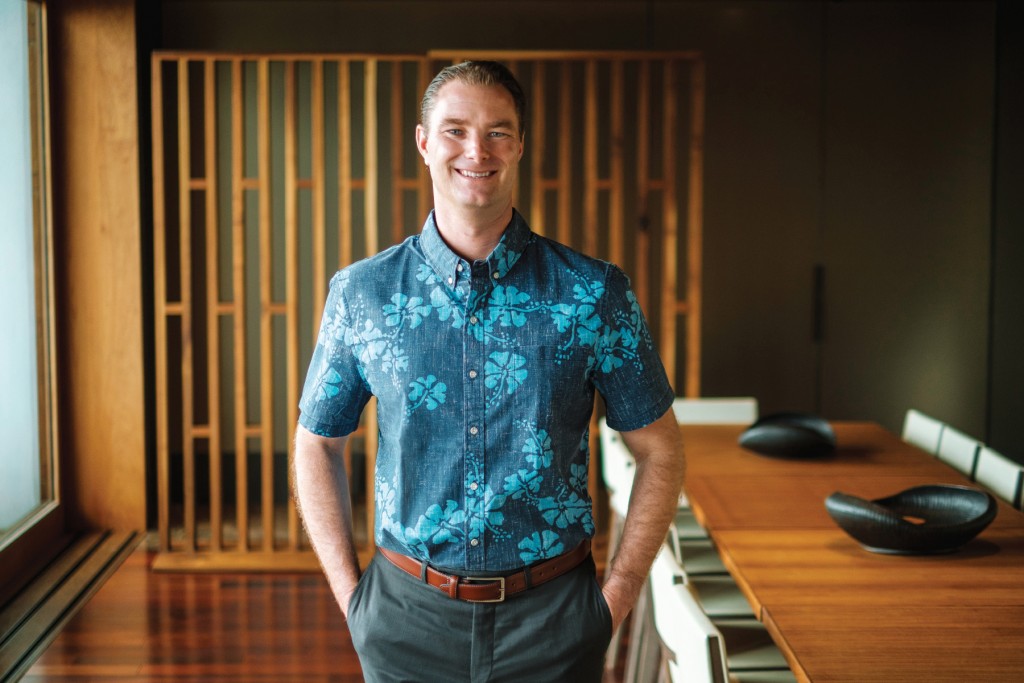 Doug Johnstone
Hawaiʻi President
The Howard Hughes Corp.
Doug Johnstone joined Ward Village before the property had a name. "When I joined, we were starting to get our arms around the development opportunities that it presented," he says.
"And obviously being from here, you know the specialness of not just the commercial properties that are there, but also 60 acres in the middle of Honolulu along the coast and where there's been a lot of smart growth planned for decades, is pretty unparalleled. And the chance to be part of that and start putting together a team to execute on it was the chance of a lifetime."
He has helped transform the 60-acre neighborhood into a vibrant community with new residences, retailers and open spaces. Its fifth tower, 'A'ali'i, is expected to be complete this year with 750 units – 150 units reserved for buyers earning less than 140% of Honolulu's median income. Another tower, Kō'ula, is under construction. Ward Village was the first project in Hawai'i to receive the prestigious Leadership in Energy and Environmental Design (LEED) platinum certification for neighborhood development, he says.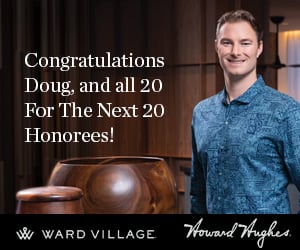 The Punahou grad majored in economics at Stanford University and began his career in California before returning home to help run Kamehameha Schools' commercial real estate portfolio. While there, he worked on projects at Six Eighty Ala Moana, the Kapalama Shopping Center and the Hale'iwa Store Lots.
"A lot of these are taking existing facilities and rethinking how they can be relevant in today's environment," he says. "And I think in the process you end up with some pretty interesting reuses or upgrades to them that not only add useful life but make them a special part of the neighborhood they're in."
Bob Harrison, CEO and chairman of First Hawaiian Bank, has known Johnstone for several years and says he will continue to have a positive impact.
"From a business perspective, he's very focused on providing housing for Hawai'i's community," Harrison says. "And while I think a lot of people mistakenly say, 'Oh that's for people from somewhere else,' really what they're mostly developing is for Hawai'i residents and giving so many Hawai'i residents a place to live. … We need as much housing as we can build, for many years."
Johnstone, Harrison says, is "really one of those people we need to keep an eye on because he's going to do a lot, both in the business and the broader community."
He serves on the boards of the Outrigger Duke Kahanamoku Foundation, USS Missouri Memorial Association and HomeAid Hawaii.