20 for the Next 20: Emi Au, American Savings Bank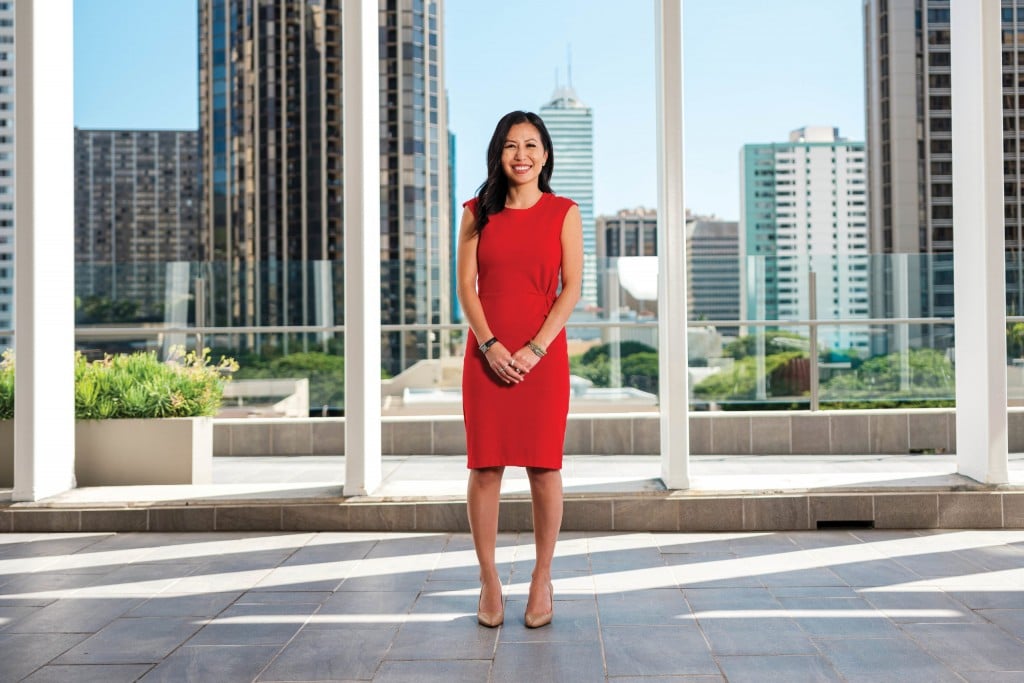 Emi Au

Senior VP,
Director of Financial Planning and Analysis
American Savings Bank
Age 37
Emi Au loves animals and pondered a career as a veterinarian or doctor before choosing accounting while at the University of Southern California.
"Just something about the debits equaling the credits, it was very intuitive for me; it made sense," she says. "And I enjoyed being able to get complex accounting problems and then having to figure out how to balance it and figuring how the journal entries work."
She launched her career at PwC, aka PricewaterhouseCoopers, in Los Angeles before transferring to the Hawai'i office (now Acuity LLP) to be closer to her family in Japan while also not too far from her parents in Los Angeles. Over the years, she has held leadership roles at First Hawaiian Bank, Central Pacific Bank and American Savings Bank, where she currently oversees the operating budget and helps plan strategy. Dane Teruya, executive VP and CFO at ASB, says Au is a prime example of hard work. 
"She's like my right-hand person. … I don't have to do much for her," he says. "She's always running ahead of me. I'm usually catching up to her along the way."
Au participated in the inaugural cohort of the Patsy T. Mink Leadership Alliance, is a graduate of the Pacific Coast Banking School and ASB's Leadership Academy, and is part of Pacific Century Fellows' 17th class.
She also volunteers with the U.S. Japan Council, serves on the YWCA O'ahu board of directors as treasurer and talks to youth about animal care as a volunteer with the Hawaiian Humane Society. She's also a foster mom to kittens, which she says is her  passion project.
Au has three children and hopes to show them the importance of giving back to their community.
"Just working hard and kind of being successful, it doesn't mean a lot if you're not paying it forward and trying to stand up for issues that you truly feel like need to be changed," she says.
Over the next 20 years, she wants to help Hawai'i make financial literacy a required course in public schools, offer more work furlough programs to help women transition from prison back into the community and develop more women C-suite leaders.   
Teruya says he is looking forward to watching Au over the next two or three decades because "she'll do wonders wherever she goes."