20 for the Next 20: Evan Killips, City Mill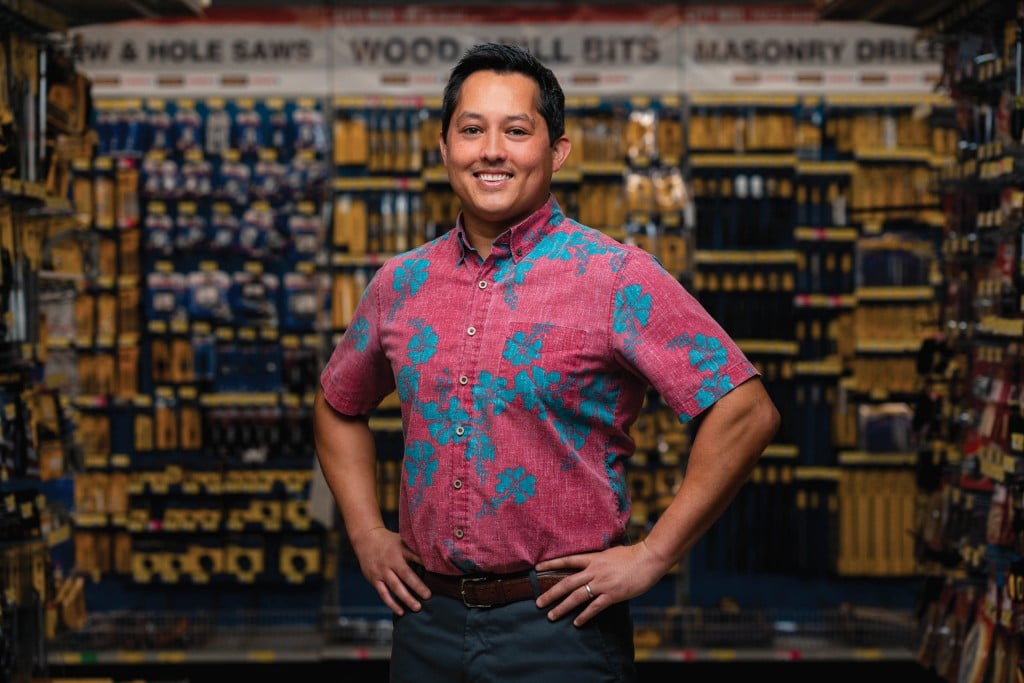 Evan Killips
Project Manager, City Mill
Age 33
"My first job was at City Mill at the Kaimukī store," reminisces Evan Killips. "… So what do you make a 15-year-old do to help the store? The store manager gave me a big bag of returned nuts and bolts and told me to put them all back in their proper bin," he says with a laugh.
Killips has been back at City Mill for 2½ years, learning the ins and outs of each department as part of a "leadership rotation." In that time, he has helped launch City Mill's e-commerce site and developed a new venture selling home improvement products via external e-commerce sites.
Robert Kurisu, VP of WKF Inc., is a friend, fellow volunteer at the nonprofit Hawaii Asia Pacific Association and an admirer of Killips' work. "Competing with the likes of Home Depot, Lowe's and Amazon, Killips took City Mill's online business from zero to trading punches in the same-day-pickup marketplace," Kurisu says.
"Killips is an example of a local boy who could have continued his trajectory of success on the Mainland but was instead tapped to come back home to lead the Ai family's legacy into the next generation," he adds.
Killips launched an e-commerce business selling computer privacy screens in 2015. It grossed seven figures before he sold it in 2017 and returned to Honolulu. "My experience in e-comm and running a digital business give me insight to the potential that digital offers as a third leg to the stool of Hawai'i's economy," he says.
Killips hopes to eventually run the company his great-grandfather, Chung Kun Ai, founded in 1899. "It's not something that's just given, I have to earn it," he says. Whether he gets that role will depend at least in part on how he helps the company continue to evolve – especially considering how quickly technology drives change in the retail industry. "If you have the right mindset, it's exciting," Killips says.
He's on the board of the Gift Foundation and is slated to chair that organization in 2021. Kurisu also says Killips filled a significant role in furnishing phase two of Kahauiki Village, which houses formerly homeless families.
"A daunting task for most, Evan did not hesitate in taking on the responsibility of procuring hundreds of beds, shelves, desks, tables, chairs, bathroom furnishings and figuring out the supply chain logistics to get them to the housing project all the way from the West Coast in the midst of the holidays."