20 for the Next 20: Kūhiō Lewis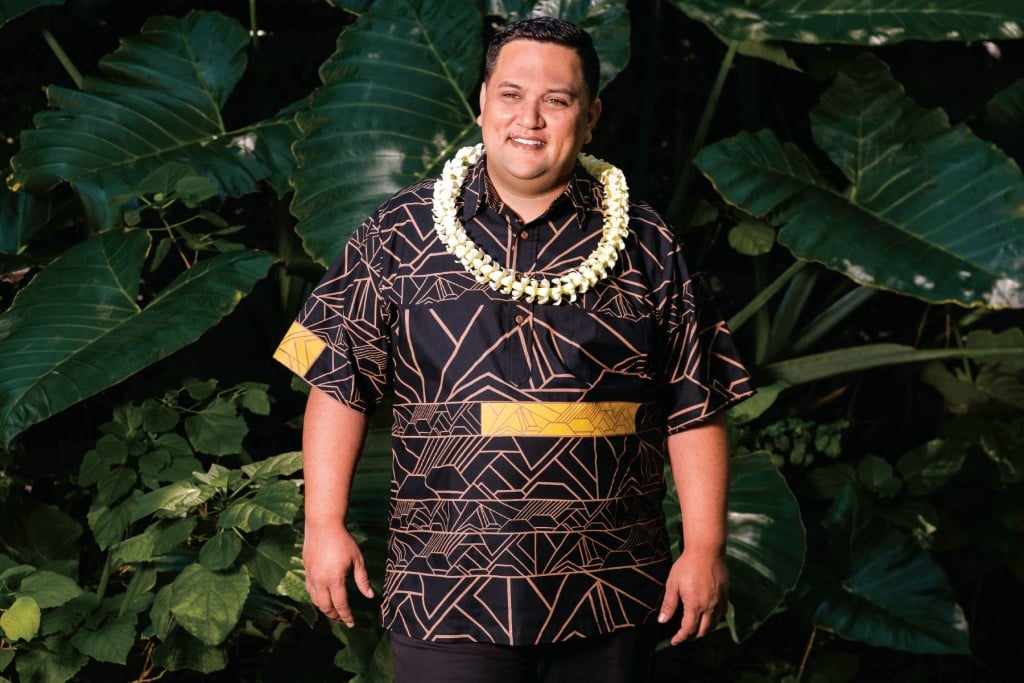 Kūhiō Lewis
President and CEO,
Council for Native Hawaiian Advancement
Kūhiō Lewis began navigating obstacles at a young age and found the motivation to overcome them.
"Who I am is always pushing the bar, always raising the bar, always trying to push the limits and make a difference," he says. "That's what really motivates me is the ability to help people, especially those in need because I was in that boat. And if it weren't for people helping me through that, I wouldn't have been able to get out of the hole I was in."
Lewis was raised by his grandparents in 'Ālewa Heights. He got into drugs and alcohol, fathered two children by age 18 and dropped out of high school.
"I was making all kinds of terrible choices and ended up with two babies (as a single father). I was at a crossroads: Am I going to subject them to the lifestyle that I was subjected to when I was younger, or am I going to give them a shot at life?"
He returned to high school and got his diploma at 21 and later graduated from Honolulu Community College and UH West O'ahu.
Lewis has spent his career helping others. He managed a student support services program at UH, led the Office of Hawaiian Affairs' community outreach and engagement division, and led the Kapolei Community Development Corp., a nonprofit supporting the Kapolei homesteads.
Since taking the helm at the Council for Native Hawaiian Advancement in 2018, Lewis has helped the nonprofit – a community development financial institution – grow its revolving loan fund from $3.5 million to $6 million. He's also helped create a program that prepares people for careers in carpentry, firefighting, police, solar and electricity. And he's assisted over 100 businesses and launched an online marketplace called the Pop-Up Mākeke.
The marketplace sold 102,000 products in 2020 from 370 local small and micro businesses. At the same time, CNHA distributed over $14 million to O'ahu families in need through its Ho'āla Assistance Program.
Lewis credits his team for CNHA's success. "What I love about my staff is they are community driven, they do it for the reasons of helping others," he says.
Michelle Kauhane led CNHA before Lewis and is now senior VP of community grants and initiatives at the Hawai'i Community Foundation. She says Lewis is an entrepreneur at heart who inspires his team and thinks outside the box.
"I think that he's making tremendous progress and as I watch his growth I do so with much pride," she says.