20 for the Next 20: Laurie Ann Chan, Avalon Development Company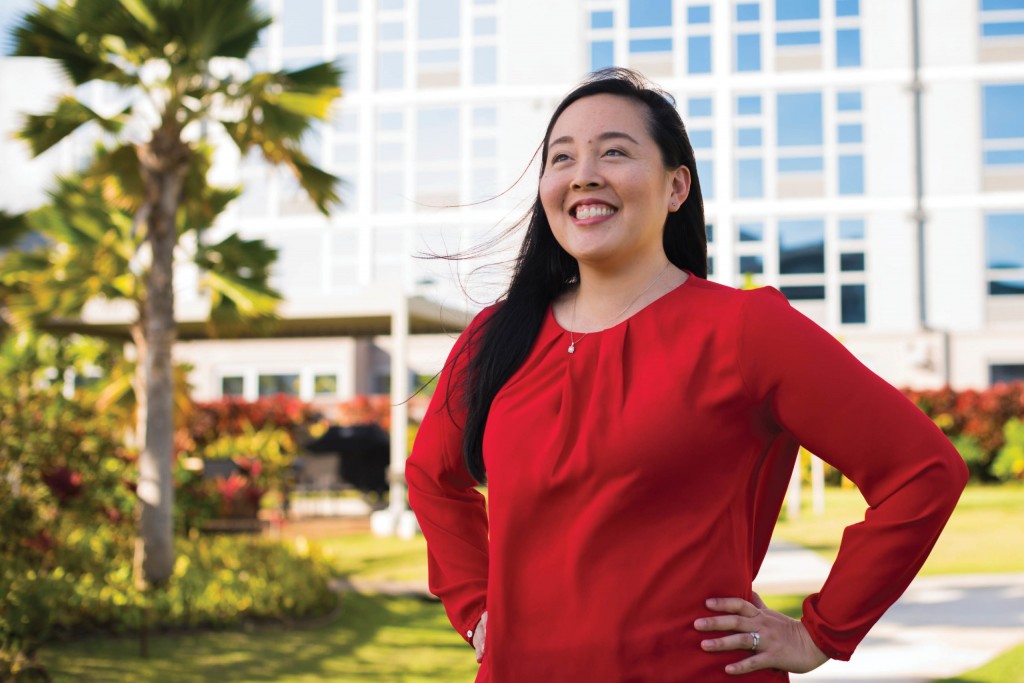 Laurie Ann Chan
Executive VP and Chief Administrative Officer
Avalon Development Co.
Age 38
Laurie Ann Chan originally wanted to be an architect.
"I think as far back as elementary school I'd have my mom buy me graph paper and … this huge book of floor plans and I would draw my own floor plans," she says.
That changed during high school when a drafting class helped her realize that she didn't actually want to draw the plans. Instead, she wanted to look at them.
She pursued finance and marketing at UH Mānoa and interned with Avalon Development Co. during her senior year. She's been with the company ever since.
"I feel like it's in the genes," she says of working for one company for so long. Her mother worked at Longs Drugs for over 40 years.
Chan says she enjoys helping communities one project at a time and is proud of her work helping to develop a two-building housing project (Hale Ka Lae and Hale Manu) in Hawai'i Kai. In addition, she spent eight years developing cell sites for T-Mobile. That work brought wireless service to unserved areas around the state and involved negotiating with landlords and getting zoning and building permits to build or upgrade cell towers and antenna sites.
Chan also oversees the company's charitable efforts, including a three-year commitment to provide funding to several Hawai'i Kai public schools and the creation of a park.
Christine Camp, president and CEO of Avalon Group, says Chan, who is a public-school grad, reminds the company to be sensitive to the community's needs.
Camp says Chan is one of her two designated successors and she credits Chan with helping to build the business into what it is today. The company had nine employees about a decade ago and today has over 60, and revenues have increased tenfold, she says.
"She helped save our company, save our jobs, create opportunities for jobs, and expand the role and capacity of this little company. … Anyone who has ever worked with Avalon knows that although I am the face for the company, she really is the backbone," Camp says.
"In our community we should be celebrating those leaders who are quiet but effective and deep thinking because those are the leaders who actually make it happen, and she's one of those."