20 for the Next 20: Lina Le, Y. Hata & Co. Ltd.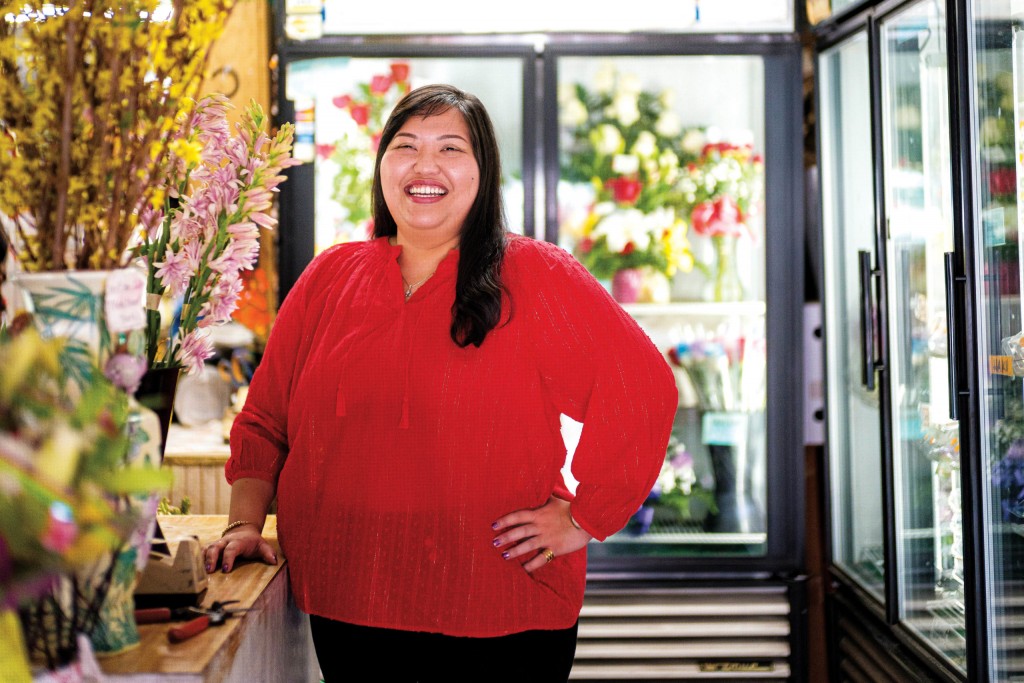 Lina Le
Enterprise Director of Human Resources
Y. Hata & Co. Ltd. 
Age 29
"My parents are boat people from Vietnam," says Lina Le simply.
After escaping that country following the war, her parents took three years to reach the U.S., and along the way, Lina's older brothers were born, one in Thailand, another in Indonesia. Once they arrived in Hawai'i, her parents had a daughter – and eventually birthed a family business named after her: Lina's Leis and Flowers.
Le, now the enterprise director of human resources at Y. Hata & Co., grew up in that Chinatown flower shop. "I sold leis at age 5, I did homework there, I slept there." It's where she got her drive and much of her business acumen. HR is similar to being in your own business, she says, "because you're like the lens of the place; you see things other people will never see."
She earned her undergraduate degree and a master's degree in human resource management at UH Mānoa's Shidler College of Business, then took jobs with Hilton Hawaiian, Hawaiian Airlines and Kamehameha Schools. She's now been with Y. Hata for five years, steadily rising from HR generalist to HR business partner to HR manager, before assuming her current role in July 2019.
Y. Hata is a third-generation family business and her goal there has been to enhance the role of HR.
"It's no longer a transactional, processes, 'give me a form' type of role," Le says. "Instead, I'm partnering with the organization so every decision a manager makes, they think, 'Can HR help me?' Whether that's when they are looking to buy another organization or to consult on a new hire, HR is right next to finance at the table now, assessing risk, and that wasn't the case even four years ago." 
Says her colleague and mentor, Stevette Santiago, the division manager at King Specialty Foods: "She has such an energy and passion for her profession. She's already dedicated to nurturing the next generation with the Society for Human Resource Management." Le is on the board of directors for the local SHRM chapter and, in 2018, was selected for the national SHRM's highly selective Young Professional Advisory Council. "She's driven," Santiago continues. "She told me her goal is to someday be the governor."
After work each day, Le heads over to help her parents at the shop. "They close at 7 p.m. and we work until 11 p.m."