20 for the Next 20: Makena Coffman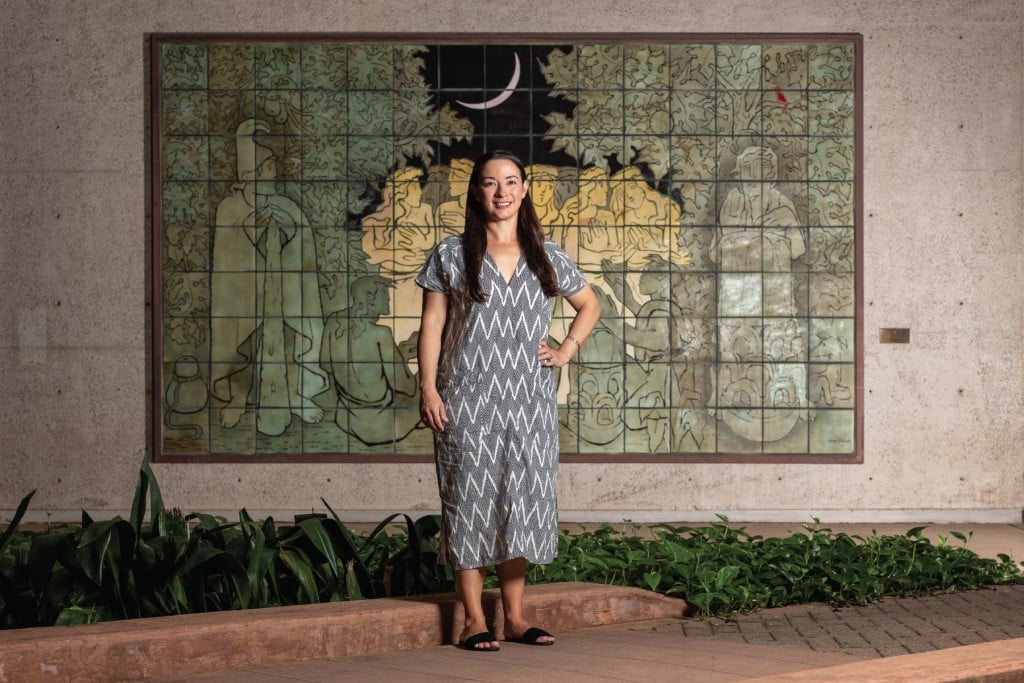 Makena Coffman
Director of UH Mānoa's Institute for Sustainability and Resilience
Makena Coffman has become a go-to person on local environmental issues: everything from climate change and sea level rise to electric vehicles and emission standards.
She is director of UH Mānoa's Institute for Sustainability and Resilience; chair of Honolulu's Climate Change Commission; and a member of UHERO, the university's economics research organization.
"Reducing greenhouse gases is going to be hard work. The paths forward aren't easy, otherwise we would have taken them," Coffman says in an email.
"In Hawai'i, we developed so totally around vehicle dependence that" it will be difficult to embrace walkable/bikeable spaces, as is being done worldwide, she says.
"But there are (local) neighborhoods where this has been increasingly embraced. It's definitely not for everyone, and accessibility to all must be a priority. And more walking/biking is also not a panacea for addressing climate change. But nothing is. All the tools matter."
A recent paper co-authored with fellow UHERO research economists Sumner La Croix and Sherilyn Wee analyzed whether and how state policies and subsidies, along with peer pressure, increase sales of electric vehicles.
Among their findings: A $1,000 increase in the value of model-specific state policy instruments on electric vehicles results in an additional 5–11% increase in state registrations of that model.
A team led by Coffman just completed a report for the state Energy Office analyzing how a carbon tax would impact Hawai'i's economy and greenhouse gas emissions.
La Croix greatly admires Coffman. "She is the rare person who is able to listen carefully to others and to tell you exactly what she thinks," La Croix writes in an email. "Makena has exactly the breadth of knowledge on economics, the environment, and urban planning needed to analyze critical climate change issues facing Hawai'i."
Coffman studied international relations at Stanford but an internship at the Office of the U.S. Trade Representative for the Environment showed her how government policy leads to global and local environmental outcomes. Her first job after returning home to Hawai'i was as a recorder for community meetings involving siting new power lines.
"In Hawai'i we should be focusing on the things that we can impact," writes Coffman, "like transitioning our electrical grid to renewable sources (and doing it well, minimizing other land use and community impacts), and supporting less car-dependent communities."