20 for the Next 20: Matt Bauer, Kupu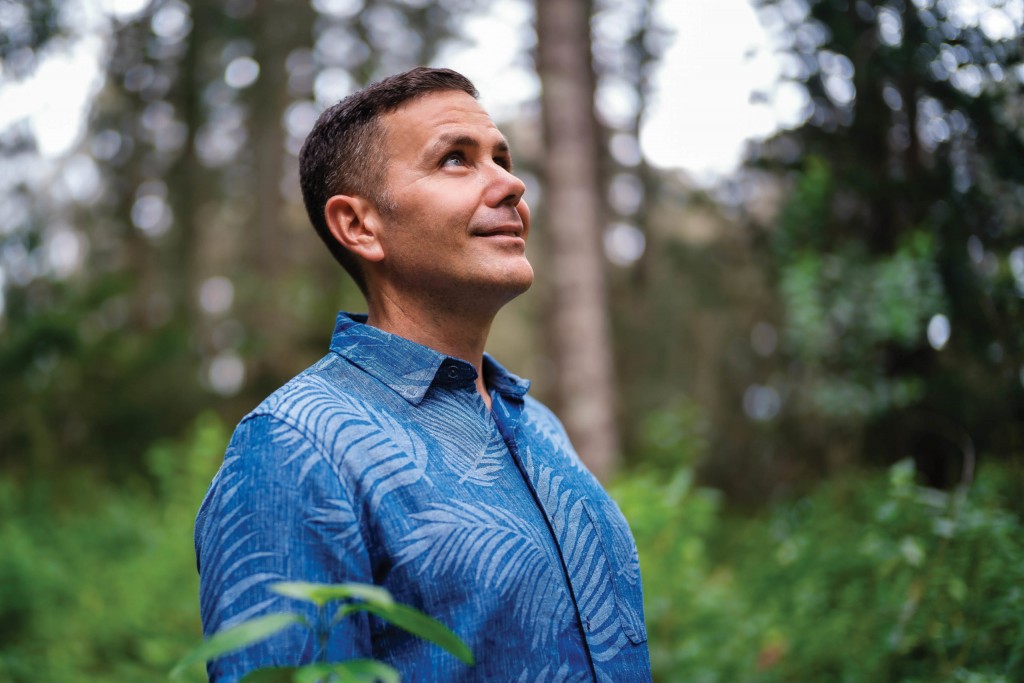 Matt Bauer
COO, Kupu
Age 41
Matt Bauer's passion and connection to 'āina stemmed from an early childhood experience.
"I was hiking in the mountains as a 9 year old and we came across these ornithologists in the forest," he recalls. "They had these mist nets up in the trees and were catching native Hawaiian forest birds, and I got to hold one. And that changed my life. Seeing how unique and precious these birds are, it sent me on this path."
Bauer volunteered at the Bishop Museum from age 10 until graduating from high school. Interested in how policy impacts the environment, he pursued a political science degree at the University of Washington.
"(Matt and I) have known each other for about 20 years now," says Kupu CEO John Leong. "He came to work with us on trail maintenance and restoration. … It's pretty tough and difficult work, but Matt had this amazing attitude and he just loved the outdoors, loved conservation and loved Hawai'i."
As COO, Bauer has spearheaded several of Kupu's initiatives including programs that develop Hawai'i's youth through service and learning opportunities. "The programs engage young people in work necessary to environmental and cultural stewardship," says Bauer.
Through Kupu's efforts, participants have planted 1 million plants and removed 75,000 acres of invasive species, and the organization has provided millions of dollars in education awards for participants to use for higher education.
"I've seen Matt really come to the table to build these partnerships where young people can serve and work," says Leong. "He has led the team to really making sure that our young people have life-changing experiences and career pathways that they can move forward to."
Bauer expresses deep concern about issues facing Hawai'i's future generations. "They're going to be inheriting this earth after we leave and their children will be as well. Since it's going to be in their hands, that's where my effort should be: To do whatever I can to provide opportunities and share resources."
Says Leong: "The challenges in our world are big and getting bigger. And unless we bring people together and we have that fortitude to push through quitting points and challenges then the challenges will overrun us. And I think Matt's a great example of a person who sees the end vision in mind to create a better world and a more resilient community."