20 for the Next 20: Ruth Erickson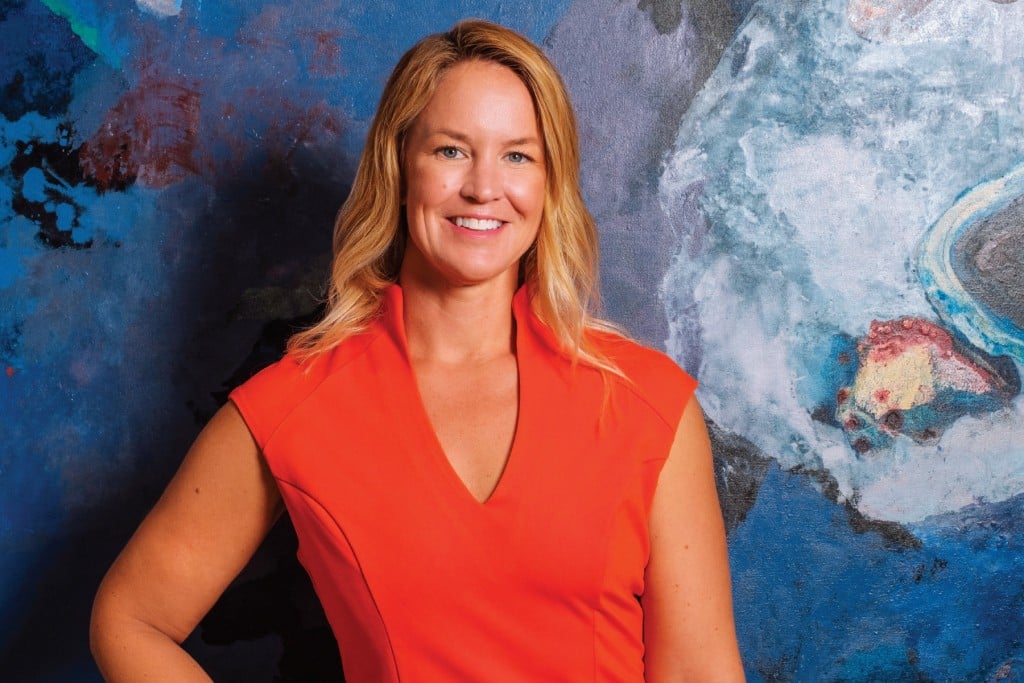 Ruth Erickson
Executive VP of E-Commerce and Marketing Operations,
Bank of Hawaii
Bank of Hawaii President Peter Ho knew the bank needed someone with digital media expertise to connect with customers. So the bank launched a nationwide search by a national firm that found former Microsoft exec Ruth Erickson "in our own backyard," working at ProService Hawaii.
"She brings a really important set of skills to us and she gets Hawai'i," Ho says. At the bank since July 2019, she oversees content marketing, digital advertising, search engine optimization, social media, email and direct mail as well as marketing responsibilities for e-commerce, boh.com and online banking.
While Erickson is new to banking, Ho says her perspective combined with her expertise makes her stand out. "She's kind of accepting of all of the good things in the (bank's) culture and also kind of questioning some of the things that are maybe not as positive, which I think is healthy."
Erickson's work includes expanding what the bank offers to customers through emails and personalized content on the website based on a customer's unique financial situation. She sees her role as "not just accepting the status quo, but really pushing others to do their best and to kind of be curious, that there might be another way, a different way."
Erickson says the bank's automated system is the "brain" that targets communications to customers. Because it's based on specific information provided to the bank by each customer, it's different from the computer cookie that somewhat creepily prompts ads for cat food to pop up right after you search for animal shelters. "It's a way for us to improve effectiveness," Erickson says, responding to studies that show people are more likely to engage with and find value in programs tailored to their needs.
Erickson says it may sound funny but she feels Hawai'i called to her. When she worked in tech on the Mainland, Erickson traveled to O'ahu frequently to surf and enjoy time off. On a 2015 trip, mutual friends introduced her to the man she married. They maintained a long-distance relationship before she moved to Honolulu in 2017 to be closer to her Island- born husband and to shift gears professionally.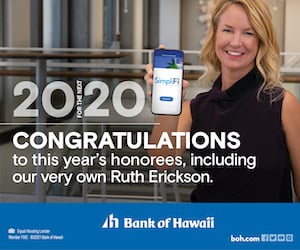 "I grew up in a small town in North Dakota, which is very community-oriented, very you know your neighbors and you take care of your neighbors," she says. She felt those same values in the Islands. "This is more where I want to be spending my time and living the rest of my life."