20 for the Next 20: Vincent Kimura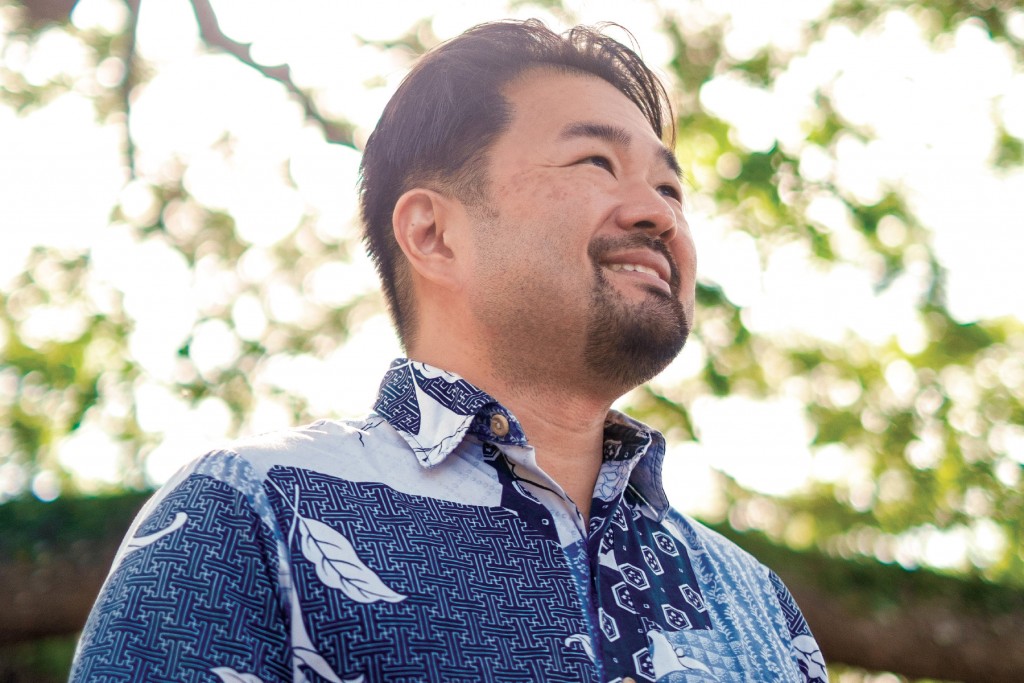 Vincent Kimura
Founder and CEO,
Smart Yields
Vincent Kimura's life has been shaped by mentors at every turn: a professor, a college internship manager, a generational farmer.
Kimura was born on O'ahu, the grandson of a Japanese sugar plantation worker, but his parents' careers in the hotel industry took the family throughout Asia. As an elementary school student in China, he first visited farms and the roots of his future were planted.
Kimura focused on environmental studies at Oregon State University – aiming to return to Asia and especially China to help clean up its soil, water and air pollution – and interned at the Pacific Basin Economic Council where mentors guided him toward consulting on projects in Asia. After earning his MBA at the Thunderbird School of Global Management in Arizona, he joined one of the mentors he met at the council, Bernice Glenn, to start Inovi Green, a Hawai'i-based company focused on renewable energy and sustainable technology. Smart Yields followed five years later.
"There's some really scary articles that cause you to wonder what is the future of food?" Kimura says. "My wife (Aloha United Way Vice President Lisa Kimura) and I are huge foodies. And so, being a technology guy, I said, 'Well, how can we empower these small farmers with more of a platform that could compete with the big, big farms, but in a cost-effective way?' "
Smart Yields connects small farmers in several states with tools to help them make data-driven decisions for everything from soil health to avoiding frost. It means Kimura is always listening to and learning from farmers or attending meetings as an executive board member of the Hawai'i Farmers Union United.
"I had to really understand the challenges and the simple statement is, as long as you put farmers' financial success and future first, no matter what, then they will be open to trusting you."
Glenn says Kimura is extremely supportive and shows a tremendous amount of respect "for everyone, whether they're a child, or an elder, or a CEO, or a student."
When Kimura is asked where he would like to see Hawai'i in 20 years, he has a list of ideas: 100% food self-sufficiency, 20 farmers in the state Legislature, the Islands as hub for growers from around the globe and farm work as part of school curricula and an experiential moment in everyone's lives.