23rd Annual Kona Brewer's Fest Stimulates Local Economy And Unveils New Brewery Plan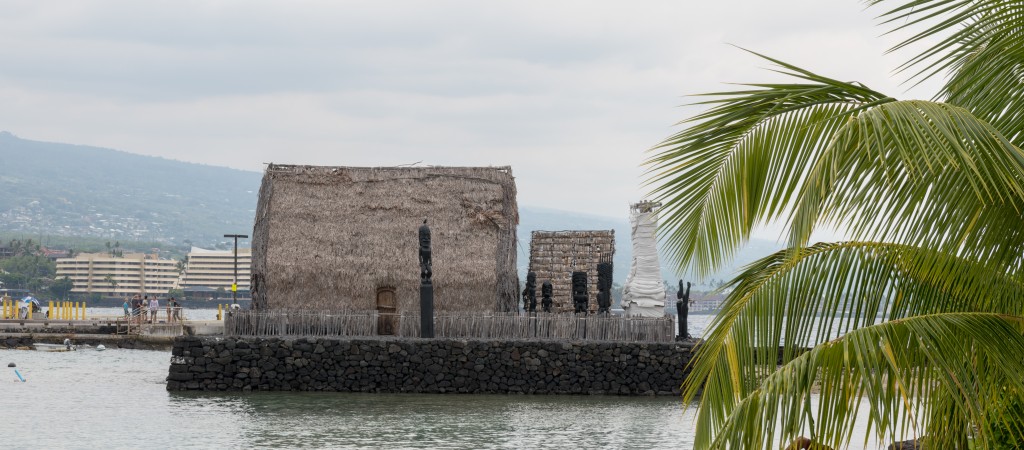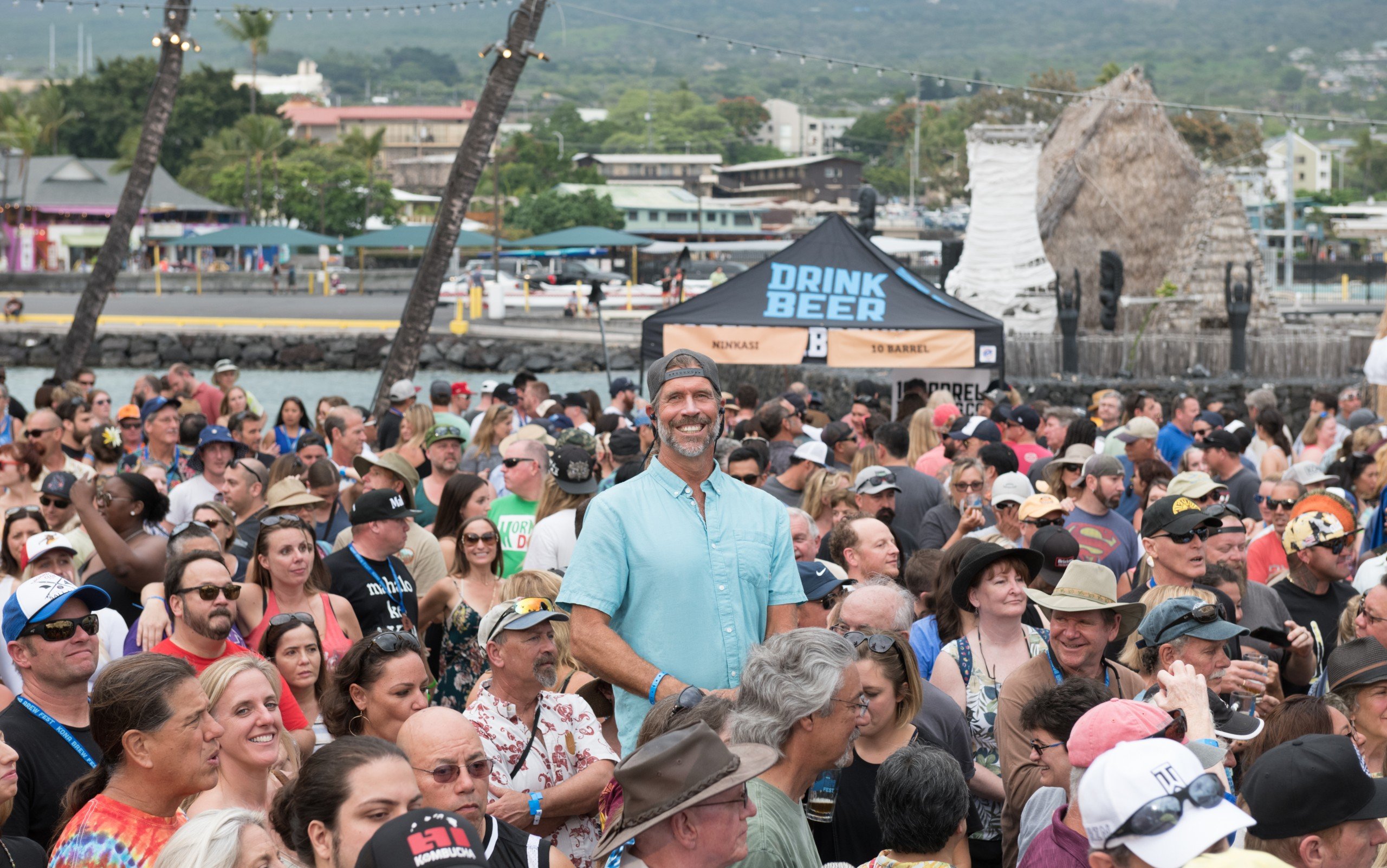 Hotel occupancy is a metric that the Hawaii Tourism Authority likes to use to gauge the health of the visitor industry, so it's safe to say Hawaii Island's tourism was vivacious and spry last weekend for the Kona Brewer's Festival. Nearly all of the hotels in Kona were at full occupancy, the ones on Alii Drive were booked-out as 3,000 people attended the annual beer fest to serve and sample 72 ales and lagers from 40 breweries. Tickets to the 23rd annual Kona Brewer's Festival sold out in the first two weeks.
"A lot of people come to Kona for this festival specifically," says Hawaii Island native and Aloha Beer Co. Lead Brewer Kaiao Archer. "I think it brings a lot of tourists here and King Kamehameha Hotel sells out every year, all the hotels sell out. I think it does a really good job at promoting local businesses and the local economy."
Archer first attended the Kona Brewer's Festival when he was cleaning kegs and kegging beer at Kona Brewing Company 13 years ago, and he's seen the event grow exponentially.
"The best thing about coming to this is when people see you – I'm wearing a shirt and a hat from Aloha Beer Company – and come up to you and tell you I just had your beer, whether it's the Manini IPA or Waimanalo Farmhouse, and they're like, 'this is amazing, thank you for being here, thank you for doing this and I'm excited to try your beers,'" explains Archer. "It's a lot of fun, it's crowded, there's good food, good beers and good fun. Everyone is just trying to have a good time."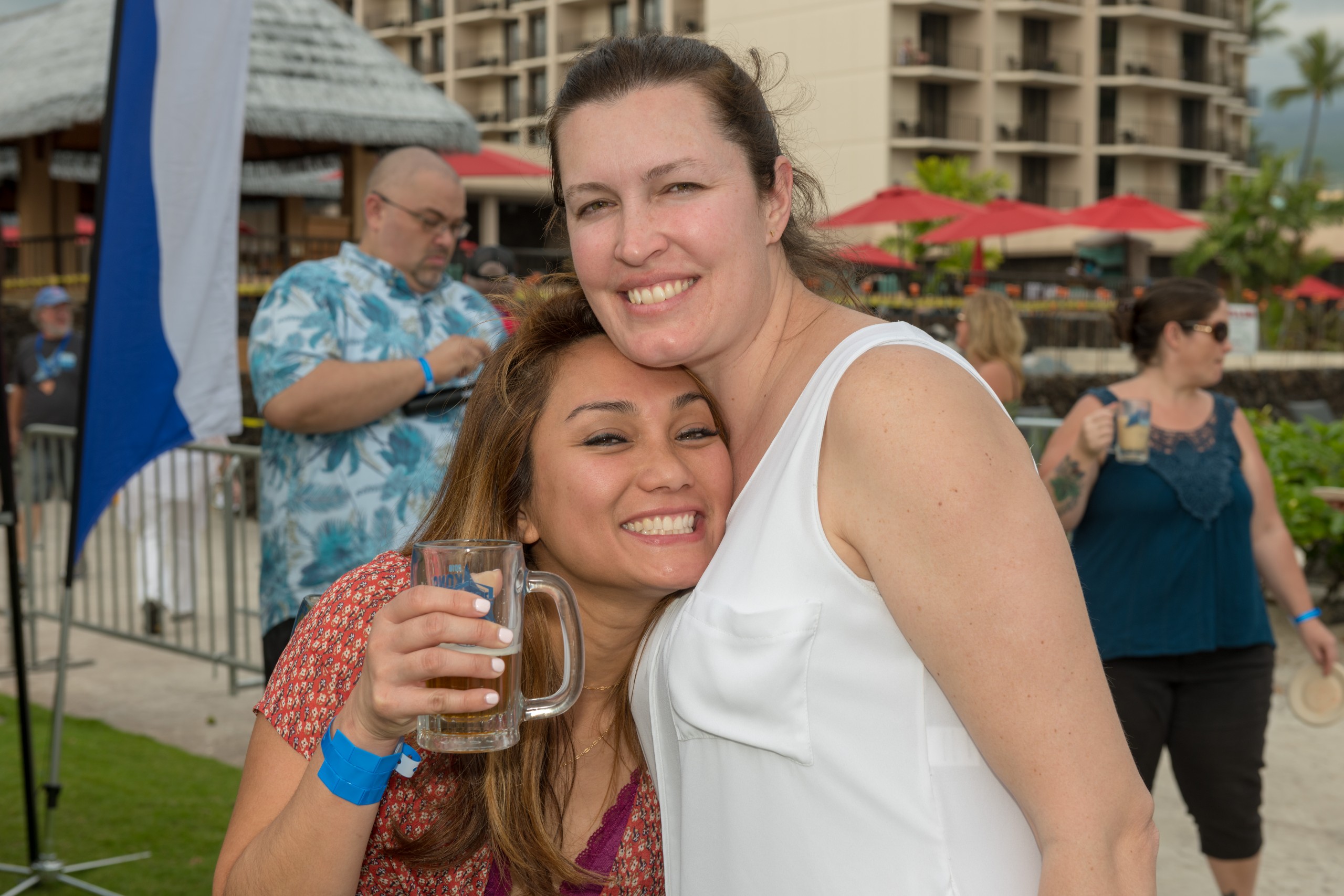 The Kona Brewer's Festival fundraised approximately $1.5 million dollars for Hawaii programs supporting environment, culture and youth, since its inception in 1995. It was originally started to celebrate the birthday of Kona Brewing Co. says Mattson Davis, President of the BOD of Kona Brewers Festival and former CEO of Kona Brewing Company.
"It was a gathering of chefs and brewers to celebrate the birthday of Kona Brewing and the first year they did it February 1995 and the second year they couldn't really get it organized in February so they did it in March and it kept going from there," said Mattson. "I think the stage is so well set (for the breweries to have fun) when you come to a powerful place like [Kamakahonu] where you start off with a blessing at place that has all of that. In a town that is not so big everybody can let their guard down and enjoy their company and cruise around."
In addition to sampling over 72 selections of craft beer and delicious cuisine, attendees of the Kona Brewer's Festival were also introduced to the Kona Brewing Co.'s plan to build a 30,000- square-foot brewery and canning facility, which will be located down the street from the original Kona Brewery & Pub. Kona Brewing Company is investing over $20 million to renewable energy and water conversation at the new brewery. The company is projecting that the new brewery will allow them to brew 100,000 more barrels per year, which means that the upcoming Kona Brewer's Festivals will have that much more beer to accommodate thirsty guests.