Hostess of south kona turns 105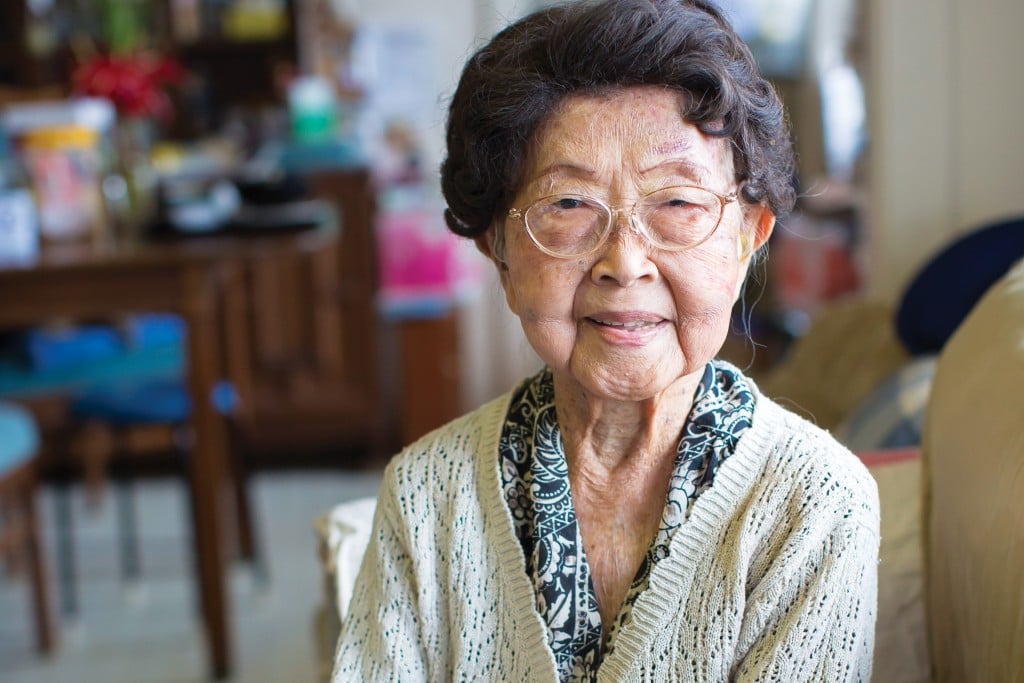 83 years after opening her business, Mary Shizuko Teshima still loves company.
Mary Shizuko Teshima probably holds the Hawaii record for business longevity: 83 years after opening on her property in Honalo, she still lives behind the family restaurant and is delighted to welcome visitors.
Teshima, who turned 105 in June, and her husband opened a general store on the South Kona lot in 1929. The store turned into a saimin shop, then a hamburger stand, before Teshima launched her Japanese family restaurant in the 1940s.
For 70 years, Teshima's Restaurant has been a cornerstone of South Kona, with Teshima being the iconic hostess. Even actor Jimmy Stewart, Mr. Wonderful Life, was taken by Teshima's hospitality, and she says he stopped by for a beer every time he came to Hawaii Island to stay at his South Kona ranch. A framed picture on the wall of the restaurant captures the friendship that Stewart and Teshima shared.
Teshima has a way with people, even today. "I think I was born that way, very soft," she says.
"From when I was a young girl, I always took care of people, poor people. … I always was a nurturer. I like people."
Teshima has five children, 17 grandchildren, 27 great grandchildren and 16 great-great grandchildren, and sometimes wishes her children were more like her, but acknowledges, "Everybody's born different."
Sitting in her house, located behind the restaurant, she wishes she could still be meeting and talking with her customers. "I miss them," she says.
"She does enjoy a regular stream of visitors, often from Japan and elsewhere, willing to make the climb up the stairs to her living room to chat with her," says grandson Jason Izumi. "Actually, I'm amazed how her spirits are lifted when she has visitors, often quite a few! I confess some of the chatting would even tire me out."
Izumi says his grandmother is energized by her guests and he wishes those relatives helping at the restaurant would better understand her need for company, rather than assume she needs rest and shouldn't be disturbed.
"Let's change that," Izumi says.
TESHIMA'S RESTAURANT
79-7251 Mamalahoa Highway
Honalo, HI 96725
808-322-9140