18th Annual HVCA Awards Gala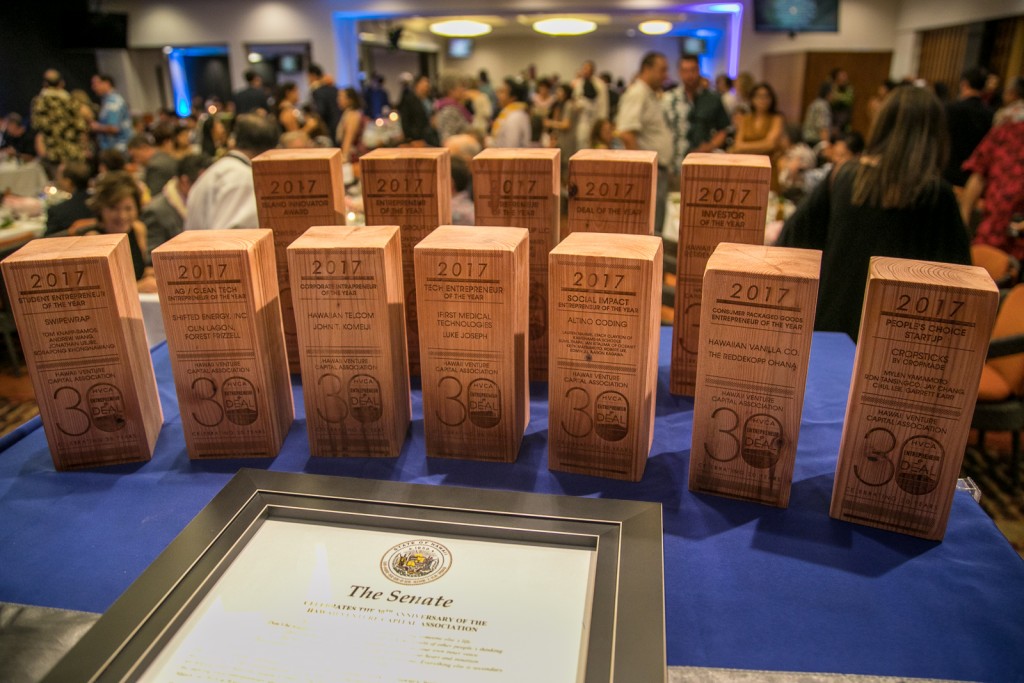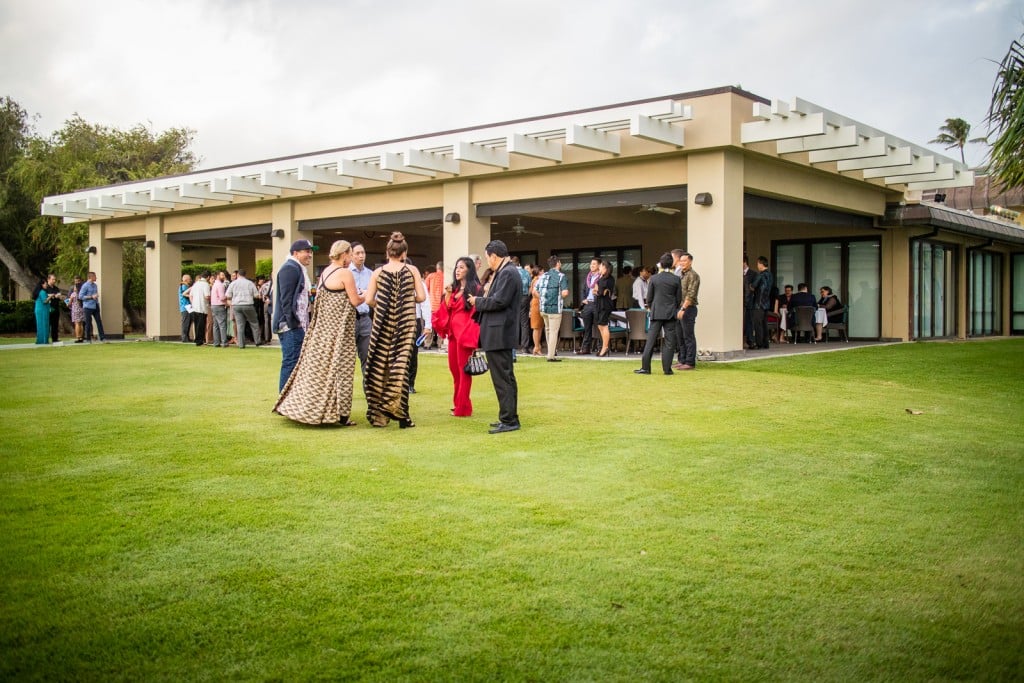 The 18th Annual Hawaii Venture Capital Association (HVCA) Awards Gala celebrated the best and brightest of Startup Paradise as well as the 30th anniversary of the organization at the Waialae Country Club on March 1. A little over 300 people came out to the event, but the People's Choice Startup Winner, Mylen Yamamoto, founder of Cropsticks by Cropmade, was noticeably absent. Yamamoto could not make the HVCA Awards Gala due to unforeseen travel, which in all fairness is a typical occupational hazard of entrepreneurs.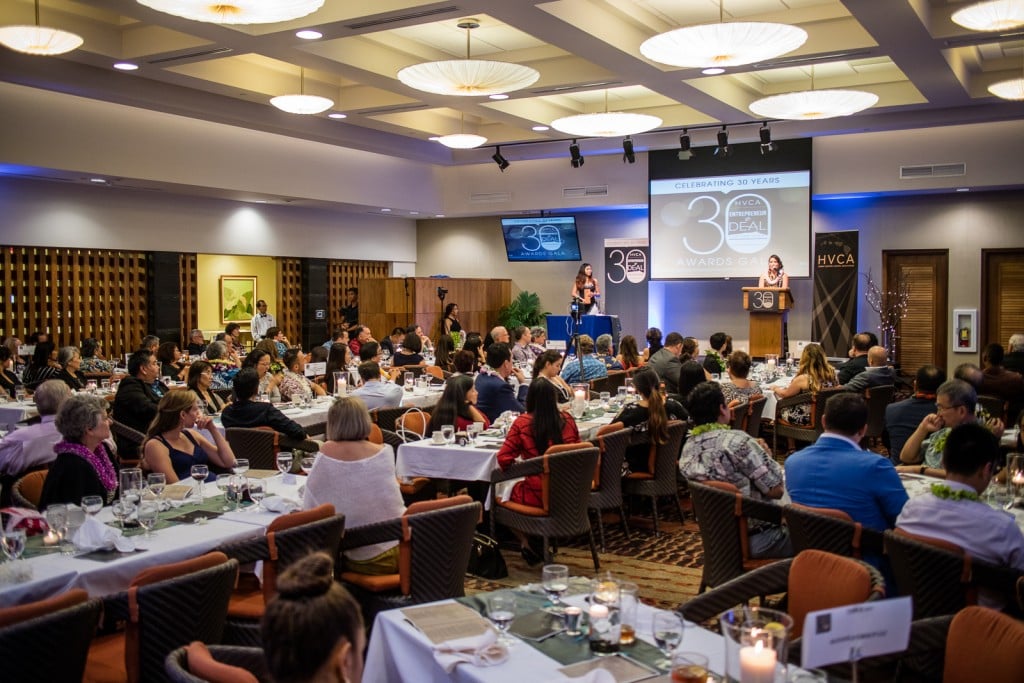 Regardless of her absence, there was still a lot to celebrate that night. It wasn't just the entrepreneurs and venture capitalists being honored by the HVCA. Rep. Jarret Keohokalole was recognized as the Startup Paradise Champion of the Year, and arguably gave the funniest acceptance speech of the evening. Hawaiian Telcom Chief Administrative Officer John Komeiji also had the crowd laughing when he received the Corporate Intrapreneur of the Year award, a distinction given to a person who creatively challenges traditions and changes a company's culture to ensure fellow employees are engaged and can be intrapreneurial.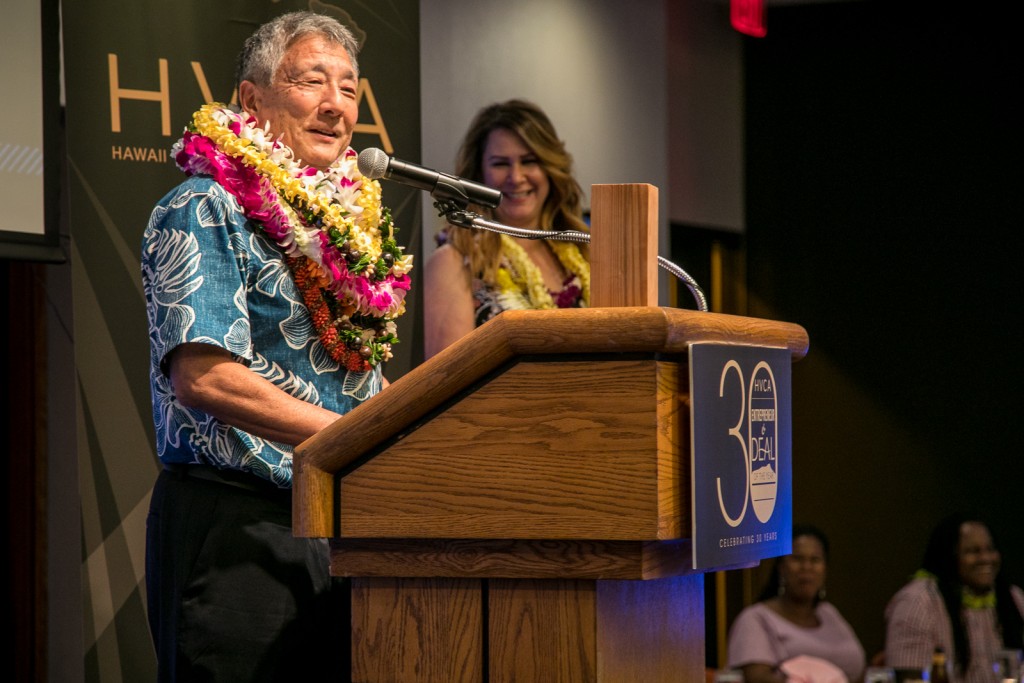 "Well, it's a recognition for our team and company that we are trying to change our culture, and the risk we are going to take and the potential benefits we are going to attain by having a more innovative and non-risk adverse company – it's my passion actually," said Komeiji. "I was sitting there and thinking this was the first time I was being honored for being a troublemaker so I was sort of proud of that."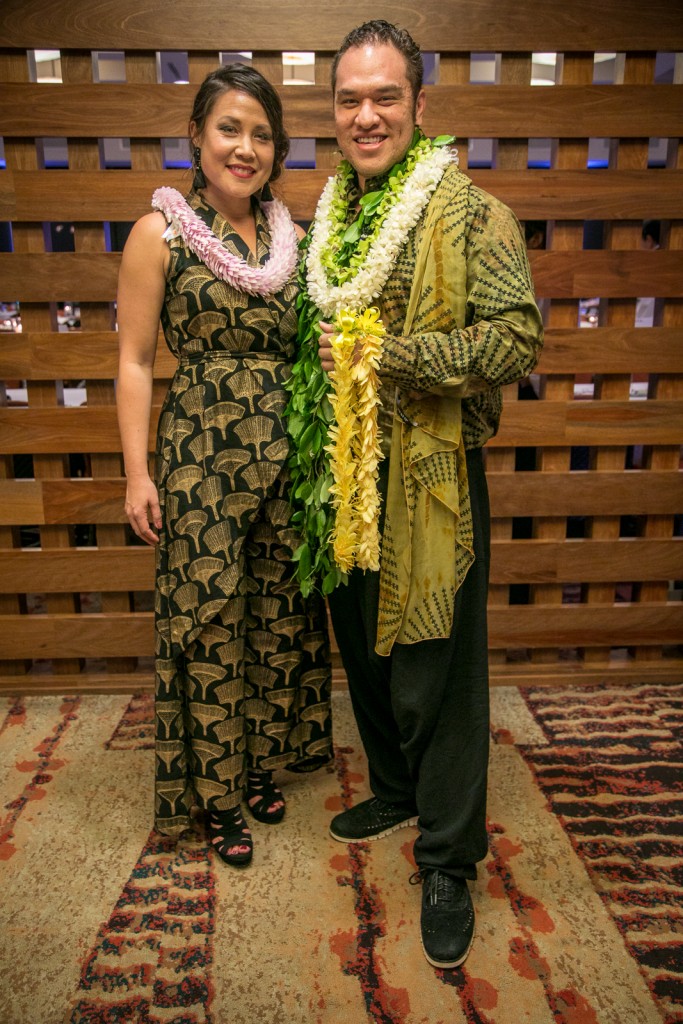 Perhaps, the most-chicken skin moment of the HVCA Awards Gala was when 20 For the Next 20 Class of 2016 Manaola Yap took to the stage to be recognized as the Entrepreneurs of the Year with CEO Zachary Pang. The co-founder and designer of Manaola Group LLC started his acceptance speech with an oli, honoring his ohana in the room and his roots as a Hawaiian practitioner. Like starting a business in Hawaii, this award was a humbling experience for Manaola that fostered a greater appreciation for all entrepreneurs.
"I've definitely learned to appreciate people that start businesses, especially those younger entrepreneurs. People that start up, especially local businesses and mom-and-pop shop businesses that try to cultivate their own group and company," explains Yap. "It's definitely a lot of work especially in today's times with hiring and finding financial backing and that kind of stuff. I definitely learned to appreciate other business people and this event has definitely done that for me."