5 Things Small Businesses Should Know About Monetizing Their Digital Media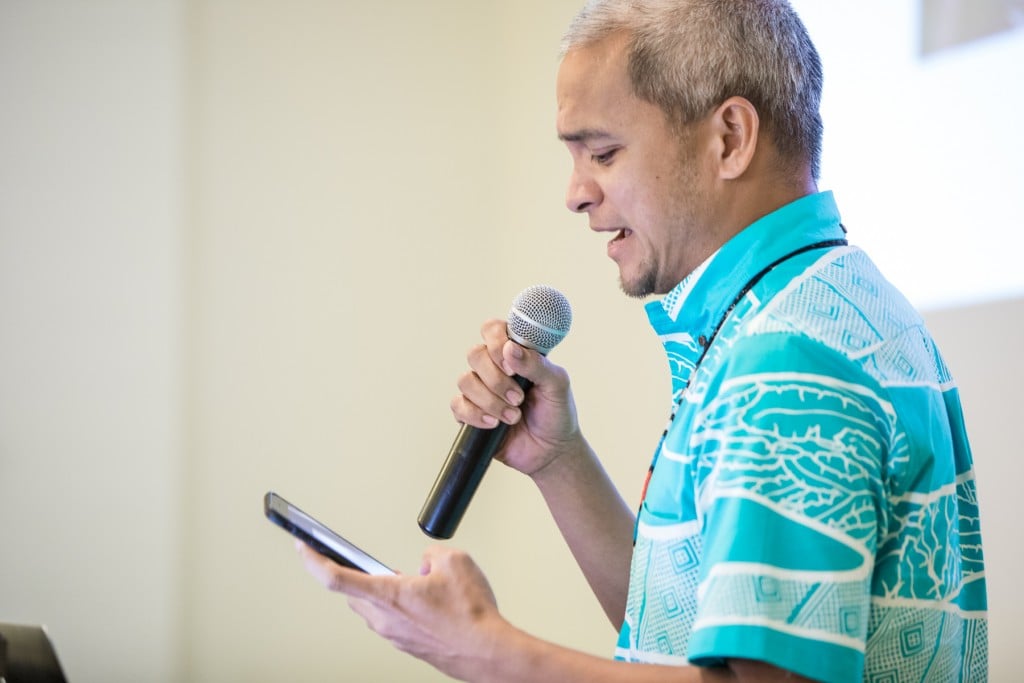 The customer is king because customers control whether a business succeeds or fails. Today, effective ways to reach consumers include social media, websites and mobile apps.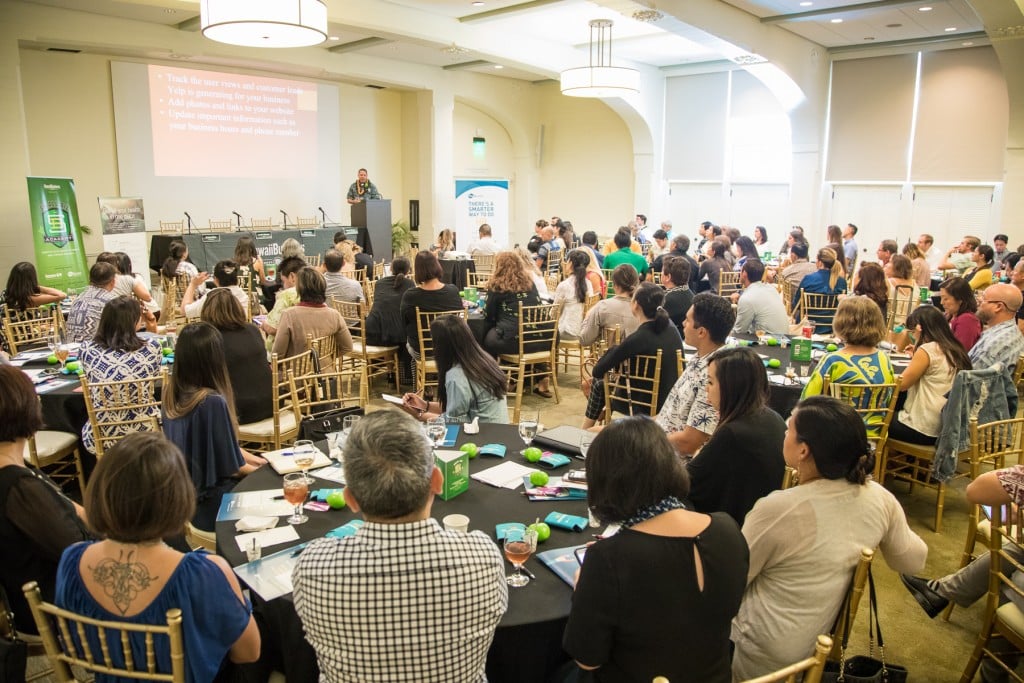 Navigating those platforms can be difficult for some small businesses, so Hawaii Business put together a panel of digitally savvy business leaders for its final SmallBiz Academy of the year. About 120 people attended the event, which was held at the YWCA Laniakea on Thursday.
The panel featured:
Thomas Obungen, digital and social media strategist for Upspring Media and associate editor of Frolic Hawaii;

Michael Miller, director of operations for Tiki's Grill and Bar;

Jennifer Diesman, senior VP for government operations at HMSA;

Kuhao Zane, director of design and marketing at the aloha shirt company Sig Zane.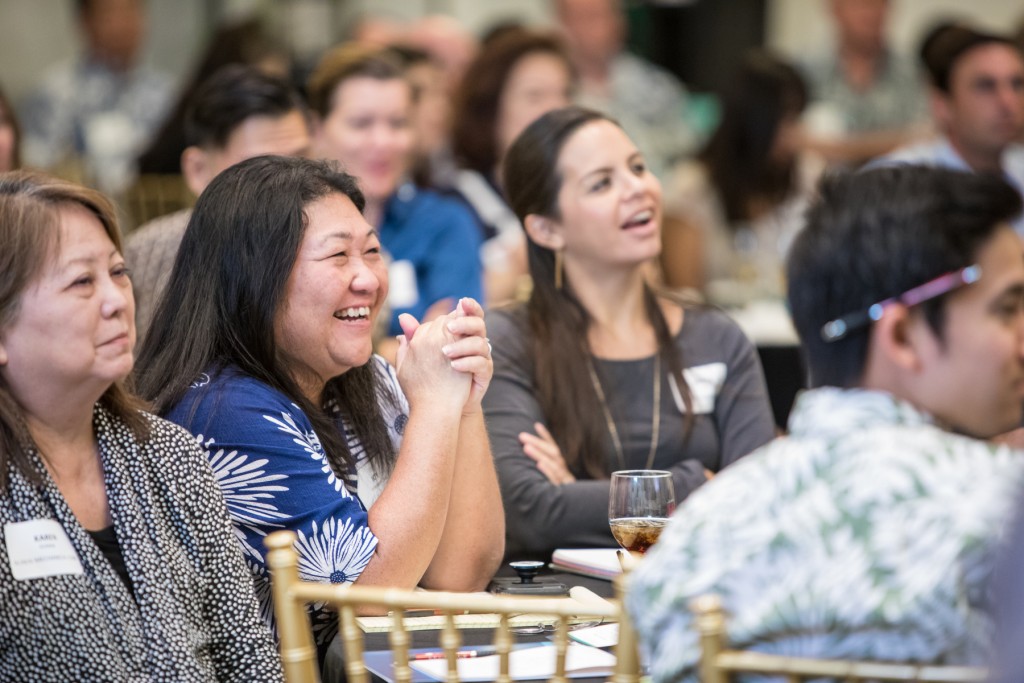 Here are five things to know about monetizing your digital media:
1. Sites like Facebook and Google Analytics can help a business learn more about its customers, clients and audiences. Those sites helped Frolic Hawaii learn that the biggest chunk of its audience is hip, socially active, digitally savvy women between the ages of 25 and 44, Obungen says. Knowing its audience helped Frolic figure out how to best market its programs, he adds.
2. Ninety-one percent of shoppers start their research online, Miller says, "so if you're not on a platform where they're looking for your business, they're not going to find you in today's digital market." Keep in mind that a bad review on a platform like Yelp can hurt sales. On the other hand, adding one full star to your business' average review on Yelp – for instance, going from an average of 3 stars to an average of 4 – can increase your revenue 5 to 9 percent. "The only real way to do that is to give great customer service and selling things at a value to whoever your consumer might be," he says.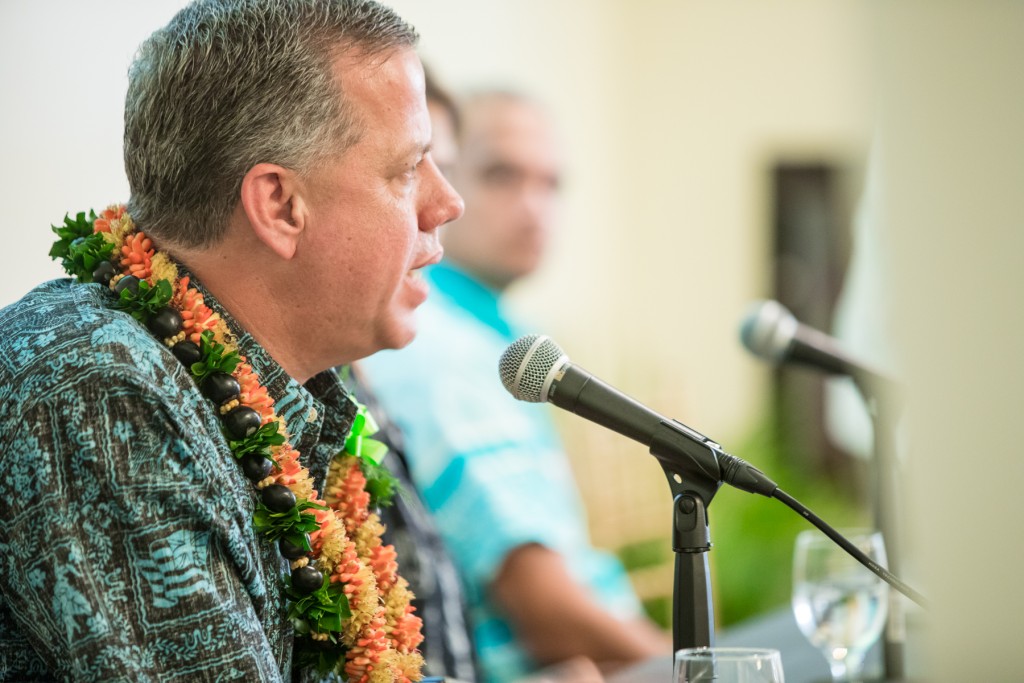 3. There's no set number for how many times you should post on social media each day, Zane says. "It's about setting the personality that you give yourself as a client or your business as a brand and making sure that you keep that consistent," he says. "I think definitely if you're serving good content, maybe it's good to post more often. But I think it's more about setting the norm of whatever your personality is as a brand." Obungen agrees, saying that each weekday, Frolic creates five posts for Facebook plus a story or post on Instagram that help drive people back to their website to look at the articles.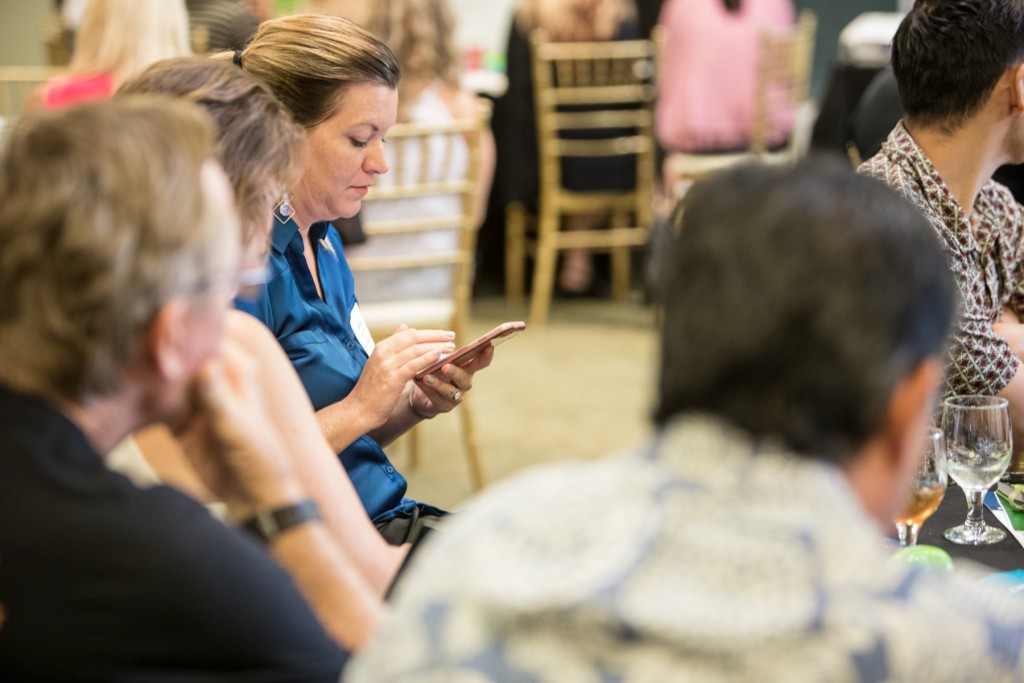 4. Emails are an effective way to reach your customers. Diesman says HMSA found that weekly email newsletters are more likely to get read than daily emails. The content also matters, Zane says. Recently, Sig Zane began using its newsletters to tell the stories behind its aloha shirts, and those stories would appear before the actual product. During the week it tested this new approach, the company didn't see anyone unsubscribe from its newsletter, which was a first. "I felt like just personally if you're telling a story or you're giving a certain amount of good content, that people feel guilty about unsubscribing," he says.
5. Social media is about starting the relationship with your customers, clients and audience, rather than about selling products, Obungen says. "It's about maintaining and creating a space where people feel comfortable with you, they love your content," he says. "The hard sell isn't there. It's more or less, like, 'I value Frolic's opinion.' Or, 'I value Sig Zane's opinion or their products.' … And then when you set them up with the right call to action at right time, that's when you get the conversion for like, 'Okay, I'm ready to buy.' "
---