We're 65 Years Old and Never Felt Younger
Ethel and Joe Murphy launched a business magazine in 1955 called Hawaii Engineer, which eventually morphed into Hawaii Business. That founding 65 years ago makes us the first and oldest regional business magazine in the country.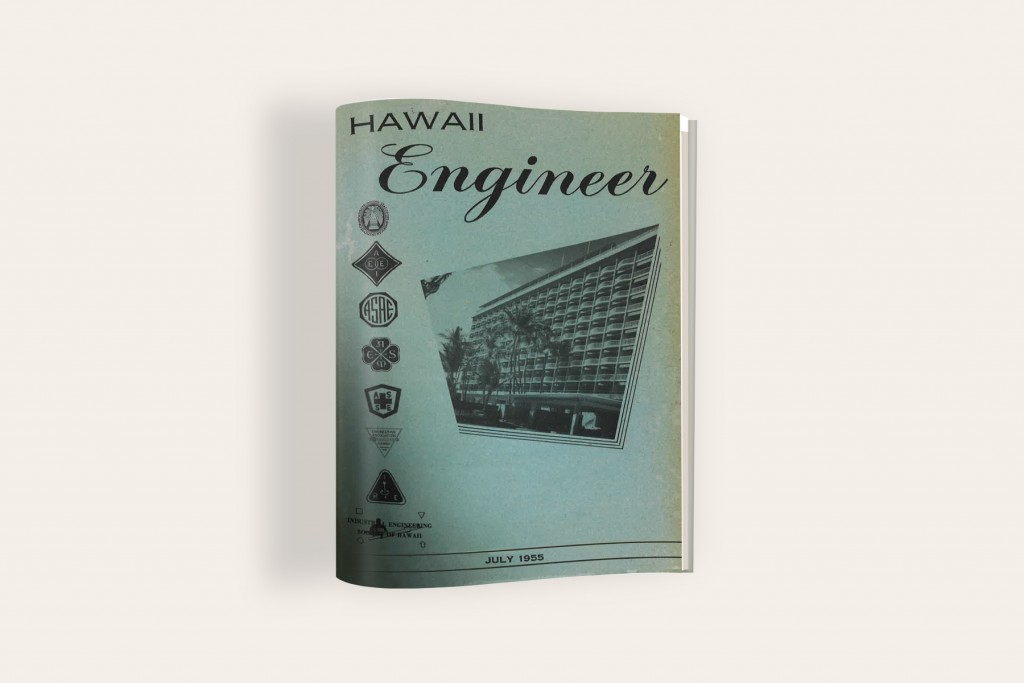 But instead of slowing down and showing our age after two-thirds of a century, we are maintaining our best traditions and practices while continually reinventing ourselves to better serve our readers' and advertisers' changing needs.
In fact, that's been the story of this magazine for its entire lifetime. We are a local business that reports on other local businesses, and both aspects require continual reinvention.
Senior Writer Beverly Creamer wrote about our origins during this magazine's 60th anniversary five years ago. She called the Murphys "a couple of dreamers who risked their savings to offer Hawai'i a thoughtful monthly evaluation … of local business."
Eventually, Joe reduced his role, grandson Jeff Murphy told Bev, but Ethel "continued to be the publisher well into her 80s – from the 1950s through the 1990s." She was a savvy person with a strong business sense, Murphy said.
"Because of her personality she seemed bigger than life," he says. "When she said something, it wasn't frivolous. She didn't waste her words."
It was an era with few women business leaders, yet Ethel built a strong business and a great reputation, her grandson recalled. We try to live up to Ethel's legacy by maintaining the magazine's best practices while continually reinventing it.
One change to the print magazine starts this month: We ended our SmallBiz section because we wanted to spread coverage for and about small businesses throughout the magazine, rather than limit it to one section. This change recognizes that most issues we report on are common to all businesses, large and small.
We know our readers are busy people who can't spend hours each week catching up on local news, so we provide two daily newsletters that provide quick summaries of the top stories and links to the full reports (subscribe to Today's Hawai'i News at hawaiibusiness.com/newsletter).
We know you want to celebrate your honors and promotions and those of your colleagues without spending the big fee that others require so we founded our online Movers & Makers platform. Tell your stories without a lot of fuss and bother at hawaiibusiness.com/movers-makers.
Though many of you still read us on computers, you probably also read us on your phones. Please use all those options plus your tablets, too. It is interesting that November 2019 was the first month when mobile phone page views of our website caught up to those from desktop and laptop computers. We make sure everything we do digitally is optimized for the different platforms you use.
We also like to connect in person. In 2019, we provided you with six in-depth reports using the CHANGE framework. We will continue to cover the topics this year, but we'll also hold six events in 2020, each focused on a CHANGE topic. Learn more at hawaiibusiness.com/events/change.
Jan. 20, 2020, will be my 11th anniversary as editor of this magazine. It is the best job I have ever had and the team we have now may be the magazine's best in 65 years. Just like the Murphys, the HBM team is made up of dreamers, smart innovators and hard workers. Stay tuned for the next 65 years. It's going to be a heck of a ride.