677 Ala Moana: Where Opportunity Lives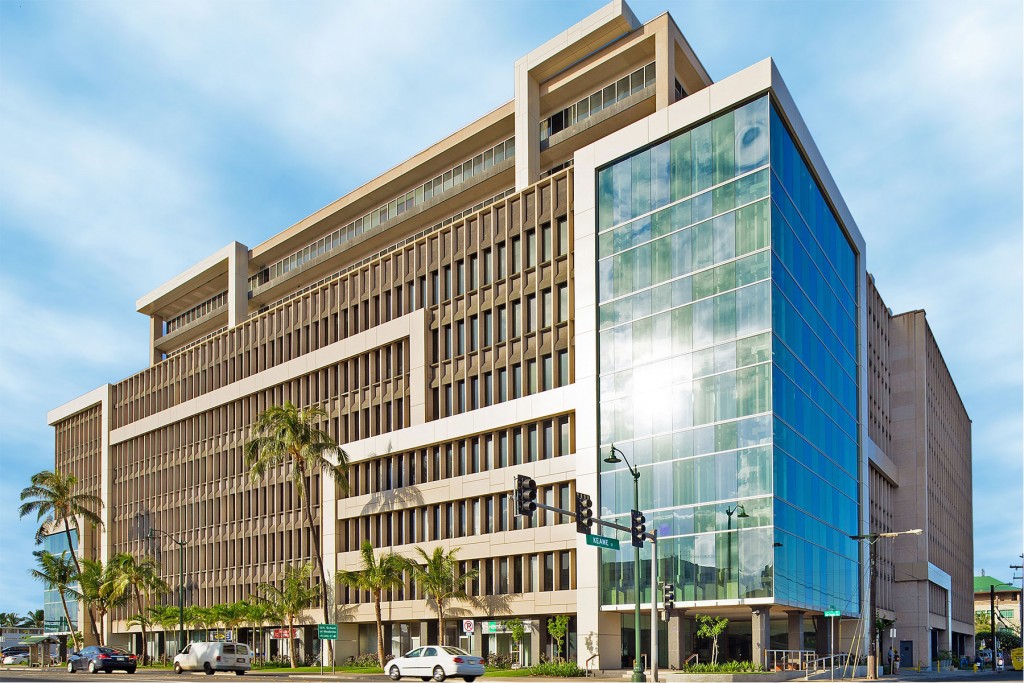 A creative energy lives at 677 Ala Moana.
With beautiful unobstructed mountain and ocean views on the upper floors, and recent state-of-the-art renovations, the office building is ideal for new tenants with opportunistic and innovative mindsets.
The view from the 12-story 677 gets better the higher you go, and the penthouse levels have 360-degree views. Plus, the interior features, including high ceilings and floor-to-ceiling glass windows, enhance the dramatic views seen from all tenant spaces. There is much to see; one could never get bored in the workplace.
Tenants utilize a host of amenities and services, including conference spaces, direct access from the parking garage to select office suites, and a stunning interior courtyard with seating.
The 272,000 square foot building is at the center of a dynamic community redevelopment plan created by the State of Hawaii, Kaka'ako. This vibrant, design-focused district will drive efforts of rapid business transformation just 15 minutes away from downtown Honolulu.
Visit 677 Ala Moana's property page and fill out an inquiry form for details on available office space. You can also work with REDICO's broker partners Sean Tadaki and Sean Kettley at Commercial Asset Advisors, call 808-497-1904.