A Different Way of Seeing Things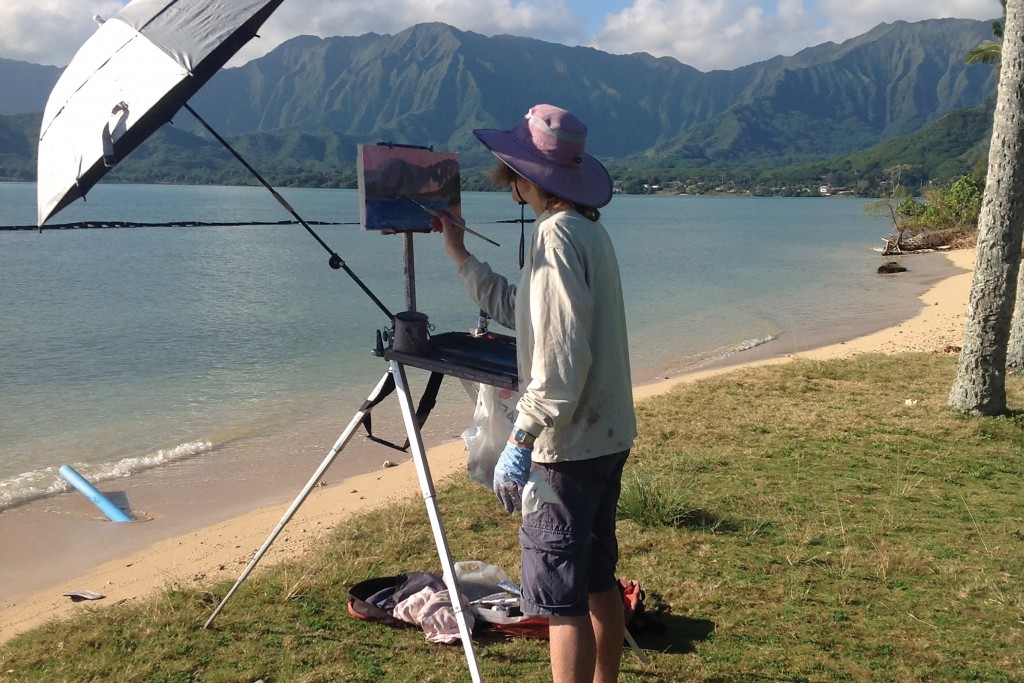 When you're surrounded by some of the world's most gorgeous landscapes and seascapes, painting outdoors instead of in a studio makes sense. But painting outside requires a different technique than painting indoors, says artist Lynne Boyer.
Boyer teaches painting in plein air, French for "open air," to anyone with at least basic art experience. Three-day intensive workshops, with no more than eight students, cover wet-on-wet, a technique that allows you to add layers and layers of wet paint before the canvas dries. This is crucial because outdoor painting must be done quickly.
"When you're painting outdoors, light changes super fast, so you need to learn how to get real fast at painting," says Boyer. Students also learn what types of brushes to use, the basics of oil painting and how to apply paint and mix colors.
Boyer's workshops are held a few times annually at beaches across Oahu, including Mokapuu, Waimanalo, Kailua, Waimea Bay and Kaaawa. She's also available for private lessons. Her three-day workshops are $225 and students need to bring their own art supplies. For painting enthusiasts, she says, it's worth it.